7 Top Book Releases for the Summer ...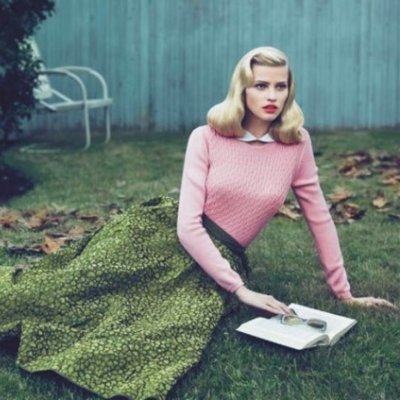 As one of the best seasons for catching up on reading, looking out for the top book releases for the summer never ceases to make me both anxious and excited. From science fiction to manga, I love getting the chance to finally sit down and read for fun instead of as part of fulfilling a school or work related requirement. I'm looking forward to losing myself in interesting and fully developed novels (and have no problem admitting that I'm a total book nerd). Whether you consider yourself a bibliophile or not, these new book releases for the summer will definitely help pass the time.
1.

The Giver Quartet Omnibus
On Amazon at: amazon.com
With the film adaptation making its way to theatres in the near future, this collection featuring extended versions of author Lois Lowry's many classic works is definitely one of the top book releases for the summer. Having The Giver, Messenger, Son and Gathering Blue all in one place will certainly make it easier to stay occupied on those humid days. At first, I saw this as a strategic move to capitalize on the hype of the film coming out but must say that getting a chance to get lost in these stories again (as well as discover new details originally left out) is a hidden perk.
2.

Four: a Divergent Collection
On iTunes at: itunes.apple.com
Speaking of collections, Divergent fans will fall in love with this next work by Veronica Roth. We were all irrevocably intrigued by Four's tragic story from the minute we were introduced to him. Originally published as an ebook, "Four: A Divergent Collection" will feature four stories that give the audience a glimpse into what life for Tobias was like before meeting Tris. It even includes a brand new scene; what could be better than that?
3.

A Grimm Warning (the Land of Stories Series #3)
On BN.com at: barnesandnoble.com
If you're a fan of The Land of Stories series and Chris Colfer, you are going to love this one! One of my favorite aspects of these books is the fact that they draw on popular fairytales and add interesting twists and turns to the plots. This book will take Conner and Alix Bailey on another adventure where they will have unlock the answer to an ancient mystery.
4.

The Mockingbird Next Door: Life with Harper Lee
On Google Play at: play.google.com
As the writer of one of the most phenomenal books in the history of literature, getting a chance to read how Chicago Tribune journalist Marja Mills' bonded with the legendary Harper Lee makes me feel excited beyond recognition. This is a detailed account of how she was able to worm her way into the heart of Lee and her sister and gain insight on the inspiration behind To Kill A Mockingbird.
On iTunes at: itunes.apple.com
Lovers of Eleanor & Park and Fangirl know how much of a fantastic writer Rainbow Rowell truly is. In this tale, lead character Georgie McCool finds herself in a trying situation when the love she once had for her husband isn't enough to save their marriage.
On iTunes at: itunes.apple.com
After leaving her husband, Adelia makes an effort to start fresh in South Carolina, finding herself falling for the new guy in town. This story of love, friendship, and passion by Sherryl Woods definitely seems as if it will be an interesting read.
On iTunes at: itunes.apple.com
Lastly, As a major fan of BBC's Merlin (and the King Arthur legend in general), I can't resist anything having to do with magic. Although it bears no correlation, Lev Grossman's The Magician's Land surely doesn't disappoint with its plot that heavily revolves around magic. I'm really obsessed with his series!
Are you itching to pick up any of the books on the New York Times bestsellers list? What are some other books that you recommend checking out?
{{#comments_count}} Show Commnents ({{comments_count}}) {{/comments_count}}