10 Young Adult Books Adult Readers Will Enjoy ...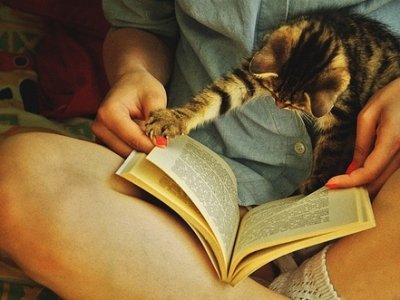 Young adult books aren't just for their intended audience - older adults can read them as well. Some of the best writing out now is in the young adult genre. It contains some extremely intelligent writing that appeals to a wider readership as well. So try these young adult books …
1.

Between Shades of Gray

Young adult books often deal with harrowing topics. 'Between Shades of Gray' has nothing to do with the E.L. James series. It tells the story of a teenage girl in Stalin's Russia who is sent to Siberia with her family. Maybe not a cheerful topic, but an important one for showing how different life can be.
2.

Pig Heart Boy

The teenage years are a time when you begin to ask questions and form your opinions. This is another book that asks some serious questions. Is it ethical to use animals to save human lives? What are principles worth if your life is at stake?
3.

Finding Violet Park

It's not unusual for teenagers to become obsessed with death. What is slightly less common is for them to decide that the dead are talking to them. Lucas becomes fixated with the deceased Violet of the title, learning about his own life in the process.
4.

Ashes

There are many young adult books with a Sci-Fi or apocalyptic flavor. Can you imagine life without electronic devices? It may sound challenging enough to survive without smart phones and tablets, but what if you also had to fight off zombies? This is the first in a trilogy.
5.

Level 2

Do you believe in life after death? In this story, Level 2 is the place of limbo between Heaven and Earth, where the main character finds herself stuck. She has to make choices that will have consequences. An intriguing story for those who wonder about what comes after death …
6.

How I Live Now

The post-apocalypse genre is thriving - perhaps a reflection of anxieties about how we would cope if society broke down and we lost everything we take for granted. You may have seen the recent film based on this novel, about an American girl trapped in England after war breaks out.
7.

Kaydreaming

What if you had the ability to see disaster before it struck? What if you could use that power to save people? Kaydreaming tells the story of a highschooler who has premonitions, but they feel more like a burden than a gift. This is the first book in a trilogy.
8.

Refugee Boy

Benjamin Zephaniah is a well-known poet, and is now turning his hand to writing fiction. Can you imagine what it would be like to be abandoned in a strange country? That is what happens to the refugee of the title …
9.

Delirium

Do you think the world would be a sad place without love? Or would it make life a lot easier? This trilogy is rather like a young adult version of Aldous Huxley's classic 'Brave New World'. Love is prohibited, and treated as a disease that must be cured …
10.

Shelter

You may be familiar with Harlan Coben's thrillers. Now comes this young adult version, centered around the nephew of Myron Bolitar, one of Coben's recurring 'heroes'. Perhaps the start of a new series?

If you've previously dismissed young adult fiction as too juvenile for you, take a look at some of these books and the many others in the genre. Many are far more complex than simply being about teenage romance - there are some really serious and enlightening topics covered within. What did you read as a young adult?

{{#comments_count}} Show Commnents ({{comments_count}}) {{/comments_count}}