7 Novels Written by Anthony Trollope That Will Take You Back in Time ...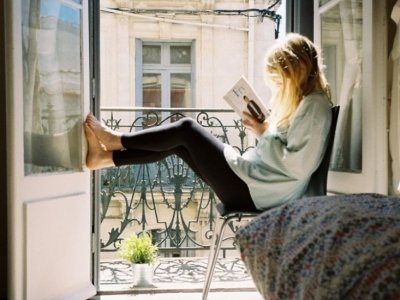 Several years ago I was in a used book store that had a large section devoted to novels written by Anthony Trollope. On a whim I bought one of these books, and as soon as I started reading it I was so happy that I had bought it. Anthony Trollope was an English author who lived in the eighteen hundreds. Although not as well known today, he is considered to be one of the great Victorian authors, and ranks alongside the likes of Charles Dickens and Jane Austen. He was a hard-working man who traveled widely, with his travels reflected in his novels. His novels are often about the social dynamics of small English towns, and feature romance, politics, and family struggles. There are over 47 novels written by Anthony Trollope, and I am slowly reading all of them because I love his work so much. This is just a sampling of the many novels I have read and loved.
Unlike many of the novels written by Anthony Trollope, Miss Mackenzie features a heroine who is a 35 year old, unattractive spinster. Although unmarried, Margaret Mackenzie has a sizeable income through her inheritance. At the beginning of the novel, she decides to move from London to Little Bath for a happier, quieter existence. Upon moving, she began to have suitors who were seeking her fortune, including a clergyman, her brother's partner, and her cousin. Not wanting to marry any of them, she refuses thinking she will remain a spinster. However, her idea of remaining single does not go according to plan. While this is a story about love, it is also a story about a strong and independent woman who didn't feel that she had to be married to be happy. Miss Mackenzie's independence as a woman in Victorian England is what truly makes this novel great and worth reading.
Buy at amazon.com
Ayala's Angel is one of my favorite Anthony Trollope novels. It features the sisters Lucy and Ayala Dormer who are separated and sent to live with relatives when their father dies. Lucy is sent to her Uncle and Aunt Dosett who have a modest income and have to watch money very carefully, while Ayala is sent to live with her wealthy Uncle and Aunt Tringle. While living with the Tringles, Ayala's outspoken nature, beauty, social successes, and various suitors become a source of contention among the Tringle girls. Eventually, Ayala and Lucy are made to switch places so that there is less tension in the Tringle household. Even after the switch, Ayala continues to have suitors who propose to her. She turns them down one by one because none of them are her perfect match. As the story progresses it begins to look like Ayala will never get married, and it is not until the last pages that Trollope reveals the fate of Ayala. As I read Ayala's Angel, I fell in love with Ayala's spunk and determination to have what she wants, and I was somewhat sad when I finished the novel because I had come to like her character so much. If you have never read an Anthony Trollope novel, this is one I would recommend starting with.
Buy at amazon.com
The Belton Estate is one of Trollope's more somber novels. It begins with Bernard Amedroz's son committing suicide. As a result of his son's death, Belton Castle, where Bernard and his daughter, Clara, live, becomes the inheritance of Will Belton. Will Belton is a distant cousin who had never set foot inside Belton Castle until he received news that he would inherit it upon Bernard's death. Will fell in love with Clara upon his first visit to the castle. However, Clara refused his proposal and sadly entered into an engagement with another man. Not one to give up, Will sought the help of the neighbor, Mrs. Askerton. Mrs. Askerton cooked up a plan, and at the end of the novel Trollope reveals if the plan worked.
Buy at amazon.com
At the beginning of An Old Man's Love, Trollope introduces John Gordon. John had fallen in love with Mary Lawrie, but without an income he did not feel like he could propose to her. As a result, he went to South Africa to seek his fortune in the diamond mines. While he was gone, Mary's father died, and Mary was sent to live with her father's friend William Whittlestaff. Although much older than Mary, William proposes to her and out of a sense of duty she accepts. Yet, right after the two become engaged John comes back and declares his love for Mary. Although it seems like the story would end here with John and Mary living happily ever after, the opposite happens and a long struggle begins. William becomes obstinate and refuses to let Mary go and as the story progresses it appears as if Mary and John will have to give up all ideas of marrying each other, but a twist at the end changes their fate.
Buy at amazon.com
Harry Clavering is the unexpected hero in The Claverings. Harry had a brilliant career at Oxford, but when he was jilted by Julia Brabazon for a wealthier man, he became unsettled and changed his career. He began working for Mr. Burton and eventually proposed to Mr. Burton's daughter, Florence. At this point, it appears as if Harry will live happily ever after. However, when Julia shows up as a wealthy widow, Harry becomes tempted by his old passion for Julia, and Florence begins to suspect that Harry will break off his engagement. Yet, near the end of the novel it seems like there is hope for Harry and Florence when Julia removes herself from the picture.
Buy at amazon.com
Ralph the Heir is one of the first Anthony Trollope novels I read, and I enjoyed it so much that I looked for other works by Trollope when I finished. In the novel, Ralph is the heir to his Uncle Newton's estate. Ralph is by no means an upstanding individual as he has a fair amount of debt, and his uncle is not very pleased that his estate will be going to Ralph. However, Ralph does try to fix his money problems by proposing to his lender's daughter, Polly. Yet, Polly refuses and Ralph decides to sell his inheritance back to his uncle in order to pay for his debt. However, a tragic event prevent Ralph's plan from being put into action.
Buy at amazon.com
Dr. Wortle's School departs from Anthony Trollope's usual story of love. In the novel, Dr. Wortle runs a very successful boy's school, and he hires Mr. Peacocke to come and teach. Mr. and Mrs. Peacocke come to live at the school and everyone loves them. However, the reputation of the school and of Mr. and Mrs. Peacocke is threatened when Ferdinand Lefroy comes to town. Ferdinand is Mrs. Peacocke's dead husband's brother. He comes seeking money and slanders the Peacockes, claiming their marriage is unlawful because his brother is still alive. In order to save everyone's reputation, Mr. Peacocke sets off to America to prove that Lefroy's brother really is dead.
Buy at amazon.com
Anthony Trollope was an extremely talented author whose novels have stood the test of time. I enjoy reading all of his novels and am especially fond of those featuring strong female characters, of which there are many. If you enjoy reading novels by Jane Austen or Charles Dickens, you will also find delight in reading Anthony Trollope's many novels. Have you ever read novels by Anthony Trollope?
{{#comments_count}} Show Commnents ({{comments_count}}) {{/comments_count}}