These are some of the best books on healing that should be on your bookshelf . There are so many books out there, that it is hard to know which ones are the better ones, particularly when it comes to the softer science of dealing with feelings, emotions and metaphysics. Some of these books I'm recommending do sit on my bookshelf and I have personally read, while others I have yet to purchase! They, however, have been recommended to me by friends, colleagues, or I read reviews on them while browsing the internet. They are all a good place to start when it comes to the best books on healing for those seeking self-knowledge and they may in turn lead you on to reading others.
---
1

You Can Heal Your Life - by Louise Hay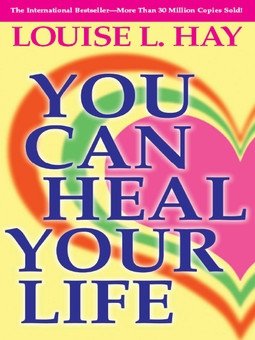 On iTunes at: itunes.apple.com
Definitely a good buy! Possibly one of the best books on healing, self-help, and metaphysics out there. This book was recommended to me by my esthetician, of all people. Louise Hay informs you to read her book once, read it through again and then go through the exercises the second time around. It is a pretty ingenious book, that can help you move through any sort of resistance or blocks you might be going through in life.
---
2

Practical Intuition - by Laura Day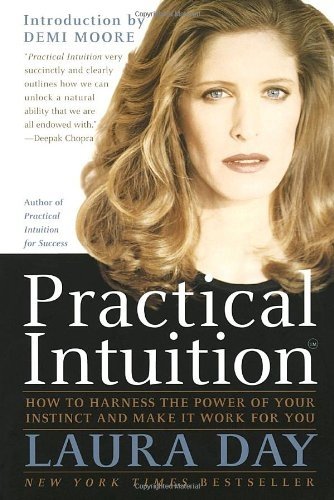 On amazon at: amazon.com
I love these kinds of books! Since I firmly believe that women are more in tune with their own intuition than our male counterparts, we can relate better to these books and glean more from them. Essentially, Laura takes the reader through the seven steps of intuitive development: opening, noticing, pretending, trusting, reporting, interpreting and integrating. Our intuition or 'gut feeling' guides us daily in our decision-making abilities, and if we can sharpen our awareness of it, and follow it more frequently, surrendering to the inner intuitive voice that recognizes the harmony and wholeness that has always been there, we can learn to feel more confident about our decisions, know more of what we want out of life, whether a partner is right for us, and a whole host of other invaluable things that will serve us well in life.
Trendinig Stories
3

The Astonishing Power of Emotions - by Ester and Jerry Hicks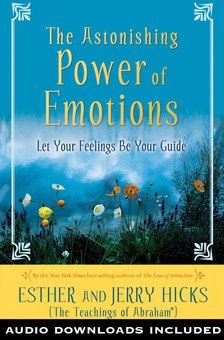 On iTunes at: itunes.apple.com
This book will not only help you to understand the emotions you've been experiencing throughout your life, but it will help you understand more fully what they are, what each emotion means and how to effectively utilize your new awareness of them. Emotions and feelings aren't always considered or thought about in many families (yet they are super important, if not the most important thing in life), so this book will help bring a more heightened awareness of your own thoughts and feelings and connect you with that realm. As you read, you'll appreciate and make peace with where you are right now, even though there is so much more that you might desire.
---
4

Mindfulness for Beginners - by Jon Kabat-Zinn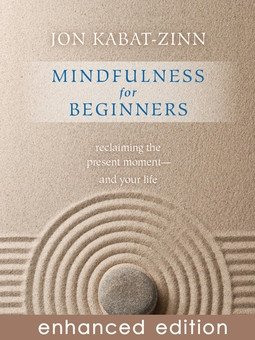 On iTunes at: itunes.apple.com
Learning to live in the present moment can be challenging for all of us, but it is definitely a key to surviving and thriving more in life. Meditation too, is frequently prescribed by wellness practitoners, to assist people in connecting more with their subconscious minds and delving into that realm and being more self-aware. This book helps people to learn to return to a more mindful life and is useful for beginning meditators and those that are more advanced. By practicing mindfulness, you'll learn to embrace yourself more fully and it will help you transform your life and relationships and accept more of who you are.
---
5

Manifest Your Destiny - by Wayne Dyer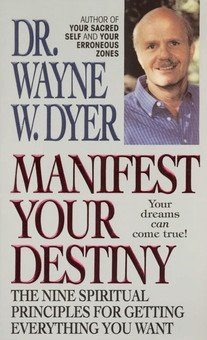 On iTunes at: itunes.apple.com
Learn to change your life by these nine spiritual principles! This book focuses on the ancient principle of manifesting through the timeless art of meditation. Whether we know it or not, we all struggle with built-in societal barriers/conditioning that obstructs our inner potential. When we fall into a dream-like state throughout the day, we conceive of goals and desires that are more spectacular than those we entertain when we are awake, yet when we are awake, we are thinking, 'I can't do that.' It is this conditioned response that prevents us from achieving what we want, and it is this response that Wayne Dyer teaches us to overcome through his nine spiritual principles of manifesting.
---
6

Sacred Contracts: Awakening Your Divine Potential - by Caroline Myss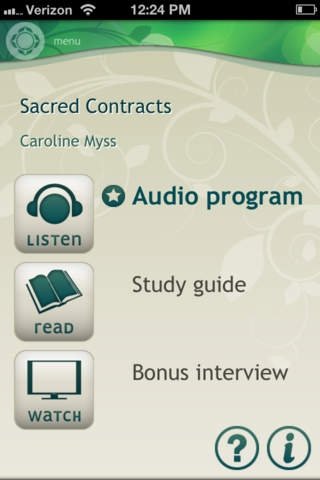 The app and book on iTunes at: itunes.apple.com
This is a New York Times Bestseller and one that explains how to decipher your own "Sacred Contract," higher purpose or rather what we have come to this planet to do. Caroline uses a new theory of archetypes that build on the works of Jung, Plato and other philosophers and thinkers; she also examines the lives of spiritual masters and prophets and provides clues for discovering your own energy, archetypes and your own higher purpose. It really is quite a revolutionary book and one that will help you to see how to live your life and make use of your personal power and help you to live your life to the fullest and ultimately discover your divine potential.
---
7

Healing Trauma: a Pioneering Program for Restoring the Wisdom of Your Body - by Peter a. Levine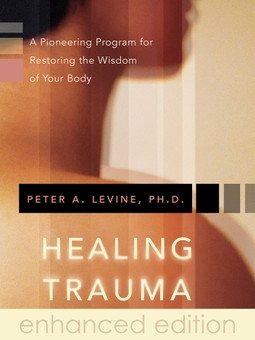 On iTunes at: itunes.apple.com
I can't complete this best books on healing list without touching on traumas and learning how to heal them! Everyone suffers traumas in life but you don't have to relive them, nor do you want them to overtake your life and cause you more pain. Therapists and psychotherapists have turned to Peter's work to assist them when working with patients that have endured substantial emotional and physical traumas in their life. And, this book in turn can assist you, to help you 'renegotiate' and heal the traumas you might have experienced, instead of having to relive them and /or 'act-out' painful behavioral patterns from the past.
There you have it! A list of some of the best books on healing. I hope they inspire you to help you overcome some of life's challenges, whatever they are and in turn, learn to accept yourself more fully and live your life to your fullest potential. I know there are too many books to mention, but at least I have touched on a few! What are some books on healing that you can recommend?
---
Comments
Popular
Related
Recent