21 Vintage Books to Make You Nostalgic ...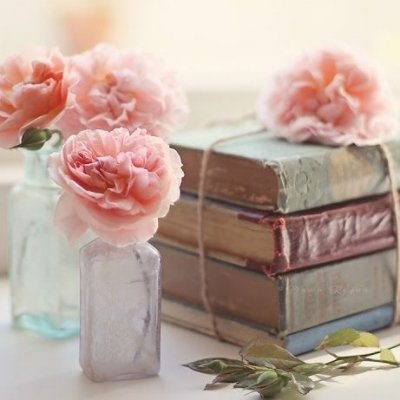 Vintage books are something I love coming across. Not only do they have a distinctive smell that just oozes history, but they are so much more elaborate and well made than books today. Do you love to read? If you can't get enough of all things literary, check out these vintage books. You are going to love each and every one of them.
1.

Charlie and the Chocolate Factory
Via The Evolution Of "Charlie And ...
Vintage books are fun to look at, but this story remains a classic to this day. Kids all over the world have enjoyed an imaginary visit to the famous candy making factory.
2.

The Little Butterfly Book
Via papillons d cover1
You'll have to be able to read Dutch, but the cover is beautiful, isn't it? I wonder if it's a story or a fact book. Do you know?
3.

Creatures of the Night
Via Creatures of the Night
I've never actually read this book, but the cover really makes me want to.
4.

The Modern Seven Wonders of the World
Via 22 Absolutely Stunning Victorian Book ...
This book is sure to contain information that is just as cool as the front cover. I love the intricate pattern of the leaves and flowers.
Via The Bathtub Hoax cover by ...
Not sure what the book is about, but the cover is certainly unique, don't you agree?
6.

How to Avoid Everything
Via Life is Like These Vintage ...
This book may not be fancy or elaborate, but the title is hilarious. I'm sure many people have picked this book up to have a look at what's contained inside.
Via Vintage Book Cover "Our National ...
I bet this book is loaded with great information and beautiful pictures. Who doesn't love a trip through a national park? Live vicariously through this book if you can't get away.
8.

There is Death in the Pot
Via Vintage Book Covers: Spooky Beautiful ...
The title is sort of spooky and ominous, but I'd be interested in cracking this one open. Would you?
Via Winnie-the-Pooh (book)
You can' t go wrong with vintage Winnie the Pooh. Kids and adults across the world love this collection of stories about a little boy and his stuffed bear.
10.

The Secret of the Old Clock
Via Hooked on Nancy Drew Mysteries
This, and all Nancy Drew books, made up a huge portion of my pre-teen reading choices. Did you devour her books too?
Via Ginger & Pickles by Beatrix ...
Beatrix Potter may be more widely known for her Peter Rabbit story collection, but meet some of the characters in this great tome.
12.

The Alarm of the Black Cat
Via Animalarium: October 2010
This old horror/suspense story is sure to keep you up at night. Read at your own risk.
Via Unkee E.
Ocean lovers unite! Sure, some of the information might be outdated, but the illustrations are so detailed and beautiful. You'll have a hard time putting this one down.
14.

Come Back Dr. Caligari
Via Edward Gorey's Vintage Book Covers ...
I know they say not to judge a book by its cover, but this cover clearly proves how great story inside is.
17.

20,000 Leagues under the Sea
Via vintagemeohmy.com
This had to have been one of my favorite books when I was a kid. I love the cover of this one more than the one I owned.
Via Edward Gorey's Vintage Book Covers ...
With a name like "Victory" and a cover that looks like this, you know you are going to get lost in this story.