COMMENT
Being in a job rut is one of the hardest things a woman (or man) can go through, but there are many inspiring books out there that I have found to be quite helpful. Many of these aren't even related to new job searches at all, but are more about doing a little "soul searching," if you'll have it, to see where life is leading you during your job rut. I now believe a job rut is a real blessing in disguise. Why? I believe it is your spirit pushing you to reach new dreams, and inspiring your inner soul to grow. That might sound corny to some of you, but for someone who's been through enough job ruts to know what they feel like, trust me, they do happen for a reason. Had I not dealt with my job ruts, I wouldn't have been pushed to finally aspire to reach my dream as a writer, which I now am. I'm here to tell you that my previous job ruts in the corporate world were a true blessing, because they brought me to the birth of my first real writing career. Pick up a few of these inspiring books if you're in a job rut. I promise they'll be worth every bit of your time!
1. May Cause Miracles by Gabrielle Bernstein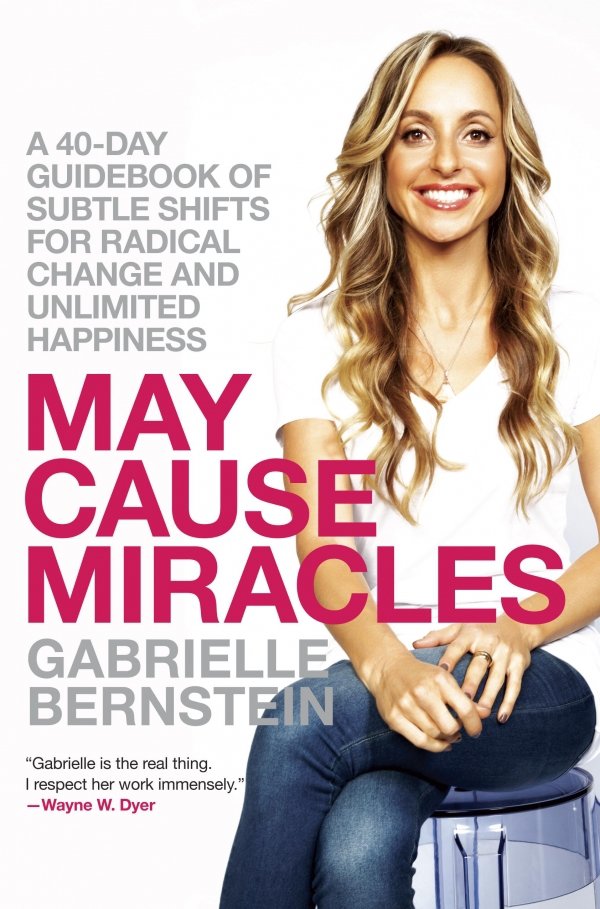 Gabrielle Bernstein is the author behind one of my favorite inspiring books, called May Cause Miracles. She has written multiple inspirational books, and I have listed a few others she has written in this list as well. May Cause Miracles is one of my favorites by Bernstein for a few reasons. She challenges our minds as we read this book about what life is like on the other side when we take a leap of faith and do what seems scary. A job rut can be scary because though you may want to make a change, it can seem daunting, scary and unstable. Through May Cause Miracles, Gabrielle shows us what just might happen when we take that leap of faith and take risks in our lives and careers to do what makes us happy. I highly suggest reading this book first, as it was one of the most inspiring books I've ever read.
Lean in by Sheryl Sandberg
Explore more ...