Being a raw foodie, I love finding new raw food books to indulge in. Though I'm not 100% raw, I do love mostly eating raw foods for their beauty benefits, energizing abilities, ease of use, nutritional value, and diversity. Over the years I've developed a small library of my favorite raw books, which I wanted to share with you so you could enjoy all of the benefits of raw food without all of the fuss. Here are 7 extremely inexpensive, helpful raw food books that are fun to read and helpful to use.
1

Raw Energy by Stephanie Tourles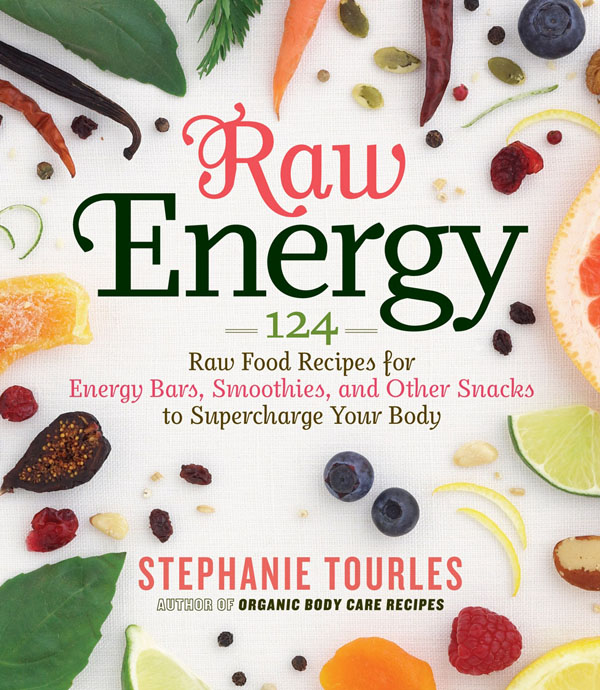 This book was one of the first raw food books I read and it has always been my favorite. I've given it as a gift several times because it is so helpful, fun to read and full of nutritional information. The recipes are easy, delicious and so fun for all ages. My book has torn edges and nearly every corner is earmarked because I've used it so much. Do yourself a favor and spend the $7-8 this book will cost you. You'll never look at food or your energy the same again!
2

Perfectly Raw by Chef Amber Shea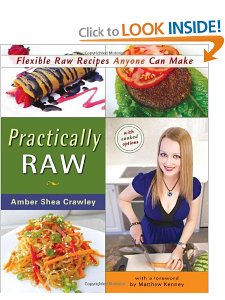 Amber Shea is one of the most famous raw food chefs out there. She is incredibly brilliant, and her recipes are easy to make. She is also so inspiring as she has overcome a lifetime of health issues with raw foods as her cure. Her recipes are delicious, fun to make and her book teaches you everything you want to know if you're new to raw foods, or even a seasoned raw foodie.
3

Eating for Beauty by David Wolfe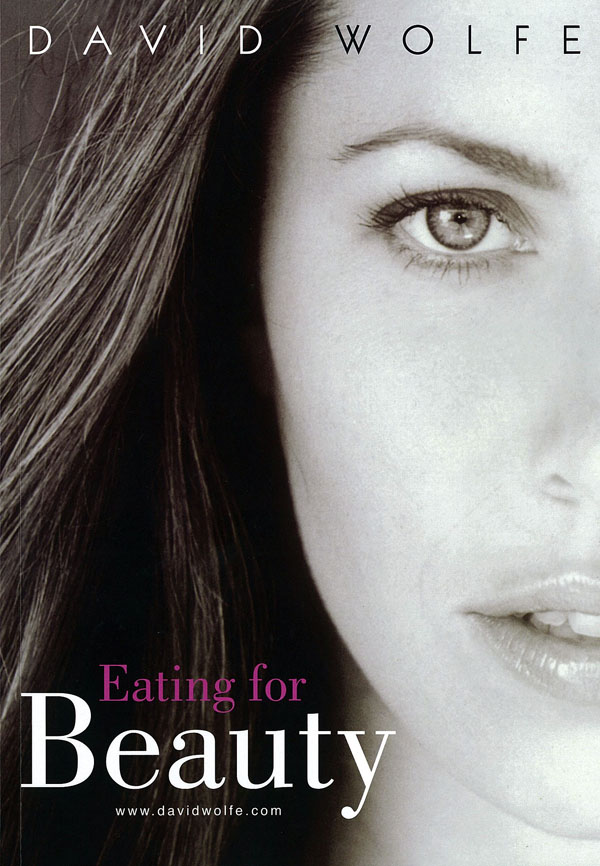 David Wolfe is a leader of raw food and nutrition in the health world. He is incredibly intelligent and well educated in raw food. His specialty lies in eating specifically for beauty and longevity. My favorite book by Wolfe is Eating for Beauty. This book is easy and fun to read, and it comes with helpful information about foods that can enhance your beauty. The book is also full of some great recipes so be sure to check it out!
4

The Everything Raw Food Book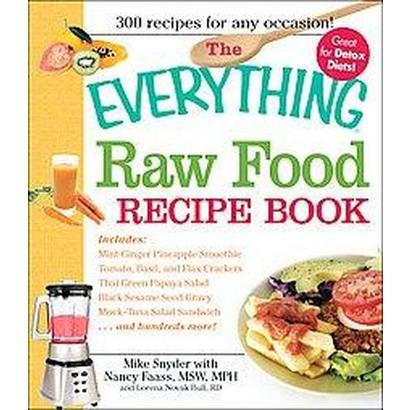 If you're looking for an all-around resource to use for eating raw foods, enjoy this book, which is full of information, great recipes, nutrition tips, and need-to-know info on kitchen equipment for raw food recipes. I would definitely recommend reading this in addition to a few of the others if you're interested in living a simplified raw lifestyle. My favorite part about this book is that it contains 300 recipes, so you could enjoy a new one for almost an entire year without ever eating the same thing!
5

Green Smoothie Revolution by Victoria Boutenko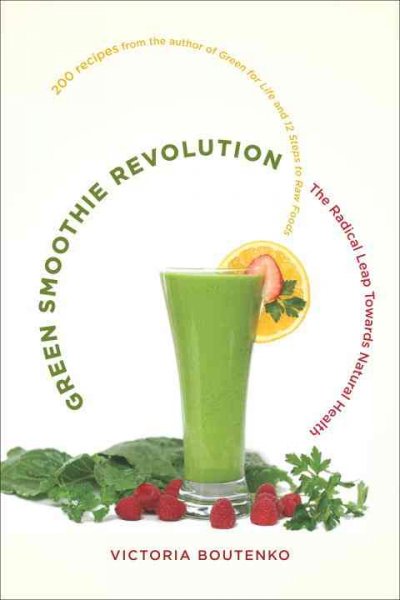 I am in love with green smoothies and this book was one of the first I read to educate myself on how to make the ultimate green smoothie. Surprisingly, I learned a lot about what greens are best for green smoothies and which ones aren't. I also learned what order to properly blend my ingredients in so I don't end up with a messy green sludge of a smoothie. Nutritional value for each smoothie is also listed, which is great. Pick this up if you're new to green smoothies, or just addicted like I am!
6

Rawsomely Vegan!:the Ultimate Raw Vegan Recipe Book by Mike Snyder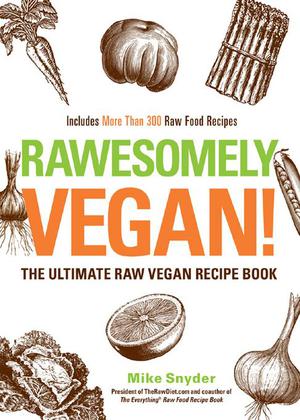 If you're looking to eat more than just smoothies and raw treats in a raw food routine, this book includes easy meals to make too! It also includes only vegan recipes. I love the fun variation of recipes and the unique combinations Snyder uses in his recipes. I never knew simple ingredients like onions and asparagus could be whipped up into something so easy and tasty!
7

The Raw Food Detox Diet by Natalia Rose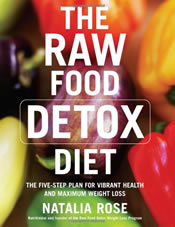 This was the second book I bought when I started to eat raw and I've read it so many times I have it nearly memorized. Natalia Rose is one of my favorite raw nutritionists. She is incredibly knowledgeable in the proper way to detox and defines what cleansing should and should not mean. Rose's book is not about losing weight, though that can be a result, but more about clearing the body of harmful toxins, and filling it with easy, life-enhancing, delicious foods. I love her recipes, but more than that, I love her approach to raw food which is incredibly simple.
Eating raw should not be synonymous with dieting. In fact, raw foods can help you gain weight if you eat more dense foods like nuts, seeds and dried fruit, which I have done before when too underweight myself. What raw foods are is nutritious, fulfilling, energizing, beautifying and life-enhancing. If you're interested in learning more about raw foods, read one of these books. Have you ever read any raw food books?