7 Awesome Mystery Book Series with Recurring Characters ...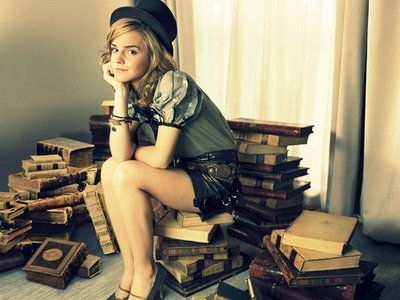 There is nothing more relaxing than reading, and I especially enjoy mystery book series with recurring characters. I think you grow to appreciate the characters and their jobs, their personal issues and quirks. Alex Cross has such a love of his family. Lucas Davenport sounds super sexy with his scarred face. And while not necessarily a mystery series, there is intrigue with Louis and Lestat. Take a look at my own personal list of favorite mystery book series (in no particular order) with recurring characters. Share your favorites, too!
1.

Patricia Cornwell and Kay Scarpetta
On iTunes at: itunes.apple.com
Who doesn't like Kay Scarpetta, the medical examiner/lawyer and everything else because she's so smart? She's independent, successful, cares deeply for her friends and family, and she can solve a mystery! Here are the Scarpetta novels in order of publication. Enjoy reading this mystery book series!
2.

James Patterson and Alex Cross
On iTunes at: itunes.apple.com
I really appreciate the characters in this series and their history. Of course, several of these books have been made into movies with a couple of different actors playing Alex. I personally never think a movie is as good as the book; and is the main character ever portrayed by someone like you had in your head?
3.

Jonathan Kellerman and Alex Delaware
On iTunes at: itunes.apple.com
Alex Delaware is a forensic psychologist with a background as a child psychologist. He partners with Milo Sturgis, a lieutenant with the LAPD, to help Milo with crime solving and criminal profiling. The relationship between these friends is one thing that draws you into these novels. Milo is gay and has dealt with the issues that come along with being gay on the police force. Alex's relationship with Robin is sweet and sexy. These books are smart and there's a bit of sarcastic humor between the characters that I like.
4.

John Sanford and Lucas Davenport
On iTunes at: itunes.apple.com
Lucas Davenport is the tall, dark, and handsome type with a scarred face and commitment issues, but you can't help but like the guy. The Prey Series, written by John Sanford, were the first series books that I read. I was hooked from the start.
5.

Sue Grafton and Kinsey Millhone
On iTunes at: itunes.apple.com
Kinsey is a down-to-earth character and I really like her. While these books are an easy read, they are no less suspenseful. Since her books have all gone alphabetically, starting with "A is for Alibi," I'll be curious to see what Sue Grafton takes on once she reaches Z.
6.

Anne Rice and the Vampire Series
On iTunes at: itunes.apple.com
While these books may not exactly be «mystery» books, they are filled with intrigue, and the anticipation of what will happen next is overwhelming. While I have read the Twilight series, Louis and Lestat will forever be the original vampires to me. Rice then blends them into the next series (#7) in an easy and believable way.
7.

Anne Rice and the Mayfair Witches
On iTunes at: itunes.apple.com
I am in love with these books, but most definitely the first in the series, The Witching Hour. The love affair in the book is tumultuous and yet you have to keep reading or you'll not rest if you don't. The history of the family draws you in and you have to know everything. You will not want this book to end; but go ahead and finish because the next two are waiting for you!
I hope you will give these books a try and enjoy them as much as I have and do. That is, if you haven't already! If you've read them, let me know what you liked or disliked about the novels. I'll be anxious to hear your opinions!
{{#comments_count}} Show Commnents ({{comments_count}}) {{/comments_count}}