7 Fabulous Books on Style ...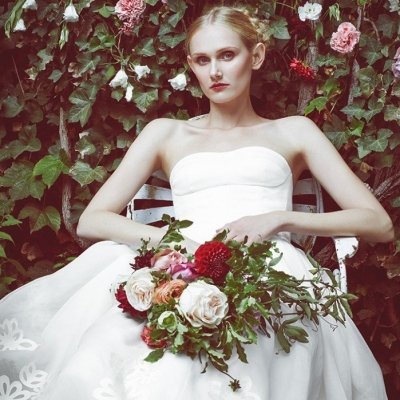 There must be thousands of books on style, and they're a fun read if you're interested in fashion and clothes. You can find books on makeovers, or how to revamp your own style. Or you can read about the styles of the past or famous women. Here are just a few fabulous books on style …
A list of books on style has to include one about the French. Some may think that the reputation of French women for being always stylish is overrated, but given that many of the most famous fashion houses are based in Paris, the French must know a thing or two about style. So if you want to absorb a touch of French chic, you should try this book.
A successful designer like Isaac Mizrahi is also an excellent guide for helping you discover your own style. The book aims to identify if your wardrobe has become stuck in a rut (it happens to us all from time to time), and help you develop a new, more flattering way of dressing. So this could be the book for you if your style is crying out to be reinvented and rejuvenated.
There isn't much that drag queens don't know about makeup and dressing up. Even if you're not looking for such a dramatic reinvention, RuPaul can show you how to become a more fabulous version of yourself. The glammest of all drag queens is brimming with confidence and style, so follow in her stilettos and work it!
Is there anyone who doesn't love Audrey Hebpurn's simple, chic look? This book will remind you just why decades after her heyday, Audrey is still admired and adored. It will also show you how what is inside is just as important as what you wear; she was loved for her personality and character as much as her beauty and style.
5.

The Cheap Chica's Guide to Style
How to dress well on a budget is a perennial problem for students, retired people and anyone on a budget. If you can't afford to spend a lot, then how can you possibly dress well? But a limited budget doesn't necessarily equal unstylish, so read this book for tips on how to look good without spending a fortune. The author also has a website with lots of useful tips on being a 'cheap chica'.
6.

The Little Black Book of Style
Are you a fan of Project Runway? Then this could be the perfect book for you. It's written by one of the judges, Nina Garcia, who has a long track record in fashion magazines. Who better than a fashion director of Elle and Marie Claire to give advice on becoming more stylish?
Finally, here's a book by the presenter of What Not To Wear, Stacy London. If you love the dramatic makeovers featured in the show, this book could appeal to you. Of course, Stacy's fellow presenter Clinton Kelly has his own book, Freakin' Fabulous (I can imagine him and RuPaul getting along). Plus the two presenters have authored a joint book. So you're spoiled for choice!
Do you think your own style could do with a makeover, or have you found the perfect look that works for you?
{{#comments_count}} Show Commnents ({{comments_count}}) {{/comments_count}}