9 Classic Books about Love Every Girl Should Read at Least Once ...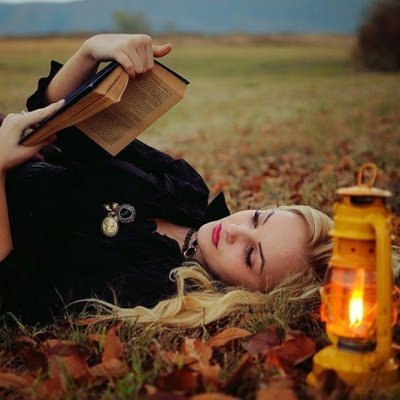 Forget 50 Shades of Grey. There really is nothing like a good old fashioned love story. It doesn't matter how old a romance is, what it can tell us about love and its vagaries are timeless. There are some fabulously enduring classic books about love that should be on your reading list:
1.

Pride & Prejudice by Jane Austen
One of the quintessential classic romance novels, Jane Austen's seminal masterpiece is a period tale that feels effortlessly contemporary due to its lasting and universal themes of marital pressure and finding love in the most unexpected of places. Elizabeth Bennett is a heroine to remember, and you can watch the brilliant BBC adaptation starring Colin Firth as Mr. Darcy to compliment your reading!
Buy at amazon.com
2.

Wuthering Heights by Emily Bronte
We have all heard the Kate Bush song, but how many of you have actually read the novel it is based on? Emily Bronte's sweeping, dramatic tale of forbidden love between two young people who were brought up a siblings is full of intrigue and melodrama, but at its heart is a touching a memorable love story for the ages.
Buy at amazon.com
3.

Gone with the Wind by Margaret Mitchell
Gone With The Wind is the perfect example of a captivating Southern gothic mixed with irresistible romance. Amidst the American Civil war, Scarlett O'Hara's love triangle with Rhett Butler and Ashley Wilkes proves for page turning brilliance, and the 1939 movie is arguably one of the greatest of all time.
Buy at amazon.com
4.

Little Women by Louisa May Alcott
Louise May Alcott's nineteenth century novel is a favorite recommendation for coming of age tales that include genuine and believable romantic subplots. The tale of four sisters growing up together is filled with first crushes, first kisses and lost love, proving to the reader that you cannot choose who you fall for no matter how much argument it causes at home.
Buy at amazon.com
5.

Romeo and Juliet by William Shakespeare
William Shakespeare's classic tale of teenage romance is a must read for all lovers of literature and romance. Though ultimately tragic, Shakespeare's representation of first and true love is beautiful in parts and completely unforgettable. Even if you studied it at school, give Romeo and Juliet another go and fall in love all over again.
Buy at amazon.com
6.

The Scarlett Letter by Nathaniel Hawthorne
The Scarlett Letter was the inspiration behind the smash hit comedy Easy A starring Emma Stone, and tells the story of a woman who is outcast by her community for falling in love and having a child out of wedlock. Full of twists and turns, The Scarlett Letter is a great read and provides lessons on love and the punishment the people unjustly give for it.
Buy at amazon.com
7.

Lady Chatterley's Lover by D.H. Lawrence
If you think Fifty Shades Of Grey is as raunchy as it gets, you won't believe the kind of antics that Lady Chatterley and her groundskeeper lover get up to in this D.H. Lawrence novel! The book was banned when it was released but has since been analyzed in more critical way, and though sex makes up a lot of the subject matter, love does run through the narrative too.
Buy at amazon.com
8.

A Room with a View by E.M. Forster
Another classic romance novel that has been given the big screen treatment, E.M. Forster's A Room With A View tells a tale of young love blossoming in the beautiful setting of Italy. Picturesque and poetic, the film adaptation starring a young Helena Bonham Carter is definitely worth checking out.
Buy at amazon.com
9.

The Great Gatsby by F. Scott Fitzgerald
F. Scott Fitzgerald's early twentieth century masterpiece explores love in a different kind of way, showcasing the potential dangers of unrequited love and loving somebody perhaps too much. Gatsby and his tragic long life love for Daisy is bittersweet but beautiful to read, and Baz Luhrmann's recent film adaptation displays this brilliantly.
Buy at amazon.com
How many of these have you read? What's next on your list?
{{#comments_count}} Show Commnents ({{comments_count}}) {{/comments_count}}