You don't have to waste all of your money on books, even if you go through a dozen of them a month. Instead of buying best sellers, you should try out some free books on Kindle. Some of them are classics that have become public domain, while others are by newer authors who are testing the waters. Either way, there are some pretty awesome books on Kindle that are worth more than they're selling for. Here are a few great ones you won't believe are free:
---
1

The One You Love by Paul Pilkington

Are you ready for a suspense novel with a bit of romance thrown in? This one is about a woman whose fiancé suddenly vanishes. She desperately tries to do whatever she can to help him return home alive, but it's hard to do when she's being stalked and her family is hiding important information from her.
---
2

The Adventures of Sherlock Holmes by Sir Arthur Conan Doyle

You've probably watched the BBC version of Sherlock with Benedict Cumberbatch or seen the movies with Robert Downey Jr. However, the original material is just as interesting as the modern versions of it. The entire collection is pretty thick, but it consists of a bunch of short stories that you can read at your own pace.
Trendinig Stories
More Stories ...
3

The Arrival: an Epic Fantasy Romance by Nicole MacDonald

Here's a fantasy romance novel about a group of young girls who cast a spell to find their true loves. However, it causes them to wake up on a different planet. Whenever they attempt to find a way home, they end up in even more danger. If you love intense fantasy stories, then this is one you need to download.
---
4

Deviations: a Detectives Seagate and Miner Mystery by Mike Markel

This is a mystery novel about a woman who was once a police detective. When she's asked to go back to work, she accepts, but it's not long until she starts doing the things that got her fired in the first place. Of course, that's what it takes to track down the killer that is threatening her town.
---
5

Taste Me by Multiple Authors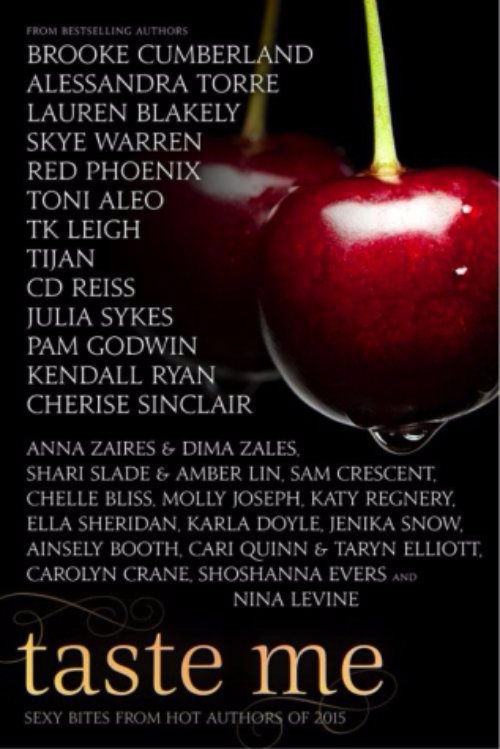 amazon.com
As you can probably tell from the title, this book contains plenty of steamy romances. In fact, it's a collection of twenty-seven different scenes pulled from books that are coming out this year. If you like any of them, then you can search for the book to read the full story.
---
6

Les Misérables by Victor Hugo

You've watched the play and seen the movie, but have you read the book? Les Misérables is a French historical novel, but is available in English. It's about a peasant who is jailed for stealing a loaf of bread, and his story will stay with you forever.
---
7

Killing Me Softly by Bianca Sloane

This novel is about a woman who struggles to deal with her sister's death. She ends up grabbing a camera to film a documentary about her late sibling, but it only causes her trouble instead of closure. Whether you're an only child or have a sister of your own, you're going to be drawn right into this heart wrenching story.

The price of a book doesn't determine how amazing its story is. What's the best book that you've ever downloaded for free on your Kindle?
---
Comments
Popular
Related
Recent