Inspirational books are a great way to get motivated to do something; they help you learn how to take steps towards improving yourself as well as a myriad of other things. If you feel like you're in need of a push to set some goals or just want to read positive stories to lift your spirits, I've found eight inspirational books that are perfect to have on hand when you need some positive influences in your life!
---
1

Oh, the Places You'll Go! by Dr. Seuss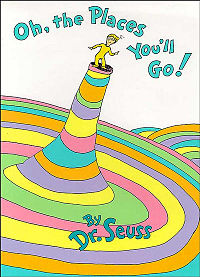 When I think of inspirational books, one of the first that comes to mind is this classic children's book. Although Dr. Suess is a children's author, this is a great book to have no matter what your age. Sure, it's an illustrated book filled with rhymes, but it touches on many life lessons that will apply to just about anyone. While you won't pack this to read on the beach, it's a very sweet book that will put a smile on your face anytime you feel you're in a slump.
---
2

How to Win Friends and Influence People by Dale Carnegie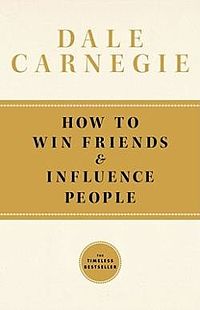 Here's another one of the classic books that inspire. This book was released in 1936 and is still a top seller and relevant to this day! This book was originally published in response to the Great Depression, however it provides valuable guidance on communication, getting along with others, getting the job you want and more.
3

Essence Presents Ledisi Better than Alright: Finding Peace, Love & Power by Ledisi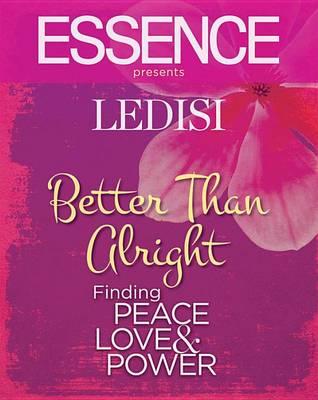 This inspirational book tells the story of musician Ledisi, who tells her personal story along with meditations and quotes which follow her from her humble beginnings to her rise to fame. This is more than just an autobiography with a few quotes thrown in, readers raved about how Ledisi's life lessons uplifted and encouraged them!
---
4

The Last Lecture by Randy Pausch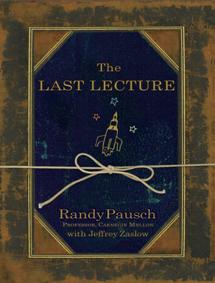 If you had to vanish tomorrow, what would you want as your legacy? Carnegie Mellon professor Randy Pausch answered this as well as many other questions as he prepared his last lecture after he was diagnosed with terminal cancer. This inspirational book is a moving read which talks about following your childhood dreams, overcoming obstacles and seizing every moment.
---
5

Don't Sweat the Small Stuff--and It's All Small Stuff by Richard Carlson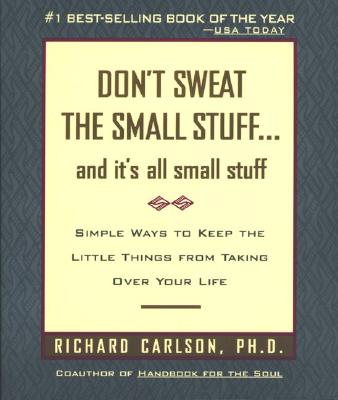 If you're looking for an easy-to-read book that you can pick it up anytime to read and reflect, this inspirational book fills the bill. The book itself is small and can easily be read in one sitting, but you'll find that it contains a wealth of information on living a calmer, happier and fulfilled life. The book contains 100 meditations that help you appreciate life and value others.
---
6

Chicken Soup for the Soul: Think Positive: 101 Inspirational Stories about Counting Your Blessings and Having a Positive Attitude by Jack Canfield, Mark Victor Hansen & Amy Newmark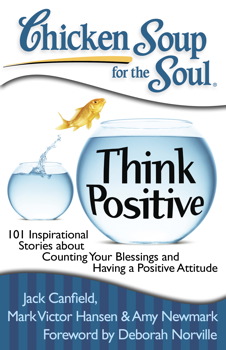 Some people might regard the Chicken Soup series to be a bit corny but they contain a collection of touching personal stories that can inspire you to overcome challenges and improve your life. Whether you're an eternal optimist or you're an optimist-in-training, these stories encourage you to keep a positive attitude while showing that there is a bright side to everything.
---
7

Today Matters: 12 Daily Practices to Guarantee Tomorrow's Success by John C. Maxwell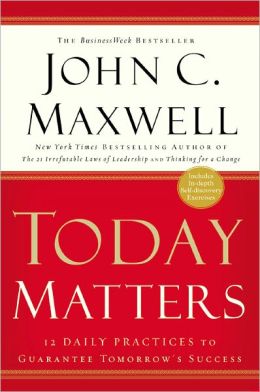 Do you dwell on the past or get fixated on the future? If so, this will be one of the books that inspires you to stop and focus on the present. This is a great book for those who tend to exaggerate past successes and failures and place too much time and energy hoping for a better tomorrow. Maxwell shows us 12 practices in how to create a strategy and achieve success instead of simply wishing for it!
---
8

The Art of Racing in the Rain by Garth Stein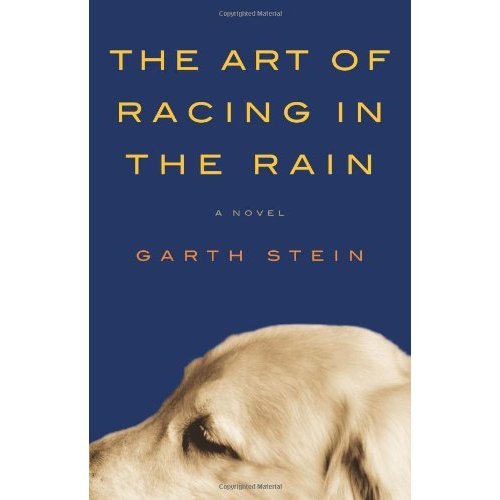 When I first heard about this book I really didn't know what to make of it. It talks about compassion, love, tragedy and life all told through the eyes of Kenzo the dog. While it might not sound like the makings of a good book, it has won over many people with its heartwarming and at times heartbreaking tale of a dog's interpretation of humanity.
These books that inspire range from fictional stories to real life accounts of how everyday people made it through difficult times. There really are so many wonderful books that inspire, motivate and help us improve ourselves and these are just eight of the numerous books out there. Do you read inspirational books? What's your favorite?
---
Comments
Popular
Related
Recent