8 Heartbreaking Novels to Bring Tears to Your Eyes for Girls Who Can't Resist a Good Cry ...
By Madalyn
Get the tissues ready because these 8 novels will leave you drenched in tears! For the girls that love to curl up with a good book these well-written novels, although very different, all hold a similar theme. They're tear jerking stories either about love, life, or death, that will leave you breathless and make you ponder life. (Synopsis by Goodreads)
---
1

All the Bright Places by Jennifer Niven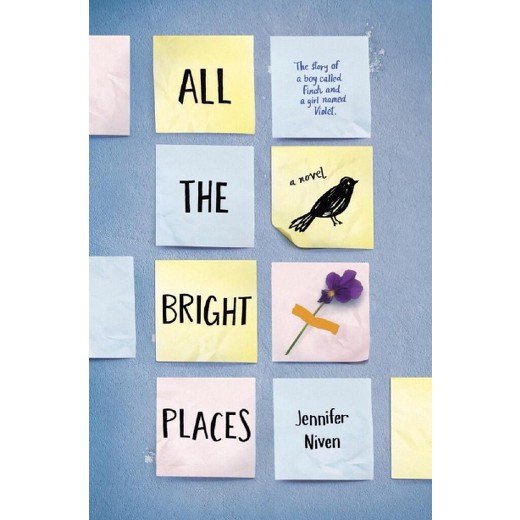 The Fault in Our Stars meets Eleanor and Park in this exhilarating and heart-wrenching love story about a girl who learns to live from a boy who intends to die.
Theodore Finch is fascinated by death, and he constantly thinks of ways he might kill himself. But each time, something good, no matter how small, stops him.
Violet Markey lives for the future, counting the days until graduation, when she can escape her Indiana town and her aching grief in the wake of her sister's recent death.
When Finch and Violet meet on the ledge of the bell tower at school, it's unclear who saves whom. And when they pair up on a project to discover the "natural wonders" of their state, both Finch and Violet make more important discoveries: It's only with Violet that Finch can be himself—a weird, funny, live-out-loud guy who's not such a freak after all. And it's only with Finch that Violet can forget to count away the days and start living them. But as Violet's world grows, Finch's begins to shrink.
This is an intense, gripping novel perfect for fans of Jay Asher, Rainbow Rowell, John Green, Gayle Forman, and Jenny Downham from a talented new voice in YA, Jennifer Niven.
---
2

Eleanor & Park by Rainbow Rowell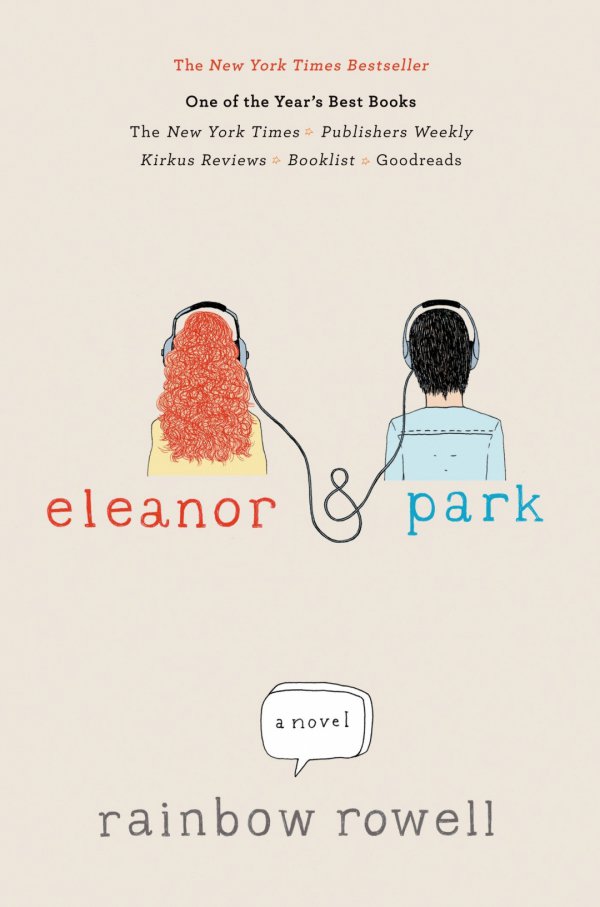 Two misfits.
One extraordinary love.
Eleanor... Red hair, wrong clothes. Standing behind him until he turns his head. Lying beside him until he wakes up. Making everyone else seem drabber and flatter and never good enough...Eleanor.
Park... He knows she'll love a song before he plays it for her. He laughs at her jokes before she ever gets to the punch line. There's a place on his chest, just below his throat, that makes her want to keep promises...Park.
Set over the course of one school year, this is the story of two star-crossed sixteen-year-olds—smart enough to know that first love almost never lasts, but brave and desperate enough to try.
Trendinig Stories
More Stories ...
3

Looking for Alaska by John Green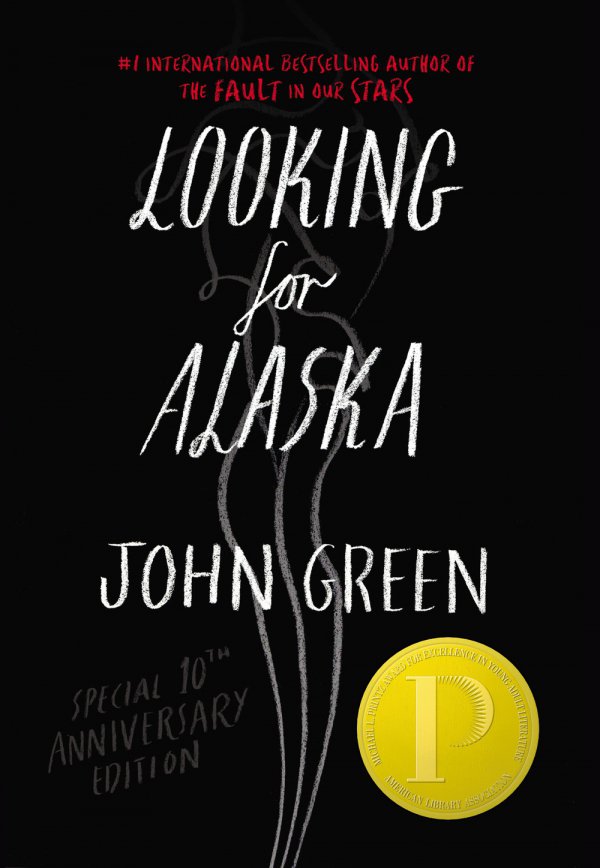 Before. Miles "Pudge" Halter is done with his safe life at home. His whole life has been one big non-event, and his obsession with famous last words has only made him crave "the Great Perhaps" even more (Francois Rabelais, poet). He heads off to the sometimes crazy and anything-but-boring world of Culver Creek Boarding School, and his life becomes the opposite of safe. Because down the hall is Alaska Young. The gorgeous, clever, funny, sexy, self-destructive, screwed up, and utterly fascinating Alaska Young. She is an event unto herself. She pulls Pudge into her world, launches him into the Great Perhaps, and steals his heart. Then. . . .
After. Nothing is ever the same.
---
4

Before I Fall by Lauren Oliver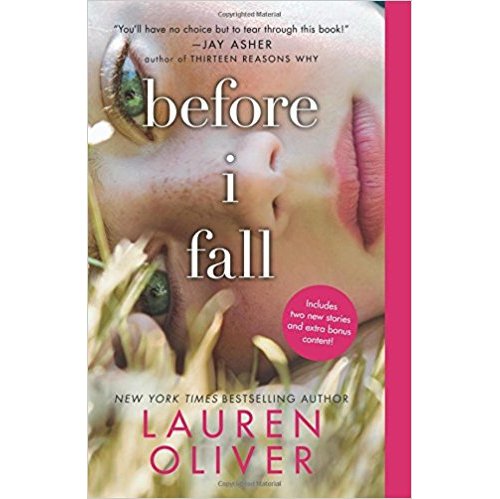 With this stunning debut novel, New York Times bestselling author Lauren Oliver emerged as one of today's foremost authors of young adult fiction. Like Jay Asher's Thirteen Reasons Why and Gayle Forman's If I Stay, Before I Fall raises thought-provoking questions about love, death, and how one person's life can affect so many others.
For popular high school senior Samantha Kingston, February 12—"Cupid Day"—should be one big party, a day of valentines and roses and the privileges that come with being at the top of the social pyramid. And it is…until she dies in a terrible accident that night.
However, she still wakes up the next morning. In fact, Sam lives the last day of her life seven times, until she realizes that by making even the slightest changes, she may hold more power than she ever imagined.
---
5

Sing Me to Sleep by Angela Morrison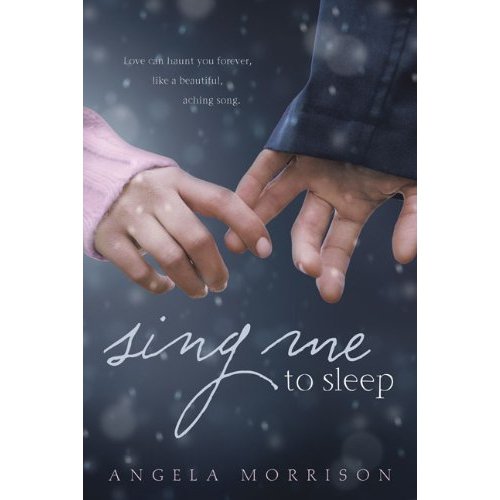 THE TRANSFORMATION
Beth has always been "The Beast",that's what everyone at school calls her because of her awkward height, facial scars, and thick glasses. Beth's only friend is geeky, golden-haired Scott. That is, until she's selected to be her choir's soprano soloist, and receives the makeover that will change her life forever.
THE LOVE AFFAIR
When Beth's choir travels to Switzerland, she meets Derek: pale, brooding, totally dreamy. Derek's untethered passion,for music, and for Beth, leaves her breathless. Because in Derek's eyes? She's not The Beast, she's The Beauty.
THE IMPOSSIBLE CHOICE
When Beth comes home, Scott, her best friend in the world, makes a confession that leaves her completely torn. Should she stand by sweet, steady Scott or follow the dangerous, intense new feelings she has for Derek?
THE HEARTBREAK
The closer Beth gets to Derek, the further away he seems. Then Beth discovers that Derek's been hiding a dark secret from her that could shatter everything.
---
6

It's Kind of a Funny Story by Ned Vizzini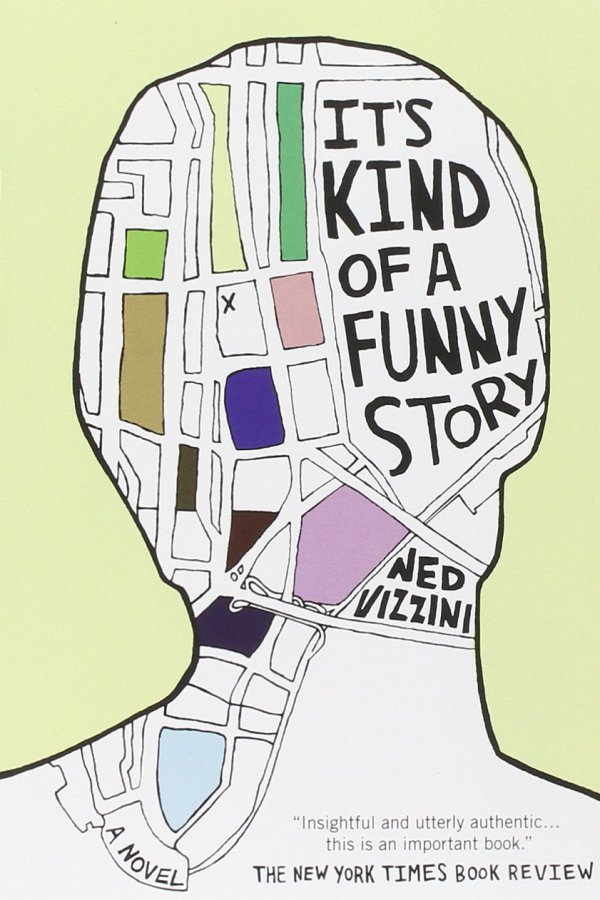 Ambitious New York City teenager Craig Gilner is determined to succeed at life - which means getting into the right high school to get into the right job. But once Craig aces his way into Manhattan's Executive Pre-Professional High School, the pressure becomes unbearable. He stops eating and sleeping until, one night, he nearly kills himself.
Craig's suicidal episode gets him checked into a mental hospital, where his new neighbors include a transsexual sex addict, a girl who has scarred her own face with scissors, and the self-elected President Armelio. There, Craig is finally able to confront the sources of his anxiety.
Ned Vizzini, who himself spent time in a psychiatric hospital, has created a remarkably moving tale about the sometimes unexpected road to happiness.
---
7

Paradox Love by Dorothy Gravelle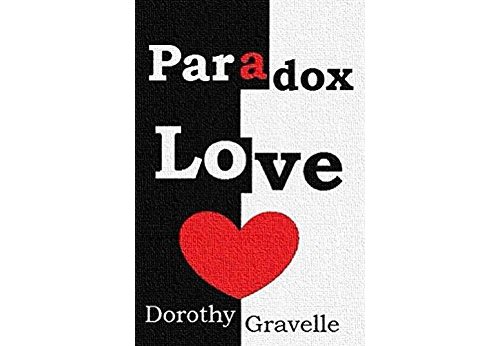 Grace and Luke are among the lucky few who find love early in life. At seventeen, both are equally certain that their love will last a lifetime. But when that love is cut short by forces beyond their control, Grace must answer the question of just how far she is willing to go to get back to Luke.
But this is not the typical romantic tale. And just when you think you know where the story is going, you find yourself drawn into a whole new reality, where the fate of an entire world rests upon the choices of this one girl.
Prepare to experience the adventure not only through the eyes of these two lovers, but also through the intertwined experiences of a group of remarkable dogs, as Grace's journey becomes so much more than her singular quest to return to the one she loves.
---
8

Me before You by Jojo Moyes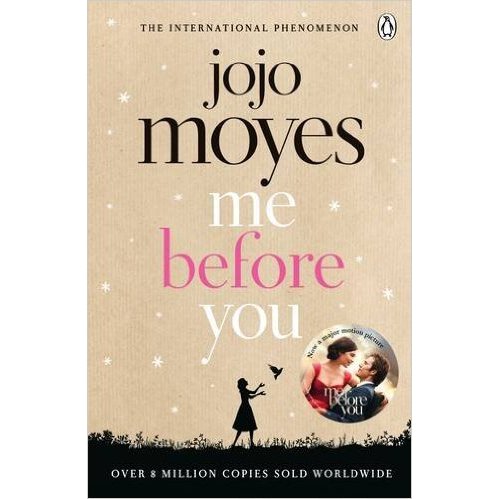 Louisa Clark is an ordinary young woman living an exceedingly ordinary life—steady boyfriend, close family—who has never been farther afield than their tiny village. She takes a badly needed job working for ex-Master of the Universe Will Traynor, who is wheelchair-bound after an accident. Will has always lived a huge life—big deals, extreme sports, worldwide travel—and now he's pretty sure he cannot live the way he is.
Will is acerbic, moody, bossy—but Lou refuses to treat him with kid gloves, and soon his happiness means more to her than she expected. When she learns that Will has shocking plans of his own, she sets out to show him that life is still worth living.
A love story for this generation, Me Before You brings to life two people who couldn't have less in common—a heartbreakingly romantic novel that asks, What do you do when making the person you love happy also means breaking your own heart?
---
Comments
Popular
Related
Recent