These 7 Books Will Remind You of Your Younger Years ...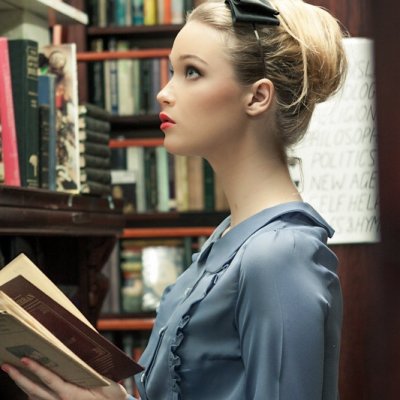 When I was a kid, I loved reading. I devoured nearly any book that I could, especially books that I identified with. Sometimes, I still love them so much that I'll go back and read them as an adult. Whether you're a lover of YA fiction like me or you simply want to go back for some nostalgia, these books are sure to remind you of your younger years!
1.

The Princess Diaries Series
I think we all have a little bit of Princess Mia in us, and we were all probably very much like her when we were her age. All of us had those awkward years, and Mia's were just amplified with the added pressure of being a princess. Whether you want to read these for some nostalgia or you're an adult but never read them, these books are sure to entertain you and remind you of your own teenage years.
2.

The Sisterhood of the Traveling Pants Series
The Sisterhood of the Traveling Pants books were almost a requirement to read at one point or another throughout our teenage years. No matter which of the girls you identified with, reading these will send you back to your teenage years with your best friends!
3.

To All the Boys I've Loved before
This series is about a girl who writes love letters to all of the boys she's ever loved, until one day when they accidentally get sent to all of those boys, and they all find out that she loved them. Chaos ensues, obviously. Remember when our own lives were filled with such chaos? When every hiccup felt like the biggest drama? This series will remind you of those times!
Eleanor and Park is one of the most iconic YA books for the younger generation. It seems like everyone has read it, regardless of his or her age, and if you haven't yet, you need to do so this summer. It's less fairytale and more real, and you'll love that.
This relatively new release about a girl who escaped to boarding school after a bit of a scandal in her hometown, but who comes back after she graduates for the summer, is definitely on my summer reading list. I think we can all agree that the summer between high school and college is one of the weirdest transition stages in life, and this book seems to capture that perfectly.
6.

From the Notebooks of a Middle School Princess
When I first heard that Meg Cabot was releasing two new books in the Princess Diaries world, I freaked out, but assumed that I would only read the book for adults and not the book for middle schoolers. However, after I marathon-read all 10 books from the original series before the book for adults came out, I decided that it couldn't hurt to read the middle school spinoff, From the Notebooks of a Middle School Princess. Not only did it immediately take me back to my own middle school years, but I also loved seeing how the main character sees Princess Mia, as a strong, powerful adult woman, when we're so used to seeing Mia from her own perspective, as a nervous teenager.
7.

Your Favorite Childhood Series
At the end of the day, though, the series that is really going to bring you back is the series that you read religiously as a child. No matter what that series is, if you're looking remember your younger years, your favorite childhood book series is the best way to do just that!
What are your favorite childhood books? Which of these have you read? Let me know in the comments!
{{#comments_count}} Show Commnents ({{comments_count}}) {{/comments_count}}