If you love movies and books as much as I do, then this list of books to read before they're made into movies should be on your to-read list. It is always so interesting to see how a book and a movie can differ from one another, isn't it? I tend to like the books better over the movies but with this list of books to read before they're made into movies, some may even turn out better than the books.
---
1

Divergent by Veronica Roth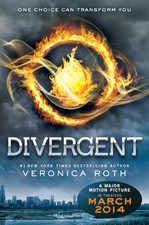 On iTunes at: itunes.apple.com
This is a different take of the Hunger Games. The setting takes place in a dystopian Chicago world. In this society, all 16-year-olds are selected to dedicate their lives into whichever of the five "factions" they select. The five factions are devoted to the improvement a particular virtue - candor, the honest; abnegation, the selfless; dauntless, the brave; amity, the peaceful; and erudite, the intelligent. Beatrice Prior, the main character, makes a difficult decision between staying with her family and being the person she is meant to be. This is a page-turner that you won't be able to put down, making it one of the books to read before they're made into movies. Release date is March 21, 2014, starring Shailene Woodley, Kate Winslet, and Tony Goldwyn.
2

The Fault in Our Stars by John Green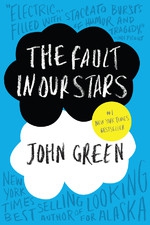 On iTunes at: itunes.apple.com
This is another movie that Shailene Woodley will be in. A terminally ill girl named Hazel, who has just received a medical miracle that bought her a few years, has an unexpected twist come her way. The gorgeous twist is named Augustus Waters and he is going to help rewrite Hazel's final chapters. A sad love story till the end, so grab some tissues and get ready! The movie is schedule to come out sometime in 2014 so you still have some time to read it!
---
3

The Wolf of Wall Street by Jordan Belfort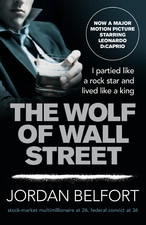 On iTunes at: itunes.apple.com
What would you do if you made thousands of dollars a minute? If you're anything like Jordan Belfort, then you would spend it on drugs, sex and a whole lot of alcohol! The former kingpin of the investment firm Stratton Oakmont shows us not only how to party, but also gives us a peek at the life of the rich and famous. This film, which is coming out November 15, is reuniting Leonardo DiCaprio and Martin Scorsese, which will be sure to make this film a hit!
---
4

Gone Girl by Gillian Flynn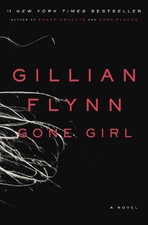 On iTunes at: itunes.apple.com
Gillian Flynn's devilishly dark crime novel is one of the best I have ever read! It's a book that keeps you guessing till the last page. Flynn shows that marriage can be a real killer when you step into the lives of Nick and Amy Dunne on their fifth wedding anniversary. The film unfortunately doesn't have a release date right now, but Ben Affleck is listed in the cast and Reese Witherspoon is rumored to be in the film as well!
---
5

The Monuments Men by Robert M. Edsel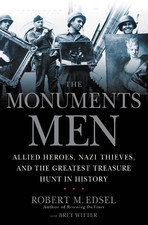 On iTunes at: itunes.apple.com
The Monuments Men isn't a typical World War II story. As Adolf Hitler was taking over Europe, his armies were hunting and hoarding the finest works of art in Europe. The Monuments Men are a special group of American and British museum directors, curators, and art historians who are risking their lives to find these missing pieces of art and save them from destruction. A film based on the book is directed by and stars George Clooney, along with Matt Damon and Cate Blanchett, and is scheduled to come out December 18, 2013.
6

Serena by Ron Rash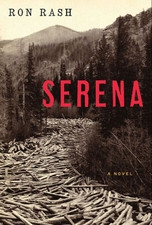 On iTunes at: itunes.apple.com
In 1929, newlyweds George and Serena Pemberton travel to North Carolina Mountains to create a timber empire. Serena is new to the mountains but soon proves her worth among everyone. Together, this couple proves to be ruthless by killing all that fall out of favor. If you have seen Silver Linings Playbook, then be prepared for Serena! Jennifer Lawrence and Bradley Cooper are teaming up again making Serena one of the books to read before they're made into movies. The film was scheduled to come out on September 27, 2013, but IMDB doesn't have a new release date yet.
---
7

The Spectacular Now by Tim Tharp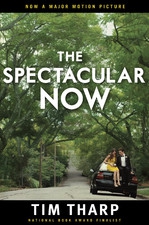 On iTunes at: itunes.apple.com
The Spectacular Now is a book about Sutter Keely, a young teen who isn't concerned about the future; he is just interested in the Spectacular Now. Sutter starts to question his lifestyle after he falls in love with a girl named Aimee, a socially awkward teenager who tries to plan a future with this live-for-the-moment type of guy. Shailene Woodley and Miles Teller both star in this film, which is schedule to be released on August 2, 2013. The movie premiered at the Sundance Film Festival and received rave reviews that stated 'John Hughes would be proud!'
I am excited to see all of these movies in the upcoming months. If they are as good as the books, then I know I will be happy! What did you think of the list? Have you read any of these books yet?
---
Comments
Popular
Related
Recent