Travel provides great education for a child, and as a parent there is help in the form of travel books for kids. Travel is such a huge concept for adults let alone kids, so having some way of introducing it in an understandable format is always going to be a plus. Travel books for kids can bring a sense of adventure and discovery, especially when coupled with their parent's experiences and memories. I don't think it's ever too early to stick some travel books for kids on your bookshelves as a source of inspiration.
---
1

It's Vacation Time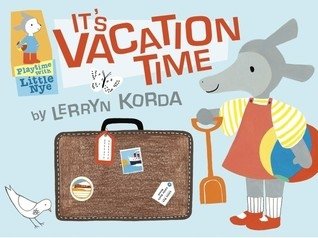 If you're a lover of travel and you're looking to get kids interested in travel as well, It's Vacation Time by Lerryn Korda is the go-to book in aiding your pursuit. It's Vacation Time follows three friends as they pack and get ready for summer travel. While Little Nye prepares snacks for the road, Lester helps Nella unstuff her overstuffed suitcase. This book's lovable characters will educate wee ones about the joy of packing to go on a trip. Instead of regarding the prep work as a chore, they will see it as the first step in a new adventure – exactly what travel books for kids should do.
---
2

Around the World in Eighty Days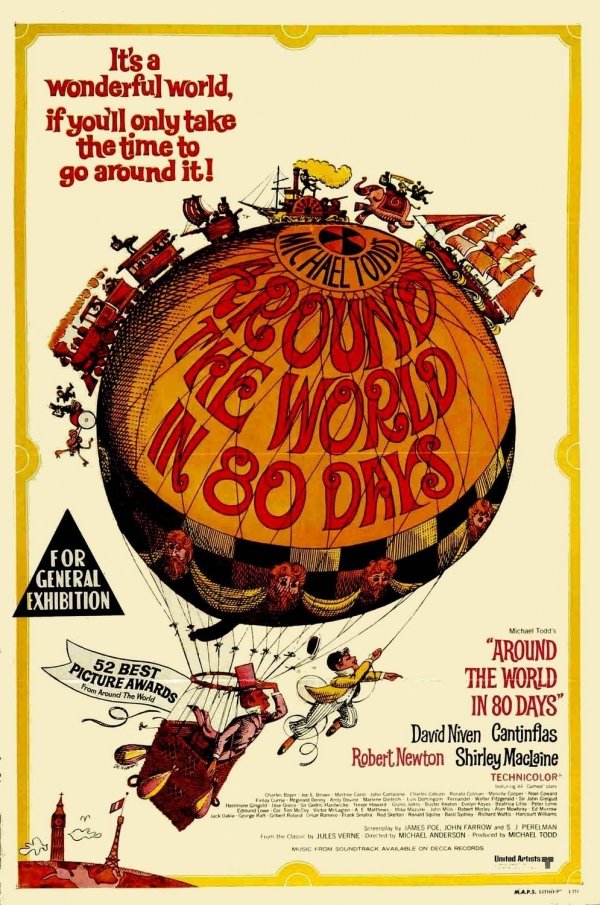 One of the greatest stories ever written, this is for the older kids in whom you want to foster an interest in travel. It isn't just about amazing places to visit but also every which way you can get there. It's great to follow the adventures and scrapes that Phileas Fogg and Passepartout get into as they try to win the gentleman's bet with London's Reform Club. It's a fascinating insight into travel in Victorian England.
---
3

All the World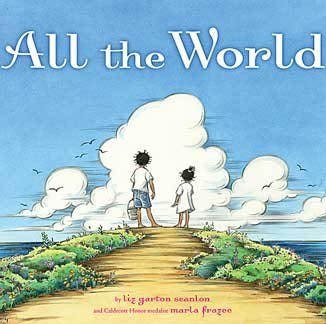 All the World, by Liz Garton Scanlon, examines the interconnectedness of our world, finding the great in both the big and the small. With its beautiful water-colored illustrations and lyrical rhyme scheme, All the World one of the engrossing kids travel books which demonstrates how every little thing affects the other, how each of us are connected. Following a little boy and his sister, young readers will be taken through their summer routine; first to a sunny beach and on to a farmer's market, ripe with fruits and veggies, then when the rain starts to pour, inside a cute little café, and then on back home again.
---
4

How to Make an Apple Pie and See the World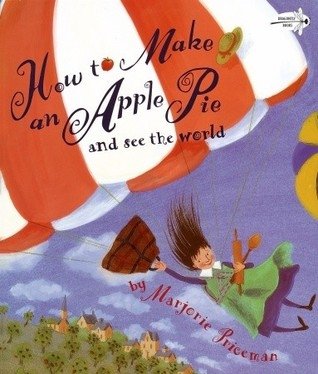 In How to Make an Apple Pie and See the World, the story begins rather practically, with the simple goal of baking an apple pie. But when the young heroine of our story heads out to pick up the ingredients, she finds that the grocery store is closed. The story doesn't end there. She stops on home only to pack her bags in order to take her readers on a round-the-world journey to round up the ingredients. From Italy to Vermont, Marjorie Priceman leads young readers near and far to gather spices, seawater salt and, of course, apples. Not only is the story delightful, but the book includes a map to help readers trace their journey's progress, as well as a tasty apple pie recipe. Make a day of it with your child – read the book, bake a pie, and begin your own round-the-world adventure! This is one of the truly interactive books that inspire kids to travel, like the next one coming up.
---
5

Follow That Map: a First Book of Mapping Skills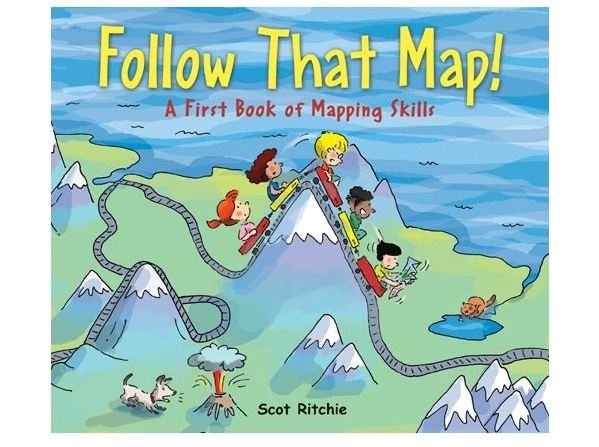 Maps can be both a practical device for travel, as well as a way to explore distant places and the everyday environment. A search-and-find technique, allows Follow That Map! to provide interactive appeal to children of all ages. Young readers will love tracking Sally and her friends as they search for a mischievous pet dog and cat who've escaped their backyard. Follow Sally and her friends as they track Max and Ollie throughout the neighborhood, the city, the country, and the world. Along the way, readers can search for Max and Ollie who are hidden somewhere in every map.
---
6

The Travel Game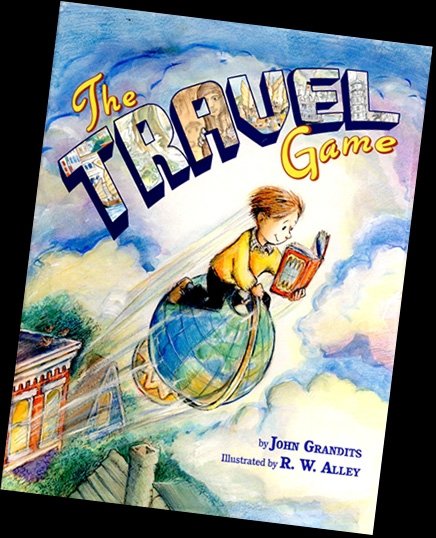 John Grandits' The Travel Game follows Tad as he avoids taking a nap by convincing his aunt to play his favorite game with him. Spinning the globe, Tad's finger lands on their next adventure. Armed only with their imaginations, Tad and his aunt ride elephants in India, fend off the Amazon's deadly piranhas, and travel by water taxi to Hong Kong— never once setting foot outside Buffalo, New York. This humorous thrill-ride will be an inspiration for kids to travel. The gorgeous illustrations will engage over and over again, while encouraging readers to play their own version of the travel game.
---
7

If You Decide to Go to the Moon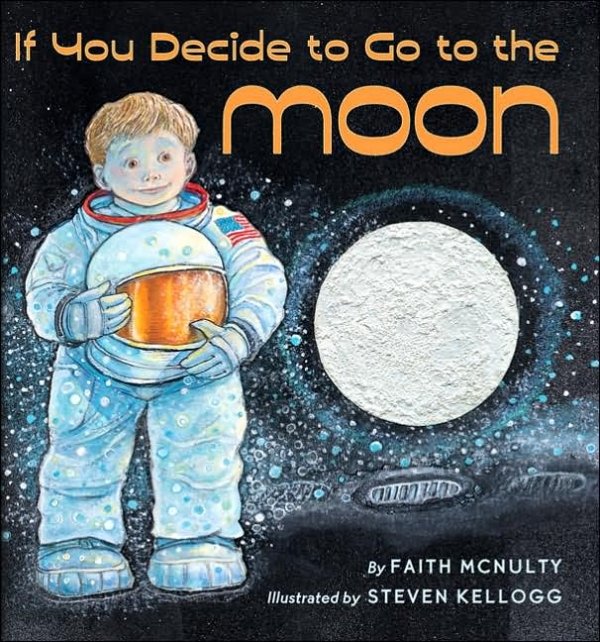 If the world has become old news to the now well-read and well-traveled young readers, then take a journey to outer space! In If You Decide to Go to the Moon, a little boy leads readers on his voyage to – you guessed it – the moon! Children will learn true facts about space travel, about what the moon's terrain is made up of, and, more importantly, about what to pack. To children, traveling can seem overwhelming. Moon captures the eagerness of beginning a journey and the joy of returning home again.
This is just a very small selection of books that inspire kids to travel. Really, any book with a journey of some kind can foster an interest in far away places and a love of discovery and experiencing new things. One of my favorite childhood books was Enid Blyton's Magic Faraway Tree and I loved all the different lands that appeared at the top of the tree. What interests did books inspire in you when you were a kid?
More
Popular
Recent