If you're looking for something new to add to your reading list, I've got just the thing. You don't have to be a foodie to enjoy these books. Although the focus is food, they go far beyond what we eat. These books about food explore relationships, human behavior and how our health are all affected by food. Time to dig in.
Table of contents:
1

The Corrections by Jonathan Franzen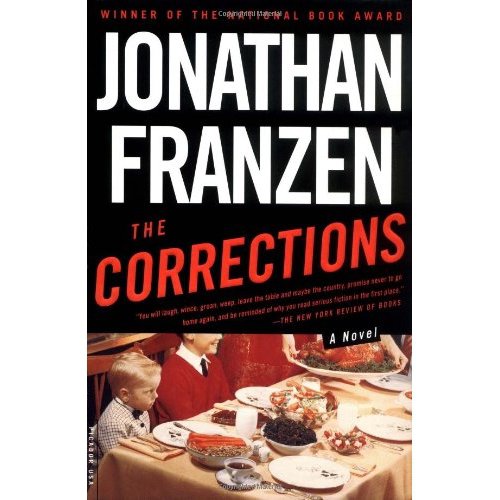 A novel about the comings and goings of a particularly dysfunctional family, but something that runs through the entire narrative is the repeated mention and importance of food for many characters.
Buy at: amazon.com
2

Charlie and the Chocolate Factory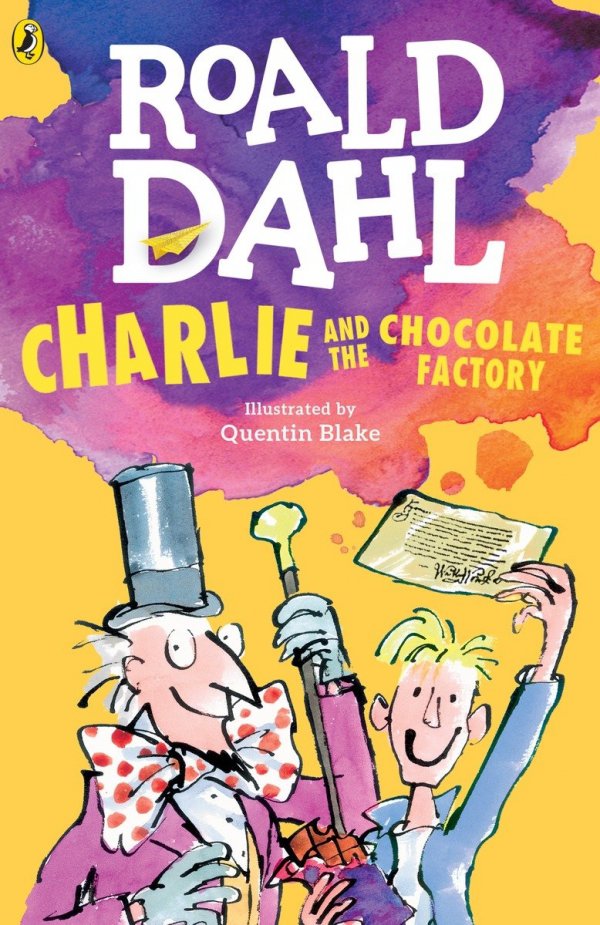 Sure, the moral of the story is that good things come to those who deserve them most, but for real, who didn't want to live in the room with the chocolate river!?
Buy at: amazon.com
3

The Middlesteins by Jami Attenberg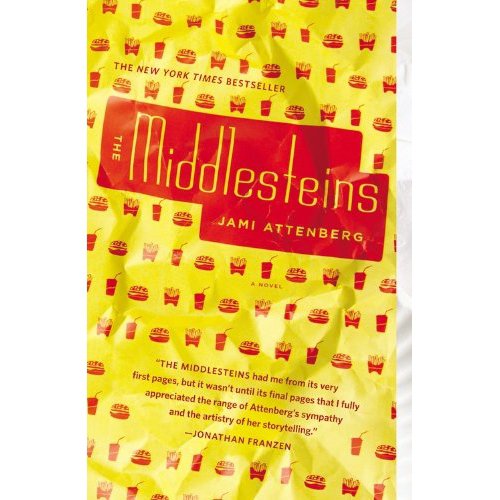 This great novel tells a story with the message that food can bring people together, but it can also tear people apart.
Buy at: amazon.com
4

Fast Food Nation by Eric Schlosser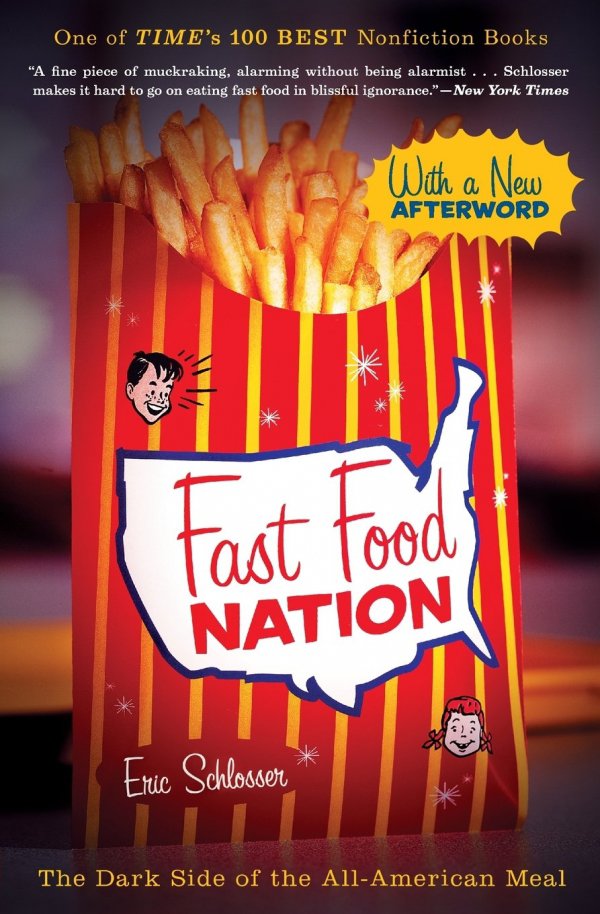 A bestseller that digs deep in to the fast food culture of the USA and reveals some hard hitting and shocking home truths.
Buy at: amazon.com
5

Food in History by Reay Tannahill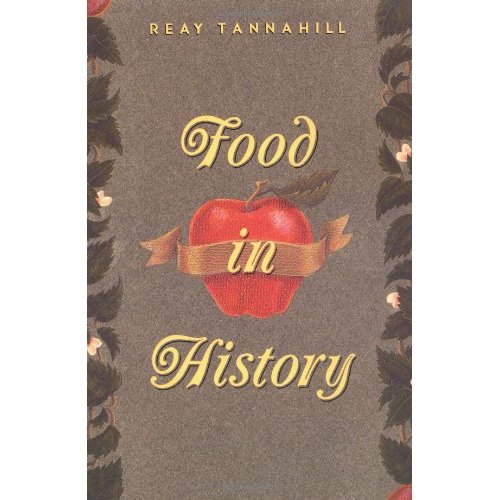 A really cool look at the world of food from ancient times right through to our modern day.
Buy at: amazon.com
6

Relish by Lucy Knisley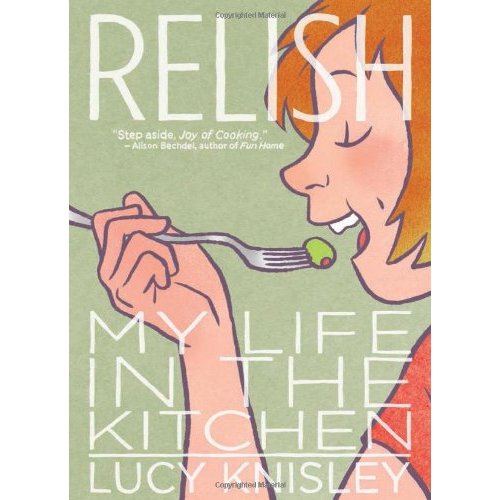 This New York Times bestseller is a funny memoir about a talented cartoonist who grew up with a gourmet chef father.
Buy at: amazon.com
7

The Particular Sadness of Lemon Cake by Aimee Bender
A story that takes emotional eating to new heights with a character who can actually taste the feelings of the people who she feeds.
Buy at: amazon.com
8

Food Rules by Michael Pollan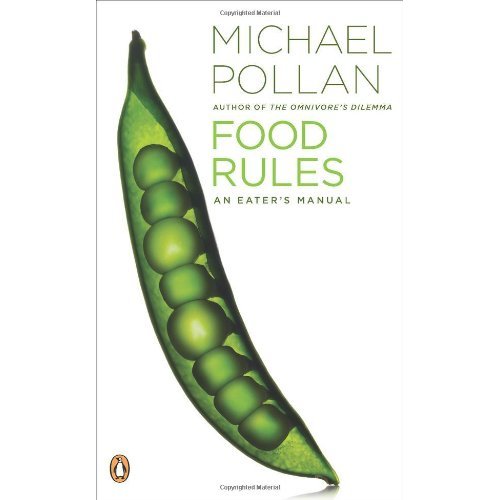 A fun 'you are what you eat' kind of book that stresses the importance and link between healthy foods and healthy relationships.
Buy at: amazon.com
9

Alice, Let's Eat by Calvin Trillin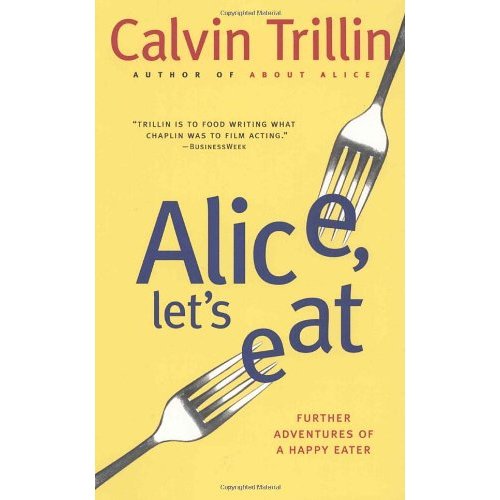 A love letter to food and a showcase of the lengths one family will go to to get their hands on the very best grub available.
Buy at: amazon.com
10

Tender at the Bone by Ruth Reichl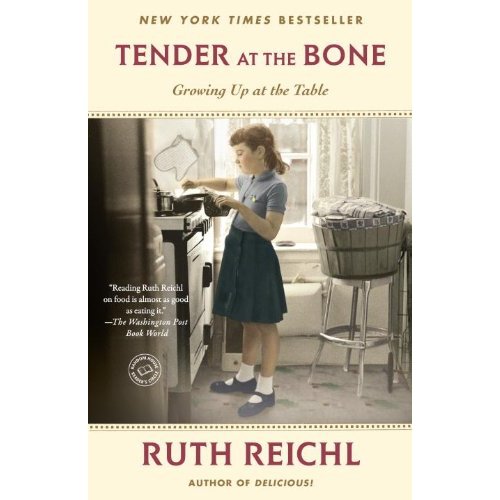 A witty memoir of one of the New York Times' leading food critics, detailing the reasons behind her passion for good food.
Buy at: amazon.com
11

A Fork in the Road by Various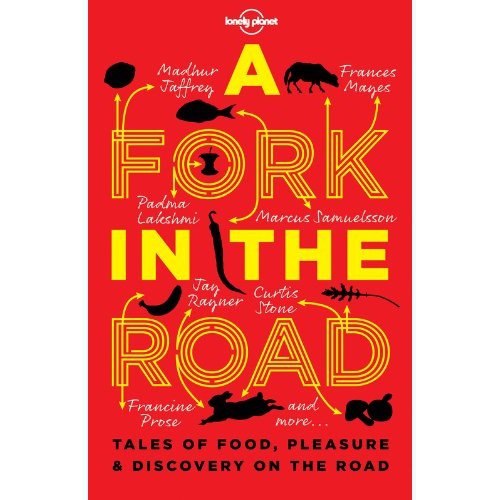 A Fork In The Road is a collection of essays that explore the beautiful combination that is food and travel. A great book for inspiring you to go on an adventure.
Buy at: amazon.com
12

My Life in France by Julia Child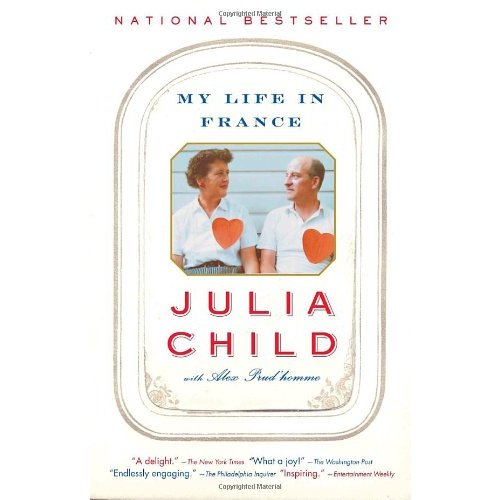 Many see Julia Child as a founding mother of popular home cooking, and her memoir is a wonderfully interesting look back at all of her key life moments.
Buy at: amazon.com
13

The American Way of Eating by Tracie McMillan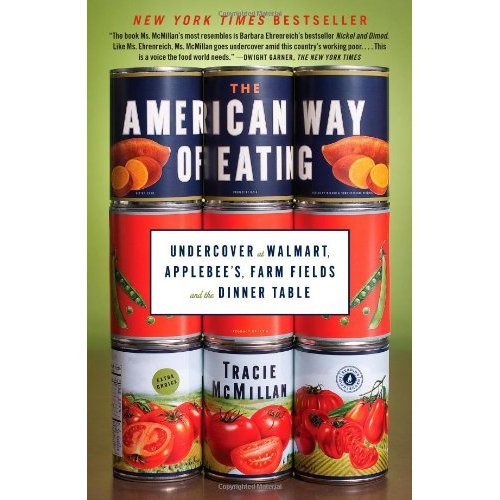 A fantastic book about an undercover journey to expose and explore the American eating culture and an attempt to start a healthier eating movement.
Buy at: amazon.com
14

Consider the Fork by Bee Wilson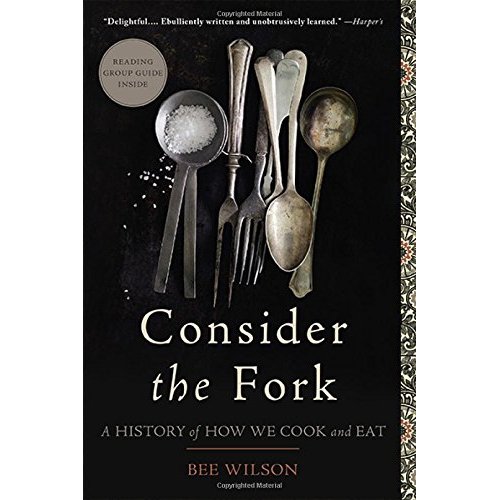 A really interesting book not just about food, but more about the accessories and apparatus that we eat food with from simple knives and forks to the crazy gadgets that grace our kitchens today.
Buy at: amazon.com
15

Gluten Free Girl by Shauna James Ahern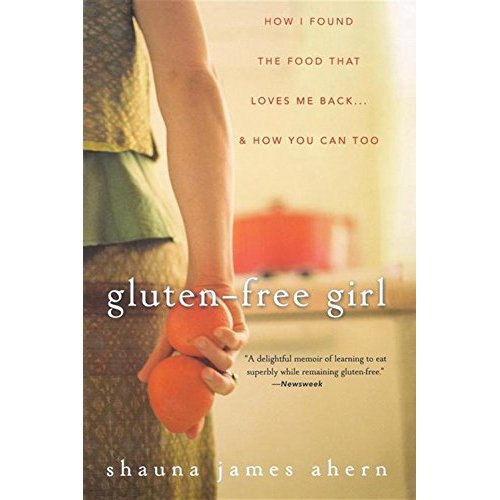 A great memoir about the author's struggle with gluten intolerance and her journey to find great eating options despite her problem.
Buy at: amazon.com
16

It Must've Been Something I Ate by Jerry Steingarten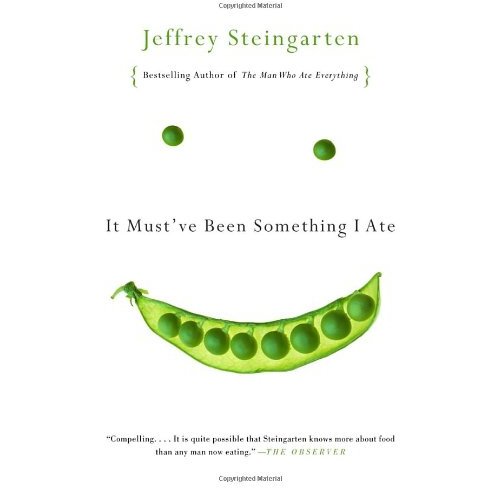 Another hilarious installment from the author who will literally do anything in order to be able to eat absolutely everything!
Buy at: amazon.com
17

The Gospel of Food by Barry Glassner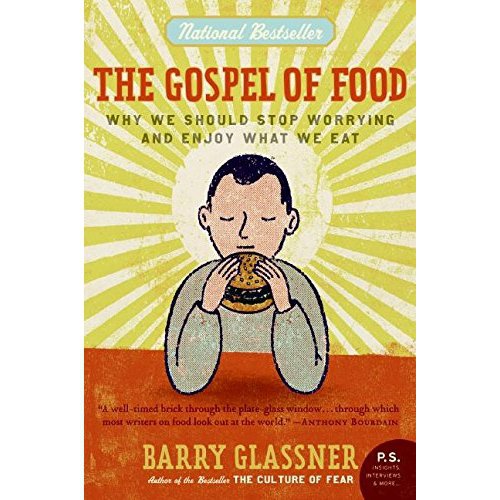 A cool book that treats food as a religion and sets about to dispel many incorrect beliefs and myths that exist in the world of health good vs. junk food.
Buy at: amazon.com
18

Home Cooking: a Writer in the Kitchen by Laurie Colwin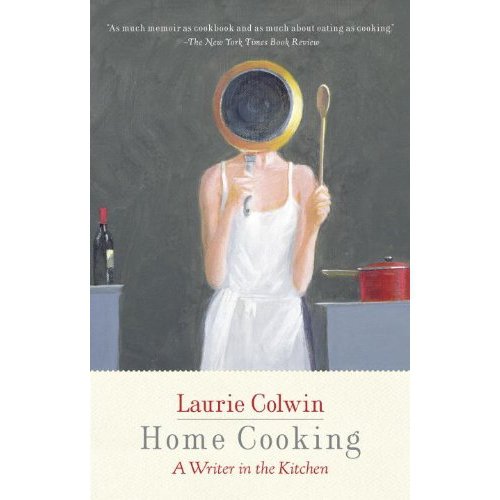 Admittedly there are a couple of recipes here, but the bulk of this book focuses on Laurie's memories of and relationship with food and how it shaped her in to the person that she is today.
Buy at: amazon.com
19

Nine Rabbits by Virginia Zaharieva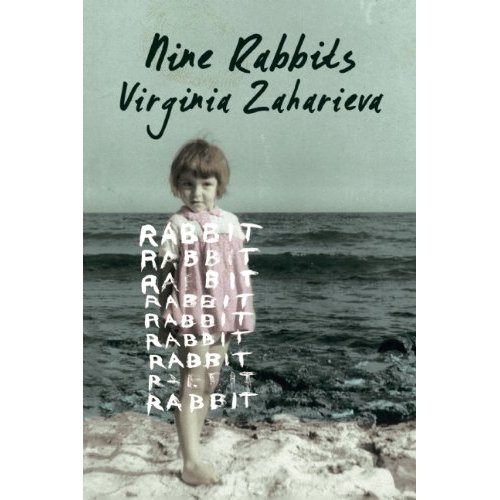 This book is more about leaning to feed your soul rather than strictly feeding your stomach, but along the way there are certainly some mouthwatering comfort food moments to cherish.
Buy at: amazon.com
We'd love to hear any of your recommendations for books about food that aren't recipe books.
Please rate this article