Celebrities put their names on a lot of things, but when was the last time you picked up something good, like celebrity cookbooks? Some celebrities have some pretty impressive cooking skills and I love checking out their tips, tricks and family recipes. So, if you're in need of some inspiration in the kitchen or just want to get a glimpse into what celebrities like to cook at home, be sure to pick up one of these celebrity cookbooks.
---
1

'Kitchen Revelry: Fun, Fearless and Festive Ideas to Inspire You to Take a Bite out of Life' by Ali Larter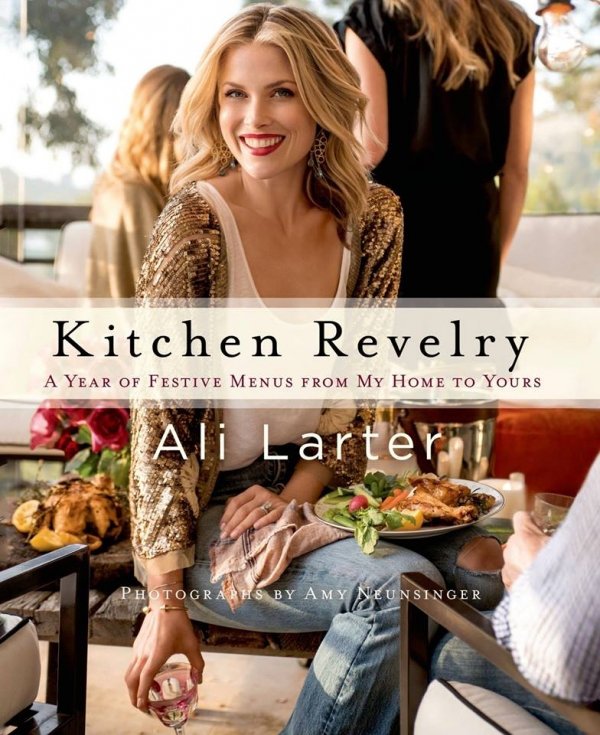 One of the newer celebrity cookbooks out in stores that I'd really like to pick up is by actress Ali Larter. She calls this a "month by month culinary scrapbook that brings out the reveler in every home cook." If you love to entertain and you'd like to try out some new recipes for the upcoming holidays, let Miss Larter show you some mouth-watering new recipes that are sure to impress even the pickiest eaters.
---
2

'I like You: Hospitality under the Influence' by Amy Sedaris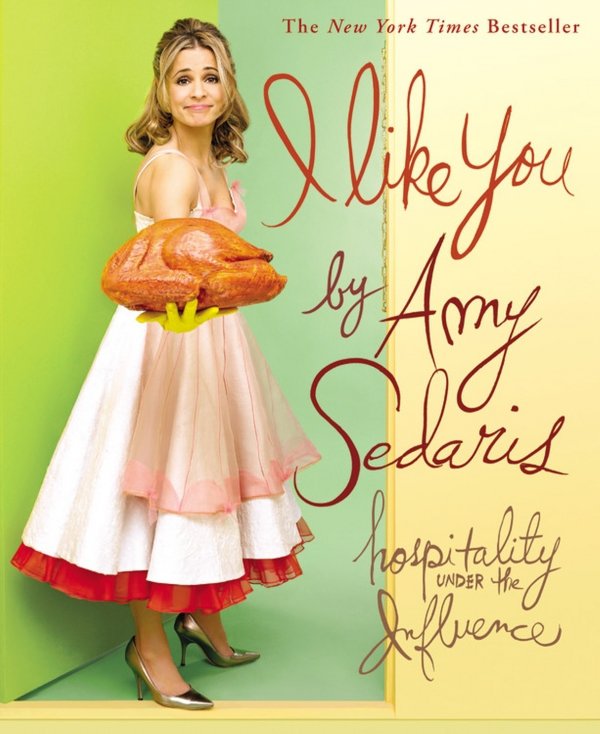 Adorable actress and comedienne Amy Sedaris knows a thing or two about being a good hostess and she shares her delectable recipes along with some hilarious entertaining tips for your next party. Feast your eyes on the vast collection of quirky photos, drawings, random party tips and craft ideas. Perfect for a holiday gift for yourself or someone you love.
---
3

'Eva's Kitchen: Cooking with Love for Family and Friends' by Eva Longoria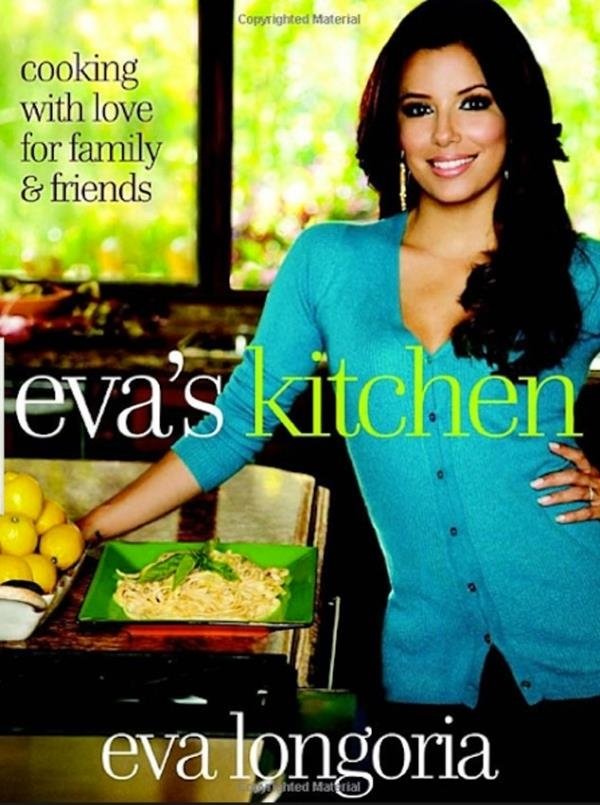 It's no surprise that Eva Longoria has her own cookbook since she co-owns restaurant Beso with chef Todd English and loves to cook at home. Discover some of Eva's favorite childhood dishes as well pre-red carpet meals while getting a peek into the domestic side of the glamour girl.
---
4

'the Kind Diet' by Alicia Silverstone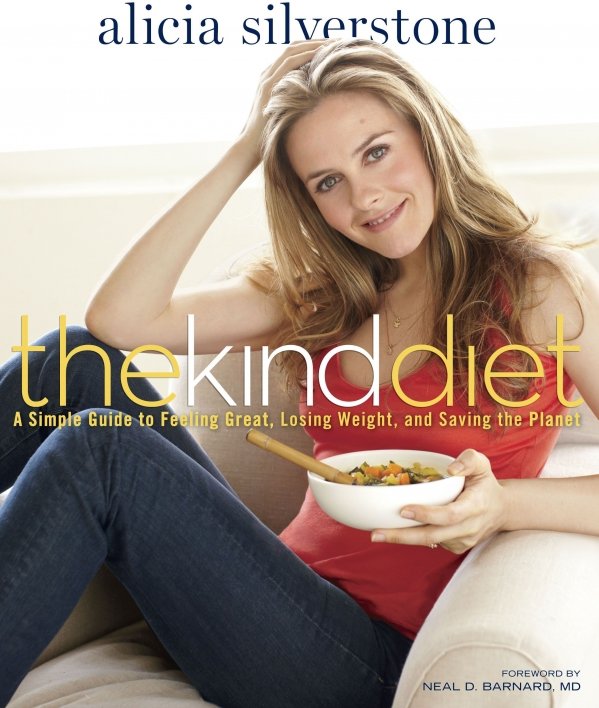 'The Kind Diet' is a vegan cookbook that serves as a great introduction into the vegan lifestyle or a recipe book for those already following vegan principles. The book caters to three groups: those who are looking to try a more plant-based eating style called Flirts; those who totally embrace the animal product-free lifestyle are aptly called Vegans; and the Superheroes are those who take the plant-based diet to yet another level with Silverstone's macrobiotic-based plan. There's something for everyone in this cookbook that will introduce you to new foods, new recipes and a new lifestyle.
---
5

'It's All Good: Delicious, Easy Recipes That Will Make You Look Good and Feel Great' by Gwyneth Paltrow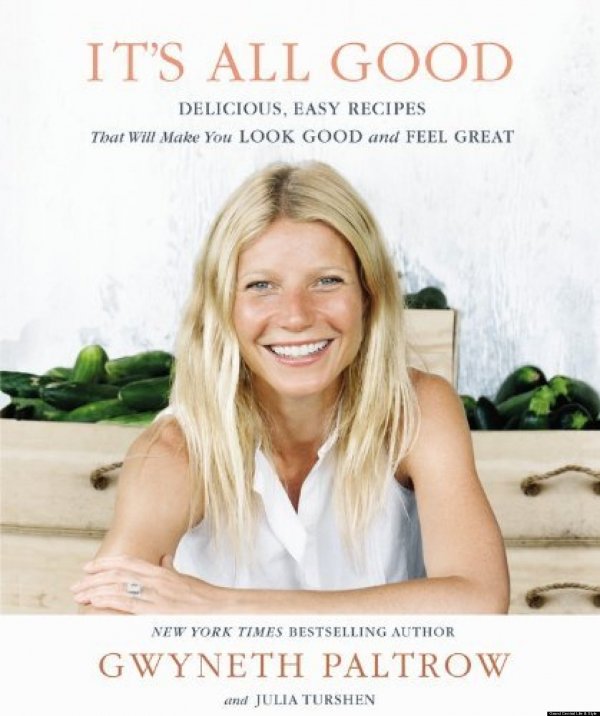 When you think of cookbooks by celebrities, Gwyneth Paltrow immediately comes to mind for me. Paltrow previously penned the book, 'My Father's Daughter: Delicious, Easy Recipes Celebrating Family & Togetherness' with chef Mario Batali so she's no stranger to cookbooks. Paltrow chronicles her journey of healing her mind and body through food and an elimination diet and provides over 150 delicious recipes that are, you guess it, all good.
---
6

'if It Makes You Healthy: More than 100 Delicious Recipes Inspired by the Seasons' by Sheryl Crow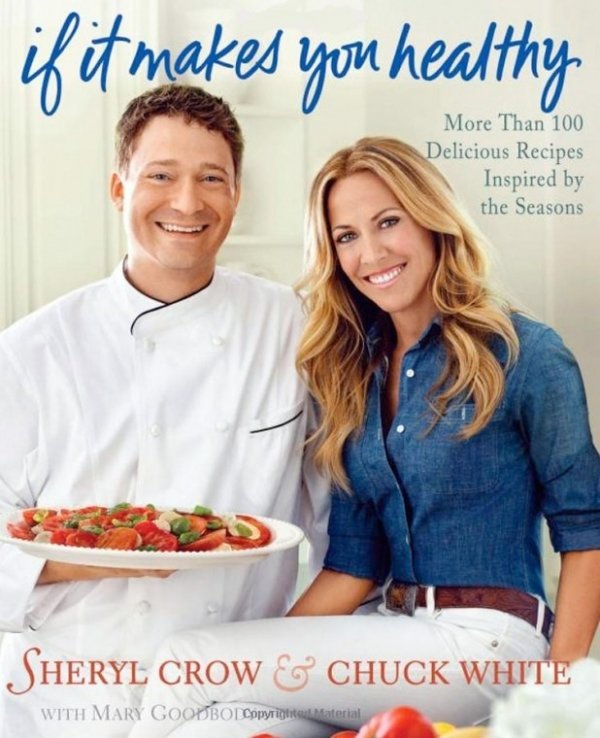 Want to know what a rock star eats? Sheryl Crow met chef Chuck White while she battling breast cancer and together created 'If It Makes You Healthy' which focuses on eating seasonal and locally grown foods that are healthy and delicious. People of all different lifestyles and eating preferences will enjoy the simple and nutritious recipes that anyone can make.
7

'the Skinnygirl Dish: Easy Recipes for Your Naturally Thin Life' by Bethenny Frankel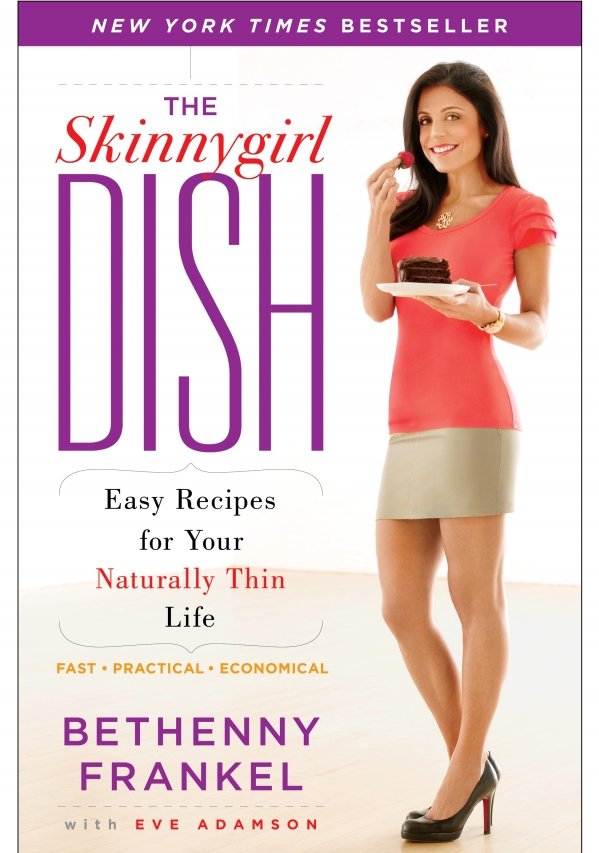 Reality TV star, talk show host, author and former natural foods chef Bethenny Frankel shares her personal philosophy, recipes, useful tips for special occasions and even tips on throwing your very own Skinnygirl party. This is a fun, easy read that helps you prepare to cook healthier meals that are flavorful and satisfying, but will still help you achieve your weight loss goals.
---
8

'the Tucci Cookbook' by Stanley Tucci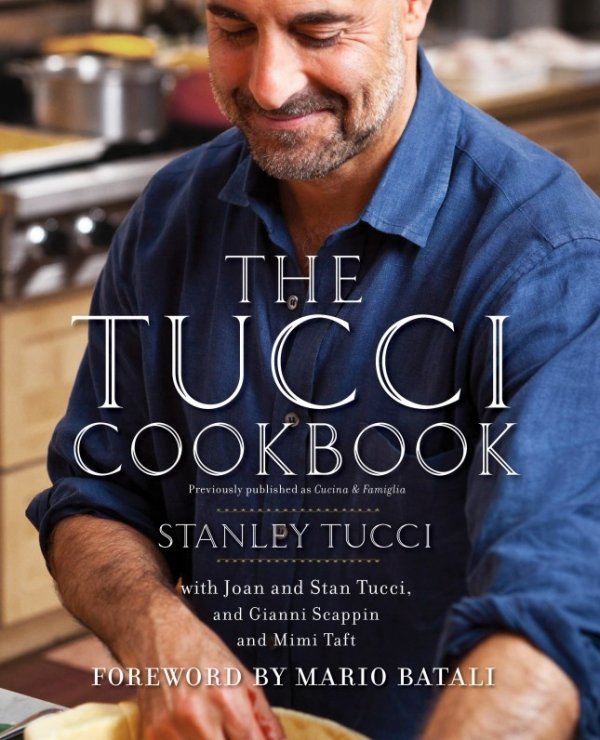 If you're a fan of foodie films, there's no doubt you've seen famed actor Stanley Tucci in Julie & Julia or Big Night. This celebrity cookbook features tons of tasty traditional Italian dishes ranging from salads, soups, pasta, meats and of course, dessert. Complete with wine pairings and entertaining stories, this cookbook is a must-have for Italian food lovers, new and old.
---
9

'Cooking with Coolio: 5 Star Meals at a 1 Star Price' by Coolio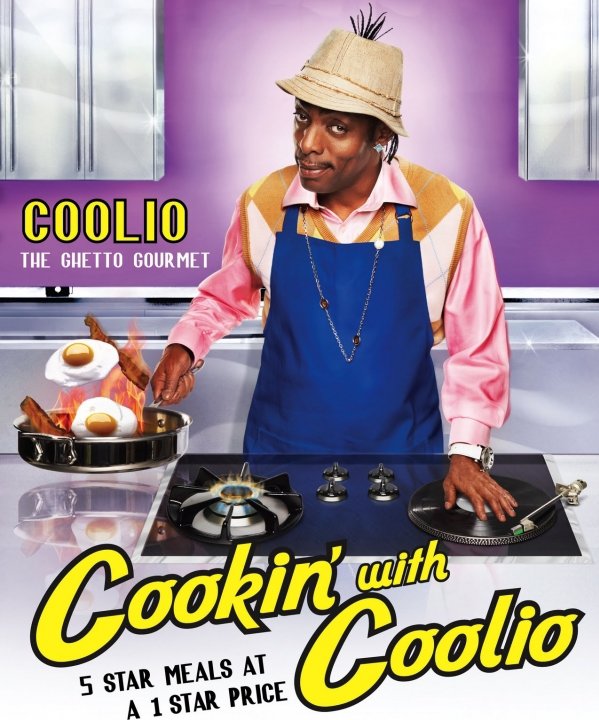 You can't live in the ganger's paradise without cooking and the self-proclaimed King of the Kitchen Pimps proves he can hold his own in the kitchen. Whether you're in the mood for salad or bacon rap'd scallops, you can find all the tasty recipes along with the 10 Cool-mandments of kitchen pimpery. This highly rated cookbook is entertaining, easy-to-follow and a fun read for anyone looking to get schooled in kitchen pimpery.
---
10

'Georgia Cooking in an Oklahoma Kitchen: Recipes from My Family to Yours' by Trisha Yearwood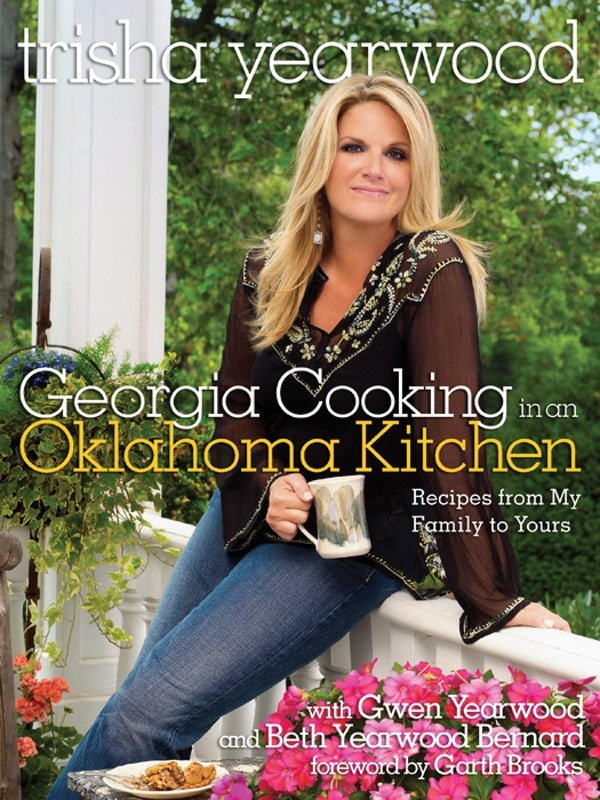 If you've ever seen Trisha's Southern Kitchen on the Food Network, you know that she knows her way around a kitchen just as well as the recording studio. Yearwood's cookbook is chock full of recipes, memories and gorgeous photos that's sure to please home cooks everywhere. Even if you're new to Southern cooking, you're sure to devour all of Yearwood's comforting yet contemporary dishes.
---
11

'Martha Stewart's Dinner at Home' by Martha Stewart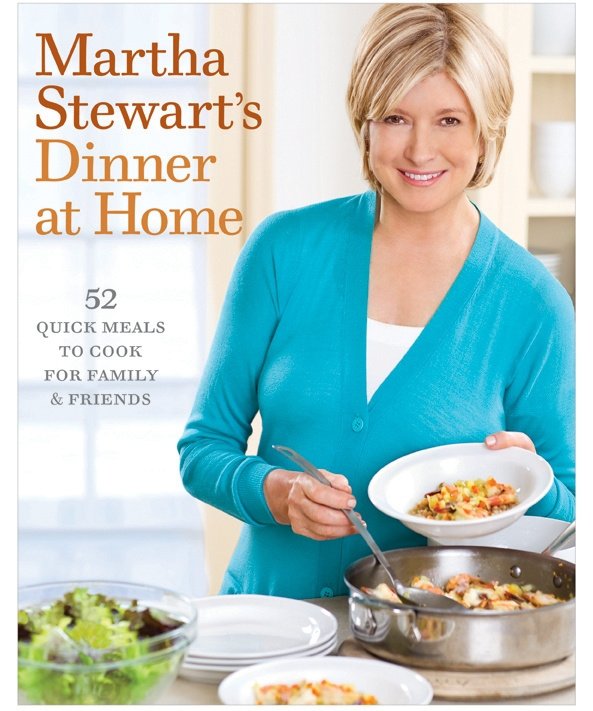 Last but certainly not least, I couldn't complete this list of cookbooks by celebrities without including Martha Stewart. Her cookbook features over 200 recipes and 52 menus for dinner that you can easily whip up for family and friends in under an hour. Home cooks of all levels of expertise will love and learn tips and shortcuts from the original domestic goddess.
There are lots of cookbooks by celebrities but I think these are the brightest of the bunch! You've got a great selection of vegan, Italian and Southern with a lot of fun mixed in. Any of these cookbooks would make a fine holiday gift for the cook in your life. Do you own any celebrity cookbooks?
---
Popular
Related
Recent