7 Lovely Books about Love ...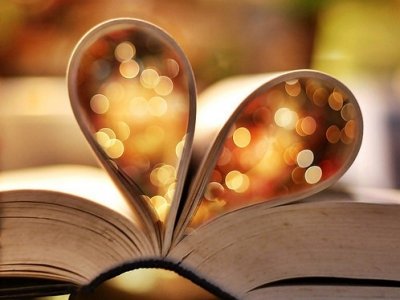 Who doesn't love to read books about love? Whether they're about being in love, being in "friend-love," or even simply the one that got away, everyone loves to read books about love. I personally love to read books about love, but I also think that these books in particular are great to keep on your coffee table. Most are easy to flip through, and they get conversations started when you have friends over. Whether you love to read about love, or are simply looking for some interesting books to add to your coffee table collection, there are more than a few books that should make their way into your Amazon shopping cart on this list.
1.

Other People's Love Letters

Buy here: amazon.com
I came across this book after spending too much time on Amazon one night and bought it instantly. It seems like an invasive premise, but upon reading the book you can't help but feel your heart ache and soar for these people you don't even know. If you love books about love, you must read this.
2.

Love Letters of Great Men

Buy here: amazon.com
Love Letters of Great Men, or as I like to call it, the book from the first Sex and the City movie, is a must-read, simply because it plays such a pivotal part in the first movie. Plus, who doesn't want to read George Bernard Shaw and Napoleon Bonaparte's love letters?
3.

Data, a Love Story

Buy here: amazon.com
Online dating is definitely the newest trend right now. If you didn't meet your partner online, you undoubtedly know someone who has. Rather than treating it as a taboo, why not embrace it? If you're of the group that embraces the romance of online dating, this book is for you. It's a memoir of how one woman found love on the Internet, the perfect story for someone looking for love online, or someone who's found love online.
4.

Dear Old Love

Buy here: amazon.com
Everyone has the "One that Got Away," and this book puts those feelings into words for everyone. Sure, you're reading other people's letters, but they become so personally sentimental that you are sure to fall in love with this book. Whether you're single or in a relationship, this book is a must-read.
5.

Missed Connections: Love, Lost and Found

Buy here: amazon.com
Can someone please confirm that I am not the only person who spends a little too much time reading the Missed Connections stories on Craigslist? They're just so enthralling! Hopefully I am not the only person who sometimes reads ads on Craigslist in my spare time, and if I am not, then this book is for you. The author doubles as illustrator and illustrates some of the most amazing Missed Connections on Craigslist. It's a quick read, so whether or not you love the Missed Connections section of Craigslist, you need to give this book a shot.
6.

What I Love about You

Buy here: amazon.com
While this isn't technically a book that you read, it's a personalized take on love stories. It's a fill-in-the-blank book for the person you love the most in life. Show the person you love how much you care by giving this to him as a Valentine's Day, birthday, Christmas, or even anytime gift. It sounds cheesy, but your significant other is sure to love it!
7.

I Think I Am in Friend-Love with You

Buy here: amazon.com
Aren't we all a little bit in friend-love with someone? Friends are cool that way. Whether you're in friend-love with someone, or just think it's a cool idea for a book, this book is not only a must-read, but also one that you should keep on your coffee table. I personally think it'd be a great conversation starter the next time you have company over!

What's your favorite book about love? Have you read any of these? I really loved reading "Other People's Love Letters," but I want to check out all of these!

{{#comments_count}} Show Commnents ({{comments_count}}) {{/comments_count}}