There is a variety of new and old reads for young adults. Everyone has different tastes of literature, but sometimes there's that one book that interests every reader. I've put together a list of 7 of my favorites that would fit the category of great reads for young adults that I think anyone can enjoy.
---
1

Perfect Chemistry by Simone Elkeles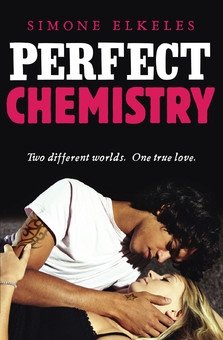 On iTunes at: itunes.apple.com
Perfect Chemistry is one of my all time favorite books, and it's definitely one of the great reads for young adults. In the book, the popular rich girl Brittany falls for the bad latino boy Alex. Alex makes a bet with his friends that he can attract Brittany. Despite their differences, they get closer and closer. Eventually, Alex's bet turns to so much more than he thought. The story is very passionate about not judging a book by it's cover. The author, Simone Elkeles breaks through stereotypes and racism to show that nothing can stop true love. There are 3 books in the series and I recommend reading them all. Once you pick up the first book, you wont be able to stop!
2

Leaving Paradise by Simone Elkeles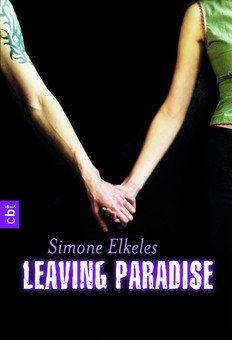 On iTunes at: itunes.apple.com
Leaving Paradise is another one of my top favorites. The main character Caleb left a party drunk one night and hit a girl named Maggie with his car. After a year of jail for Caleb and months of physical therapy for Maggie, they meet again. When they each let the other into their worlds, everything changes. Return To Paradise is the sequel, and I recommend reading that as well. The book is all about finding comfort in the most unexpected places.
---
3

Wake by Lisa McMann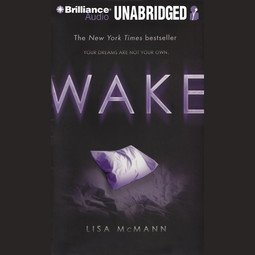 On iTunes at: itunes.apple.com
This book isn't like any other. It is the first book of three wonderfully written books. Wake is about a seventeen-year-old girl names Janie who can't fall asleep in public places without getting sucked into other people's dreams. No one believes her when she tries to explain herself. The ability she has is so unknown to her and out of her own control. These dreams start affecting her life and turn to nightmares and before she knows it, she's not just witnessing the dreams, she is participating in them. Wake is an extremely interesting book and not like any other book you'll ever read. I recommend the whole series, each book is so addicting.
---
4

The Fault in Our Stars by John Green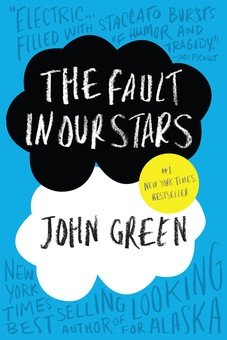 On iTunes at: itunes.apple.com
The Fault in our Stars was one of the few books that made me cry from the last 50 pages all the way to the end. The book is about a teen named Hazel living her last few months of life due to the terminal stage of cancer she is unfortunately in. When she meets a beautiful boy names Augustus, her whole final chapter of life changes. The book is full of mixed emotions and is great for all ages. The Fault in our Stars is an all around fantastic read and I highly recommend it.
---
5

Go Ask Alice by Anonymous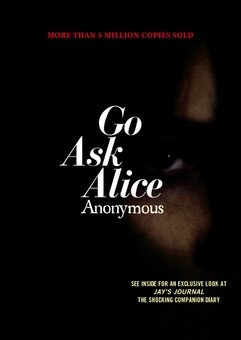 On iTunes at: itunes.apple.com
Go Ask Alice is a painfully honest book about the horrors of drug addiction. The book will give you a first-person look at a teenage girl's struggle with drugs. This real life account of drug addiction in teenagers will leave you speechless from beginning to end. It is an actual story of a hopeless girl on drugs trying to save herself. I read this book once in middle school and once again in high school. You'll get a lot out of reading this book, I definitely recommend it.
---
6

Living Dead Girl by Elizabeth Scott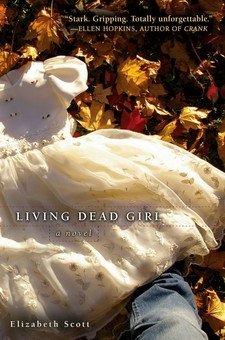 On iTunes at: itunes.apple.com
Living Dead Girl is about a ten-year-old girl named Alice who was kidnapped. Her kidnapper, Ray, changed her name, changed her look, and manipulated her beyond belief. He molds her into an object of his desires, physically and mentally. Five years later, Alice is unsure of her future. This book is very deep and complex, it will make you anxious page after page. It's a book that once you read, you'll never forget. This book will greatly affect you, I highly recommend it.
---
7

Kaydreaming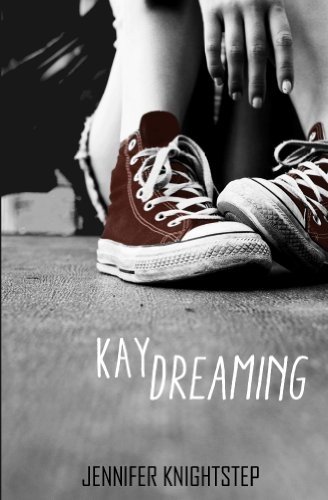 For Kindle and print at: amazon.com
What if you could see bad things before they happen to someone? Kay, the main character in Kaydreaming, has visions of people being hurt and injured, but she doesn't know how to help them, because she doesn't know who they are. She finally does find one of them, but she has a problem: how will she tell him how she recognizes him, without him thinking she's crazy?
---
8

Sold by Patricia Mccormick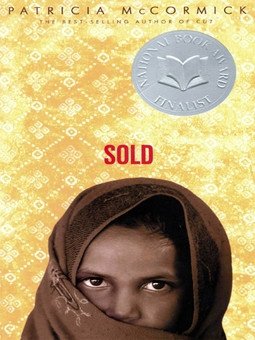 On iTunes at: itunes.apple.com
Ever since I heard about this book coming out I was interested in reading it. Like some things, I never got to it. However, when I heard Patricia McCormick was visiting my school a few months back, I felt obligated to read Sold. I don't regret it one bit. The book is about a thirteen-year-old girl from Nepal who thinks she is going into the city to work as a maid but instead is sold into prostitution. This is a very powerful novel full of facts that will make your jaw drop. Everything in the book is unimaginable as it is real. I highly recommend reading this book.
These are just a few of my favorite reads for young adults. Each of these books are great in their own special way and if you get the chance to, read them all! Have you read any of these books? What did you think of them? Do you know any good books to recommend?
---
Comments
Popular
Related
Recent