9 Erotic Novels That Will Make You Blush 50 Shades of Pink ...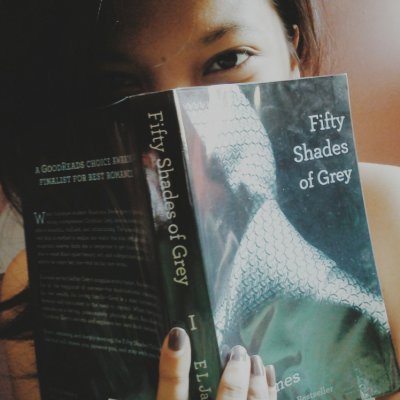 What should be on your nightstand now you've finished the 50 Shades of Grey trilogy? If you've developed a taste for erotic fiction there are some awesome books to dive into for some steam and passion.
1.

Bared to You by Sylvia Day
Sylvia Day's novel (and sequel Reflected In You) found itself, just like Fifty Shades Of Grey, on the top of New York Times bestseller list. It is the intimate and powerful story of Eva and Gideon, two former abuse sufferers who find passion and love together for the first time.
Buy at amazon.com
2.

Sweet Addiction by Maya Banks
Sweet Addiction shares familiar themes to Fifty Shades but explores human emotion and relationships in much more deep and developed way. The main character, Ren, goes on a journey of sexual self discovery that sees her losing a hard but loving relationship and eventually becoming a submissive to a man who offers her everything but true love.
Buy at amazon.com
3.

House of Holes by Nicholson Baker
House Of Holes, written by Nicholson Baker, is a 2011 novel that explores the titillating and explicit sexual encounters that take place at an adult resort designed for people to live out their biggest and most eyebrow raising fantasies. You'll need a dictionary for this one with the plethora of sex acts on show!
Buy at amazon.com
4.

The Crescendo Collection by Leah Brooke
Leah Brooke takes the Mr. Grey type character to new extremes in her Crescendo collection, giving the reader not one but two dominant male characters. Steve Vanguard and Nick Morietti are both lovers and dominators to Julianna Lovette in this novel series. Go on a sexual adventure that also incorporates mystery and revenge.
Buy at amazon.com
5.

The Sexual Life of Catherine M. by Catherine Millet
Catherine Millet has certainly had a sex life that is worth writing about, and that is exactly what she has done in this titillating memoir. Translated from French, the book follows Catherine from orgies to peep shows and no detail is spared as we read all about her sexual encounters. A tantalizing but also reflective read.
Buy at amazon.com
6.

The Claiming of Sleeping Beauty by a.N. Roquelaure
Published under a pseudonym (but it's actually Anne Rice), The Claiming Of Sleeping Beauty is an extremely sexual take on the classic fairy tale by Charles Perrault. Rather than waking the princess with a kiss, Prince Charming introduces the beauty in to a much more adult world of satisfaction and, yep you guessed it, a submissive relationship is born!
Buy at amazon.com
7.

Simply Sexual by Kate Pearce
Kate Pearce's sweeping historical novel is a tale of sexual exploration and lust at the hands of Lord Valentin Sokorvsky, a man who spent years of his life as a sex slave in a brothel and indulges in graphic encounters with both men and women. His life changes, however, when he meets Sara. Can he change his out of control erotic ways?
Buy at amazon.com
8.

Natural Law by Joey W. Hill
Natural Law is a complete reversal of the male dominant relationships we are so used to and tells the story of macho cop Mac who enters in a relationship with the assertive and strong Mistress Violet, opening him up to a whole new world of male submission that is filled with titillation and excitement.
Buy at amazon.com
9.

Gabriel's Woman by Robin Schone
Another sexy historical romance novel, this time focusing on a woman called Victoria who decides to auction off her virginity. A brothel owner named Gabriel wins the auction, but he has a deep and dark past and the novel explores both their sexual encounters and his personal road to recovery. A really interesting read.
Buy at amazon.com
Which are you going to read? Do you have any recommendations of your own to share?
{{#comments_count}} Show Commnents ({{comments_count}}) {{/comments_count}}