7 of the Best Poets of All Time ...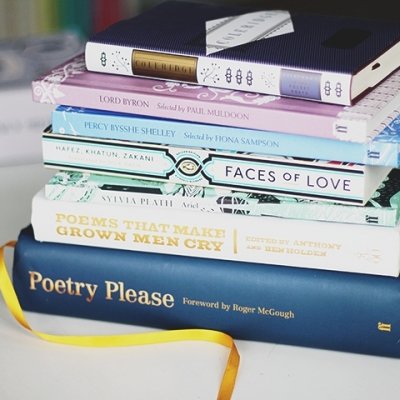 The poets in this list are chosen to indulge my selfish, personal interest to share my love and admiration of the works of these artists. Their masterpieces are food for the soul and sometimes, the answers to tired, weary hearts. Here are, to me, seven of the best poets of all time:
This Chilean poet, whose real name is Ricardo Eliecer Neftali Reyes Basoalto, was awarded the 1971 Nobel Prize for Literature. His "Veinte poemas de amor y una canción desesperada" (Twenty Love Poems and a Song of Despair) is enough to tell you why this man was bestowed with such honor. He wrote about sexuality, home, war. His poem entitled "I'm Explaining a Few Things" is a painful description of the Spanish Civil War.
She took her life at the age of 30 but not without leaving the world with poems that talk about despair and loneliness. I am not glorifying suicide here but reading about the writer behind "The Bell Jar" and the Pulitzer-prize winning "Collected Poems" made me think about the energy that she summoned to get up from bed to write these poems. That surely is something.
Here is another woman writer who seldom wrote titles to her poems. I first read Dickinson in grade school and as you might have guessed, she was a difficult to read especially with her use of long dashes. Her writings are hard to digest especially as she wrote about immortality and death. My favorite is "Why do I love" You, Sir? The last stanza says: The Sunrise—Sire—compelleth Me—/ Because He's Sunrise—and I see—/ Therefore—Then—/ I love Thee—.
In high school, we were expected to memorize poems and recite them in class. In one of those "sessions", I picked Edward Estlin (E.E.) Cummings' "I Carry Your Heart With Me" because of the use of very few words (only three stanzas) in expressing love. I became a such a big fan of E.E. Cummings that I dreamed about enrolling in Harvard one day and getting a Master's degree in English and Classical Studies like he did.
"Phenomenal Woman" will always be my favorite in Maya's long list of poems. Her death last year precipitated a tearful goodbye to a woman who have empowered many women to stand up for themselves and be proud of who they are. She made this possible with her poems. Who wouldn't be inspired when they read this: I walk into a room/ Just as cool as you please, / And to a man,/ The fellows stand or/ Fall down on their knees. / Then they swarm around me,/ A hive of honey bees…
I first "met" Shel Silverstein because of "The Giving Tree". I did not know then that he wrote poems too. If anyone wants to expose their children to poetry, Shel Silverstein's works are good material. I recently skimmed through a copy of "Where the Sidewalk Ends". The poems are accompanied by drawings and so it's not at all about texts/words and would help children appreciate poems. Two things about Shel Silverstein that I love (the same thing with Eric Carle!): he wrote and he drew!
A journalist and a poet. What a combination! "O Captain! My Captain!" was a famous piece that most kids in my high school used in declamation contests. I researched the author, learned that it's Walt Whitman and looked for other poems written by him. I was pretty sure that there was more to the writer than the poem about the captain. I discovered "Songs of Myself" from his poetry collection, Leaves of Grass, and have been a fan since then.
Who's your favorite poet?
{{#comments_count}} Show Commnents ({{comments_count}}) {{/comments_count}}