10 Books to Inspire You ...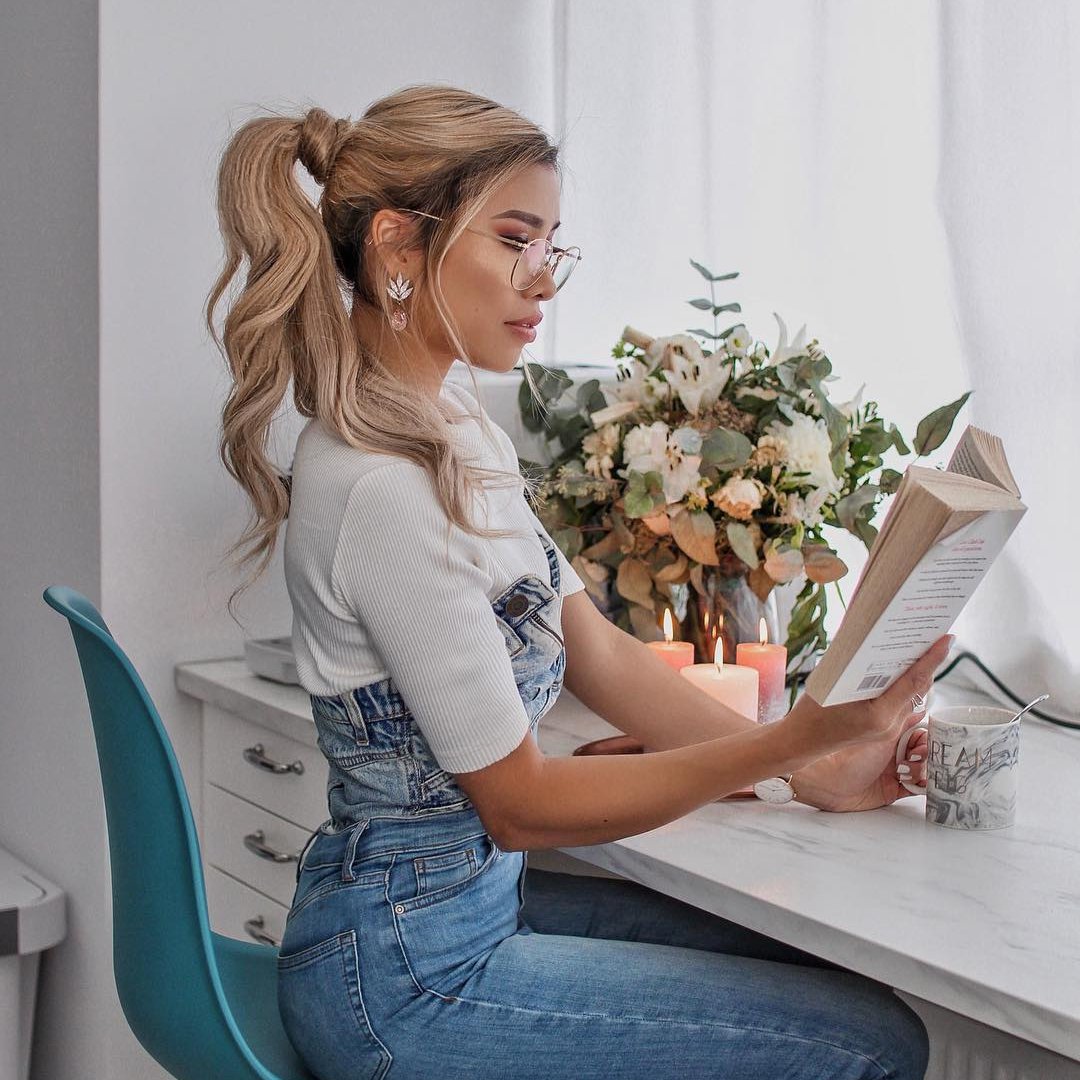 Books are a wonderful tool in anyone's life. They help you to cope with difficult times, and inspire you to achieve your dreams. Whether your taste runs to fiction or non-fiction, there are countless books to inspire you in all sorts of ways. Here are just 10 inspiring books to start with.
1.

The Alchemist (Paulo Coelho)
The Alchemist is a beloved book for many, and speaks to so many people that it has become one of the bestsellers of all time. It's a beautiful story about a shepherd boy who travels to Egypt after dreaming of finding treasure at the Pyramids. Like many inspirational books, it's an allegory about pursuing your dreams and finding fulfilment.
amazon.com
2.

I Am Malala (Malala Yousafzai)
How can anyone not be inspired by the youngest person ever to receive the Nobel Peace Prize? We take so much for granted in Western countries, including the right to an education, but Malala was shot by the Taliban for the 'crime' of being a girl and wanting to go to school. This amazing young woman, still in her teens, has dedicated herself to the cause of education for girls.
amazon.com
3.

Attitude is Everything (Vicky Hitzges)
How true that is! If you believe in yourself, you can do pretty much anything you put your mind to. Having the right attitude towards life also helps you enjoy it much more and cope with the challenges when they occur. So a book like this will show you how to adopt a positive attitude that will enhance your life and help you feel more upbeat.
amazon.com
4.

The Perks of Being a Wallflower (Stephen Chbosky)
Adolescence is a difficult experience, and you often feel that you're the only person going through a tough time. So if you're finding high school a challenge you'll empathise with the protagonist of this book as he tries to understand and cope with his experiences.
amazon.com
5.

The Book Thief (Markus Zusak)
Books are a wonderful source of comfort and inspiration and escaping into the world of fiction has given many readers the ability to cope with the difficulties they are experiencing in their lives. It's no surprise that a story this inspirational has been turned into a movie. The Book Thief is about a young girl in wartime Munich who finds for herself the support that books can offer.
amazon.com
6.

The Little Prince (Antoine De Saint-Exupéry)
This sweet story has been adored for decades, and for good reason. It can be read on different levels; what seems to be a simple story aimed at children also has lessons for an adult audience. A stranded pilot meets a little prince from an alien world; as with many deceptively simple books, there is more than meets the eye to this tale.
amazon.com
7.

Be Your Own Life Coach (Fiona Harrold)
Here's a book I have on my own shelf, and I recommend it highly. Many self-help books are too fanciful to appeal to those readers who prefer a more straightforward method, but Fiona Harrold's style is approachable and one that we can all work with. She guides you towards achieving the life you desire for yourself, and being the person you really want to be.
amazon.com
8.

I Know Why the Caged Bird Sings (Maya Angelou)
Maya Angelou is an extraordinary woman who has led an extraordinary life. This memoir is just the first in a series detailing her experiences, starting with her childhood in a poor part of segregated America. It was not an easy childhood, as you'll find out if you read this harrowing book, yet it shows how one can overcome bad experiences and triumph.
amazon.com
9.

The Diving Bell and the Butterfly (Jean-Pierre Bauby)
It's hard enough to write a book; now imagine writing one if you were paralysed and unable to move or speak. This is what happened to Jean-Pierre Bauby, and he turned this dreadful, life-changing experience into a best-selling book (which was later turned into a film). He dictated the entire book by blinking, a remarkable achievement.
amazon.com
10.

Letters to a Young Poet (Rainer Maria Wilke)
Turn to Letters to a Young Poet if you're looking for writing that really understands the human heart and mind. Poets are sensitive people, and Rainer Maria Wilke was often asked for advice by readers of his work. Here he offers sympathetic insights into life to the people who turned to him. Over 100 years after the letters were written, they still have lessons to teach us.
amazon.com
So find inspiration for yourself in these books. Some are straightforward, others have sage advice and life lessons hidden within the pages. It's all there for you to find; just look for it! You'll learn so much about yourself and the world when you read inspiring books like these.
{{#comments_count}} Show Commnents ({{comments_count}}) {{/comments_count}}