From time to time, when I feel a little bit down, I like to read some amazing self-help books to get me back on my feet as soon as possible. Of course, there are a lot of these kinds of books that are a sham, but you mustn't lose hope if you've read some of those lousy books because still, there are a lot of amazing self-help books out there that are definitely worth your time. I like self-help books because with their help I managed to increase my self-esteem and I can say that now I'm not so much that quiet little shy girl I used to be in high school and college. I hope you will find very useful the books from my list and that you'll enjoy reading them!
---
1

Sherry Argov – Why Men Marry Bitches: a Woman's Guide to Winning Her Man's Heart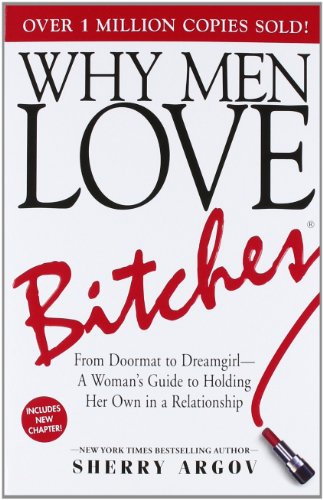 On Amazon at: amazon.com
I could definitely say that this is one of the most amazing self-help books I've ever read! You don't need to feel offended by the title, because in this context a "bitch" represents a woman who exudes confidence and who doesn't feel the need to change the way she is in order to please men. It's such a very easy and fun book to read! This book really helped me realize the mistakes I often made in my prior relationships and gave me the courage to be myself in any circumstance. I highly recommend it!
2

Eckhart Tolle – the Power of Now: a Guide to Spiritual Enlightenment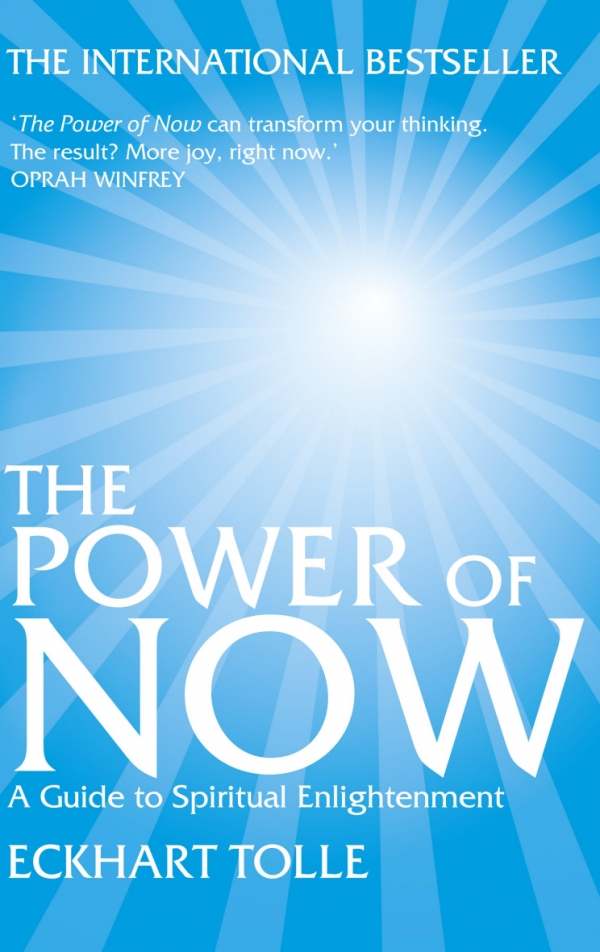 On iTunes at: itunes.apple.com
Oh, how I absolutely love this simply amazing book! It sends such a simple, yet important message: by living in the present you will find the wonderful path to happiness and enlightenment. This book is kind of controversial and I was surprised to find out how many people really hated it but I had to see for myself if all that hatred was justified. By reading it, I only realized how important it's the present moment and I could say I really enjoyed it, despite what anyone might say.
---
3

Dale Carnegie – How to Win Friends and Influence People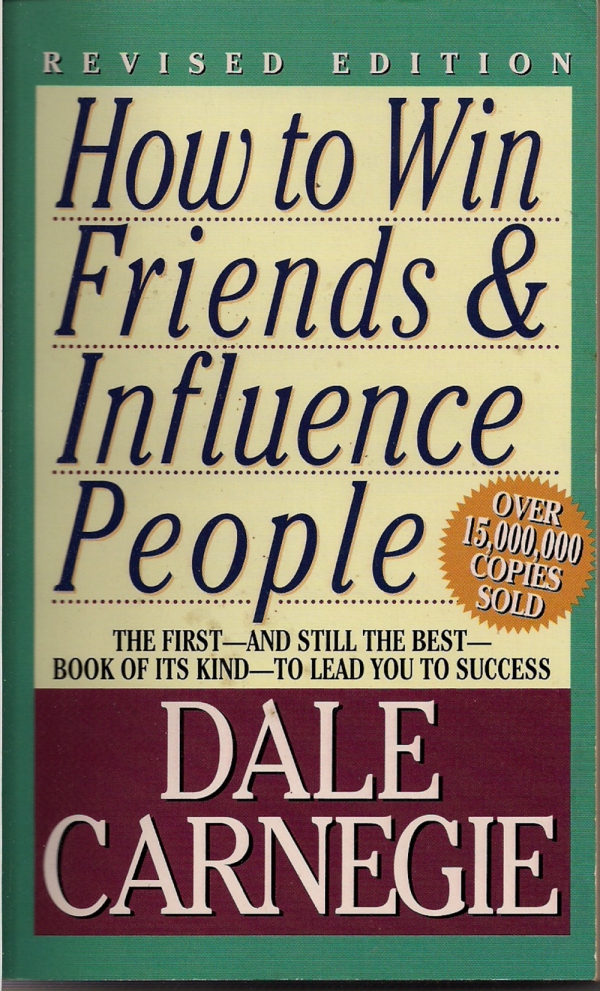 On iTunes at: itunes.apple.com
This is such an incredible book! I bet you wouldn't believe me if I tell you it was published in 1936 (wow!). It's pretty much timeless! I absolutely love this quote: "Any fool can criticize, condemn, and complain — and most fools do. But it takes character and self-control to be understanding and forgiving. A great man shows his greatness…by the way he treats little men." So, if you're looking for a book that will help you understand other people's behavior and improve yours, then this is definitely a must-read.
---
4

Richard Carlson – Don't Sweat the Small Stuff ... and It's All Small Stuff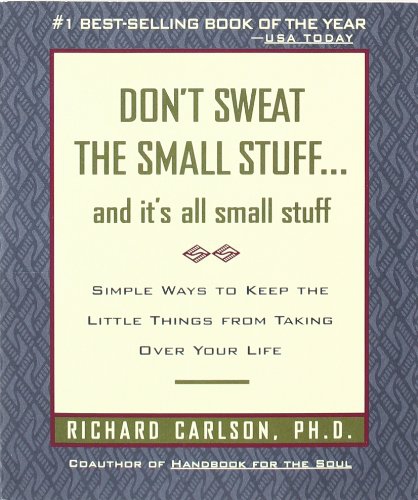 On Amazon at: amazon.com
This amazing book, just like the full title says, offers you simple ways to keep the little things from taking over your life, more precisely it suggests 100 ways to change the way you think or the way you deal with everyday stress. I found it to be very helpful, especially because I always try to control everything and this book really helped me understand that you should accept certain things just the way they are 'cause sometimes doing nothing is the best choice you could make. It definitely offers you an interesting new perspective on life.
---
5

Susan Jeffers – Feel the Fear and do It Anyway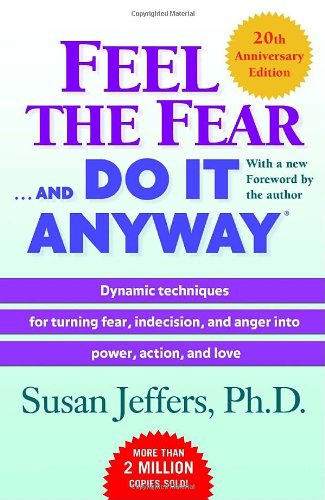 On Amazon at: amazon.com
This book was such a real help for me! It contains some concrete techniques to turn passivity into assertiveness; more specifically, it teaches you how to stop all that negative thinking patterns and of course, how to reeducate your mind to think in a more positive manner. I actually fell in love with this book! I didn't expect it to be so useful and full of practical advice. You definitely shouldn't miss this one!
6

David Burns – Feeling Good: the New Mood Therapy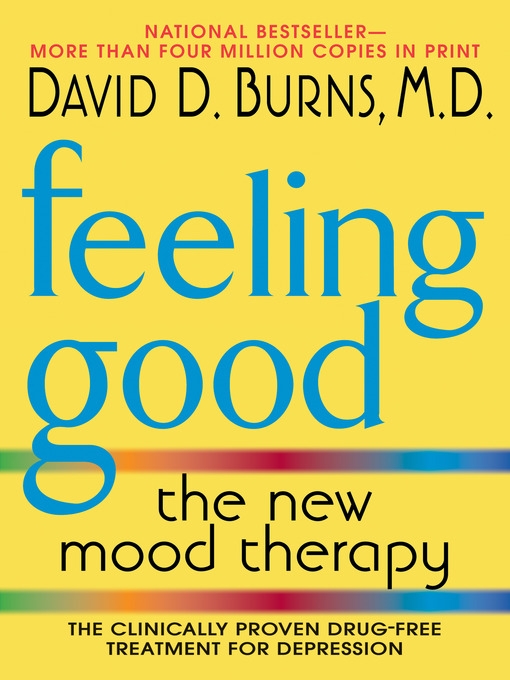 On iTunes at: itunes.apple.com
This book really helped me a lot! It shows you how different problems like anxiety, depression, guilt, procrastination, low self-esteem can be cured with the help of cognitive therapy and without drugs. It teaches you how to change the way you're thinking in order to see everything in bright colors again and I could even say that it may change your perspective on things. It's really a great book to read and even re-read!
---
7

John Gray – Men Are from Mars, Women Are from Venus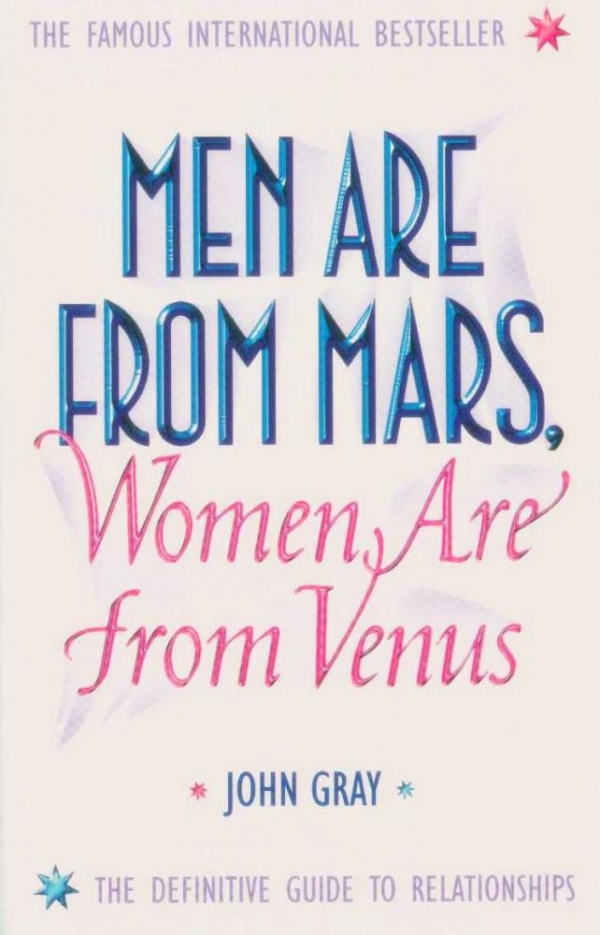 On iTunes at: itunes.apple.com
Oh, this is such a fun book to read! It definitely offers you a new perspective on relationships and it contains a lot of suggestions on how to improve your communication style and how to understand better the emotional needs of your partner. I really, really liked this particular quote, 'cause I find it to be so relevant: "It is a mistake to expect a man to always be in touch with his loving feelings just as it is a mistake to expect a woman's feelings to always be rational and logical." A lot of people said that this book can be somehow sexist and that it promotes certain stereotypes but I must confess that I quite enjoyed reading it so that's why I decided to add it to this list.
So, there you go, 7 of the most amazing self-help books I've read that have really helped me a lot. I'm sure that there are a lot of other wonderful self-help books that I'm not aware of so this is where I need your help. What other great self-help books would you recommend me?
---
Comments
Popular
Related
Recent