7 Websites to Buy Super Cheap Books You'll Love ...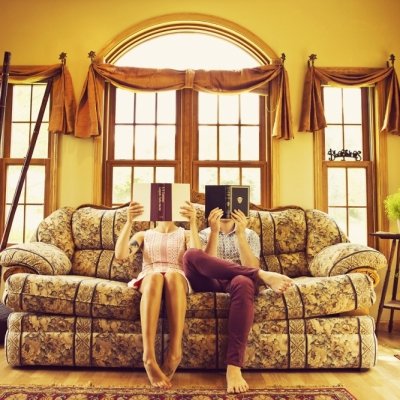 Reading is a blast, but paying too much for a book is never fun. That's why you should check out websites that you know will give you a good deal. That way, you don't have to feel bad about splurging on a dozen books, because you can buy as many as you want and still have cash in your bank account. Here are some of the best websites to buy cheap books that you'll fall in love with:
1.

Paperback Swap

Do you have a ton of books laying around the house that you've already read and don't really need to keep anymore? Well, paperbackswap.com is perfect for you! The site allows you to find books that you're interested in reading and swapping your own books in order to get them. That way, you won't even have to pay to read something new! Of course, the site also has cheap books that you can pay for if you don't have anything to swap.
2.

Thrift Books

The books on thriftbooks.com are much cheaper than the books you'll usually find. They have some great stuff that you should check out, so make sure that you browse the website. You'll never know when you'll find something that will interest you, so keep those pretty eyes open.
3.

Book Mooch

Here's another website that allows you to swap your old books for other books. It's called bookmooch.com. The more books you send away, the more points you'll receive. And the more points you have, the more books you can order for yourself.
4.

Half Price Books

Hpb.com is a website that will allow you to sell your books to them. So if you're looking for some extra cash and want to give away your old books, this website will do just that. If you're looking to shop and not sell, then there's a store locator that will tell you if there are any shops near your location. It's easy to navigate, so you won't have to stress out.
5.

Barnes and Noble

When all else fails, go to barnesandnoble.com. You already know that it's a store you can trust, so you won't have to worry about getting ripped off. While there are some expensive books on the site, there's a section that shows you half priced books, so you can browse through them.
6.

Big Words

Bigwords.com is perfect for any college students out there. It'll help you get the cheapest books for all of your classes. You already know just how pricey those textbooks can be, so you need all the help that you can get. This website will make sure that you don't get ripped off in any way.
7.

Book Finder 4 U

Want a specific book, but want to get the cheapest one available? Well, then you should head on over to bookfinder4u.com. All you have to do is type in the name of the book that you want and the site will give you locations where you can buy the book and how expensive it is there. It's incredibly convenient!

You don't want to stop reading, because books are too expensive. You can always find places where you'll get good deals--or you could just settle for going to the library. Where do you usually buy super cheap books?

{{#comments_count}} Show Commnents ({{comments_count}}) {{/comments_count}}