9 Websites for Free Audio Books ...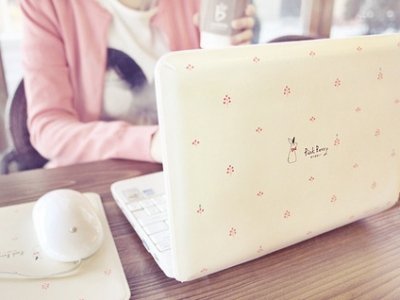 Do you like listening to a good story on the go and are in need of a few good websites for free audio books? An audio book collection is a great way to have a story at the ready whenever the mood strikes. While I still believe that nothing beats the feel of a paperback, I cannot deny that a cache of audio books is much easier to carry in your pocket. I'm always on the hunt for really great deals on books in their various forms. And, of course, after I find them and try them, I must share them with you! If you need a few suggestions then check out our list of nine websites for free audio books.
1.

Gutenberg.org

What better way to start our list of websites for free audio books than with the site credited with bringing e-books to a mass audience: Project Gutenberg. You may already know that gutenberg.org offers free e-books, but did you know that it also offers free audio books? Yep, sure does. Audio books are divided into two categories: human read and computer generated. The choice is yours but I prefer the human read option. Stream the audio book directly or download the files for later. Audio files range in size and type.
2.

Audio Books for Free

The Audio Books For Free site at AudioBooksForFree.com has three main tabs, letting you choose between fiction, non-fiction, and children. The teal and grey site is clean, well-organized, and easy to navigate. The design is simple and the pages load quickly. The site has helpful filters such as language, play time, strong language, and adult content. Sound files are only available in MP3 format. This file type is compatible with a variety of mobile devices.
3.

Librivox.org

Librivox has a large inventory of audio books available in languages from English to Yiddish. Browse by author, title, genre, or language or use search titles. Download the entire MP3 file or subscribe to the Librivox iTunes Podcast channel. There are a couple drawbacks: a single title may have several different upload entries or several different readers in the same file. Nevertheless, it certainly makes the story more interesting.
4.

Lit2Go

The Lit2Go website, available at etc.usf.edu/lit2go, is nicely organized and easy to navigate. Browse authors, titles, genres, collections or...readability! Yep, you read that right. Pretty awesome, isn't it? Collections include The Books of Oz, Monstrous Creatures, and Proto-Feminist Literature. Lit2Go offers MP3 format, .pdf transcripts, story descriptions, word count, and original artwork for every title. There is also a Lit2Go iTunes Podcast channel.
5.

Podiobooks

Podiobooks.com is an awesome site! It has a large variety of titles – not just the classics. The website is divided into three main sections: Featured, Top Rated, and Latest. Podiobooks' specialty is "audio books in serialized form" - bite-sized files that you listen to at your convenience, similar to the size of a podcast. Stream or download the MP3 from the website or subscribe to the Podiobooks Apple iTunes Podcast channel.
6.

Free Classic Audio Books

Talk about straightforward site design. FreeClassicAudioBooks.com cuts out the fluff to bring you two things: title and download link to either MP3 or M4B format. While the website design is not at all fancy, it is pretty easy to navigate. Books are listed alphabetically. And, like the title suggests, FreeClassicAudioBooks.com offers only the classics.
7.

Books Should Be Free

First off, it has a top 100 section! Love that. Browse by genre or top books, or search by keywords. BooksShouldBeFree.com has a helpful five star rating system and listener reviews. Stream or download one of many titles in either MP3 or M4B format. BooksShouldBeFree.com has an iTunes Podcast channel. This site also provides outside links to the free e-book whenever possible.
8.

Storynory

StoryNory.com is a very cool site that I wish had been around when my children were little. This site focuses on children's books and offers lots of them. There are several categories such as original stories, fairy tales, classic, educational, and junior. Each book page has a story description, transcript, and brief bio about the audio book reader. One story is published every week. Stream from the site, download the MP3, or subscribe to the iTunes Podcast.
9.

Your Local Public Library

This list would not be complete without a nod to our fantastic public library system. Many libraries offer online content. Some of that content includes an increasing number of audio books. If you have a public library in your area and a library card, check it out. You are bound to find an audio book or two to your liking, from the standard classics to current popular titles, in a variety of downloadable formats! Just remember that free audio books from the library usually work the same as checking out a library book: there is a return date, it just works a little different.

There are lots of sites that offer free audio books. Many of these sites offer the same classic stories but not all are read the same way. This is just a small sampling of what's out there. We hope one of these sites works for you. Do you have a favorite website for free audio books? Please, share with us!

{{#comments_count}} Show Commnents ({{comments_count}}) {{/comments_count}}