The Best Vampire Books to Sink Your Teeth into ...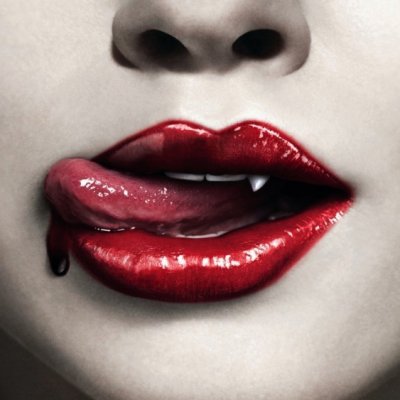 Vampires have always been my favorite horror/supernatural genre. From the classic Hammer movies starring Christopher Lee (the greatest Dracula ever!) to the books of Anne Rice, there are blood-sucking adventures galore – stories to really sink your teeth into.
1.

Dracula by Bram Stoker
Of course, top of any list should be Bram Stoker's Dracula, the novel that laid down the foundations and rules for thousands of vampire novels in the future.
Buy at: amazon.com
2.

The Historian by Elizabeth Kostova
An engrossing novel about a character's passion filled search for the 'real Dracula'. Full of historical intrigue and captivating narrative.
Buy at: amazon.com
3.

Salem's Lot by Stephen King
The 'King' of literary horror throws his two cents in to the vampire genre with this gripping novel full of frights!
Buy at: amazon.com
4.

Thirsty by M.T. Anderson
A great vampire-themed read that, whilst being categorized as young adult fiction, definitely has appeal for adults as well.
Buy at: amazon.com
5.

The Passage Trilogy by Justin Cronin
A set of vampire novels that you can really invest in over a course of months, or even weeks if you are an avid reader!
Buy at: amazon.com
6.

Anita Blake, Vampire Hunter by Laurell K. Hamilton
Going from a cult favorite to a firm best seller, the Anita Blake series is perfect for any Buffy The Vampire Slayer fans out there!
Buy at: amazon.com
7.

The Vampire Diaries by L. J. Smith
If you are a fan of the hit TV show, then what better way to indulge your vampire fandom than by reading the original books?
Buy at: amazon.com
8.

Black Dagger Brotherhood Series by J. R. Ward
If you are also a Fifty Shades Of Grey fan, then this sexy, steamy series will quench two of your thirsts all at once!
Buy at: amazon.com
9.

Dark-Hunter Series by Sherrilyn Kenyon
If you like your vampire story lines to be filled with steaming chemistry and the feeling of forbidden romance, then the Dark-Hunter series should be your next stop!
Buy at: amazon.com
10.

Undead Series by MaryJanice Davidson
The Undead series is the perfect choice for a lighter, more refreshing and funny read. Vampires don't always have to be super serious!
Buy at: amazon.com
11.

Vampire Academy Series by Richelle Mead
This is another series that would be perfect for Buffy The Vampire Slayer fans. It's full of snarky teens and set in a vampire boarding school!
Buy at: amazon.com
12.

Twilight Saga by Stephanie Meyer
I'm sure you've all seen the movies, but head for the series of novels for an even deeper look in to the lives and loves of Bella, Edward and Jacob.
Buy at: amazon.com
13.

The Strain Trilogy by Guillermo Del Toro and Chuck Hogan
If gore is what you are looking for, then look no further than this trilogy, a literary rival to the gruesome Saw movies!
Buy at: amazon.com
14.

Sookie Stackhouse Series by Charlaine Harris
A great series that mixes a strong female lead with just the right amount of romance, plus a great vampire storyline!
Buy at: amazon.com
15.

The Vampire Chronicles by Anne Rice
An absolute classic series of the genre, with Anne Rice being one of the most respected vampire writers out there.
Buy at: amazon.com
16.

Evernight Series by Claudia Gray
A sweeping and indulgent series about a woman who is torn between the love of two gorgeous vampires. Guilty pleasures ahoy!
Buy at: amazon.com
17.

Circle Trilogy by Nora Roberts
A great long running vampire-themed series that boasts one of the best and baddest vampire villains in the genre!
Buy at: amazon.com
18.

Night Huntress Series by Jeaniene Frost
A really fun set of vampire-themed novels that contains one of the most fun partnerships out there. Think Mulder and Scully if they had been fighting vampires instead of aliens!
Buy at: amazon.com
19.

Interview with the Vampire by Anne Rice
Anne Rice gets a well-deserved second mention on this list for Interview With A Vampire, a captivating and engrossing novel that made an equally brilliant film starring Tom Cruise and Brad Pitt!
Buy at: amazon.com
I'd love to hear your recommendations. Please tell us about more great vampire books.
{{#comments_count}} Show Commnents ({{comments_count}}) {{/comments_count}}