Bookshelves make any space warm and inviting and if you add the element of fun and quirkiness to your bookshelves, you've got yourself a winner. Not only do bookshelves add the element of design to your house, they can also be the focal point of your room. So choose wisely and choose creatively. Read on to see the 9 quirky and fun bookshelves that can change your entire house.
---
1

Reclaimed Pipe and Wood Shelf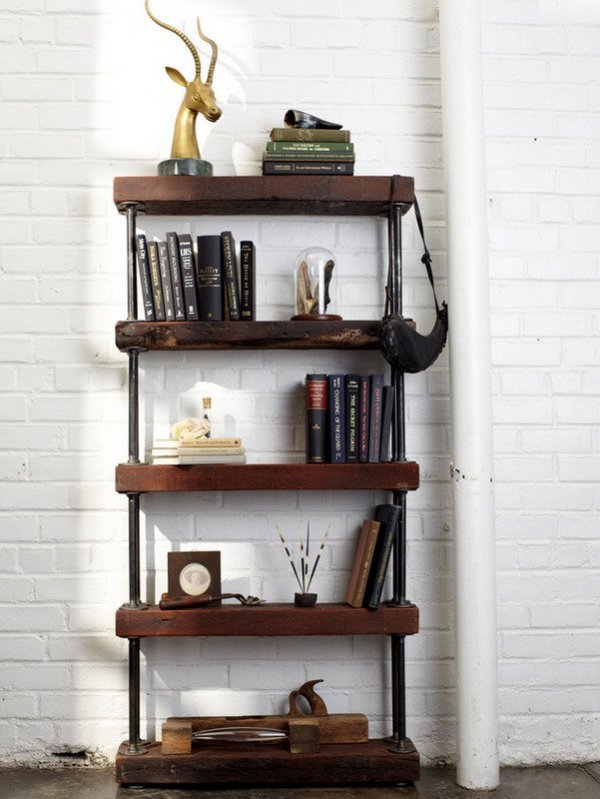 Simple and different, you can make this bookshelf at home using some sturdy pipe (that you can paint whatever color you'd like) and a plank of wood. You can have as many of these quirky bookshelves as you'd like around the house without it being too expensive either!
---
2

The Wheel Bookshelf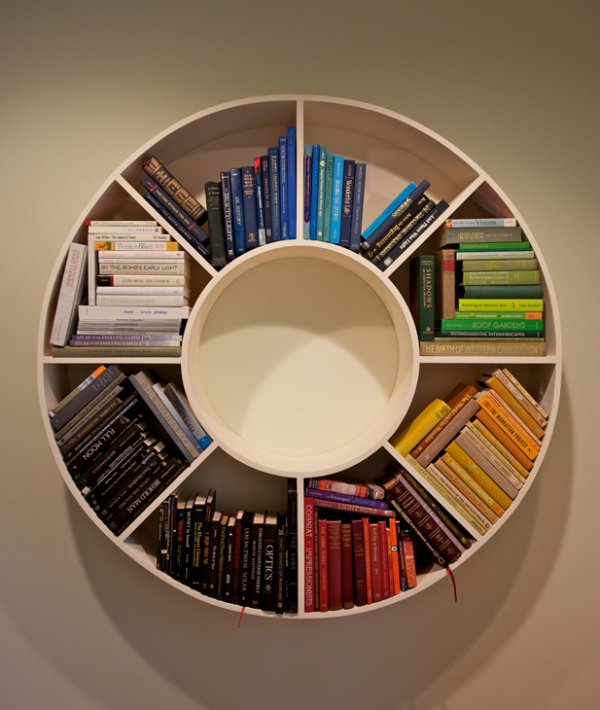 This bookshelf is as quirky as it gets because you really don't expect a bookshelf to be in the shape of a circle right?. This bookshelf is guaranteed to get second and even third looks from anyone who sees it and you can have fun stacking your books by color or author or even genre!
3

Diamond Bookshelf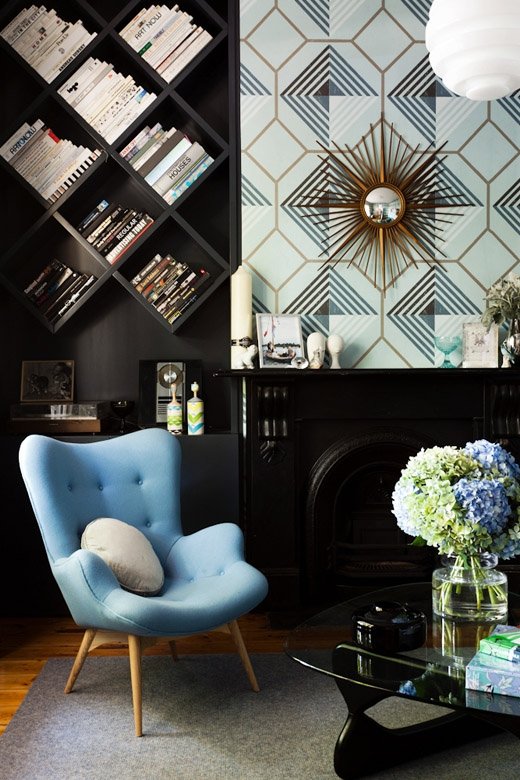 Diamond is such a pretty shape right? A unique take on a regular bookshelf, the beauty of this bookshelf lies in the orientation. Simply by mounting it in a specific direction, you have charming diamond shaped cubby holes for your books. One of these in your living room and you add so much elegant design to the space.
---
4

Tetris Bookshelf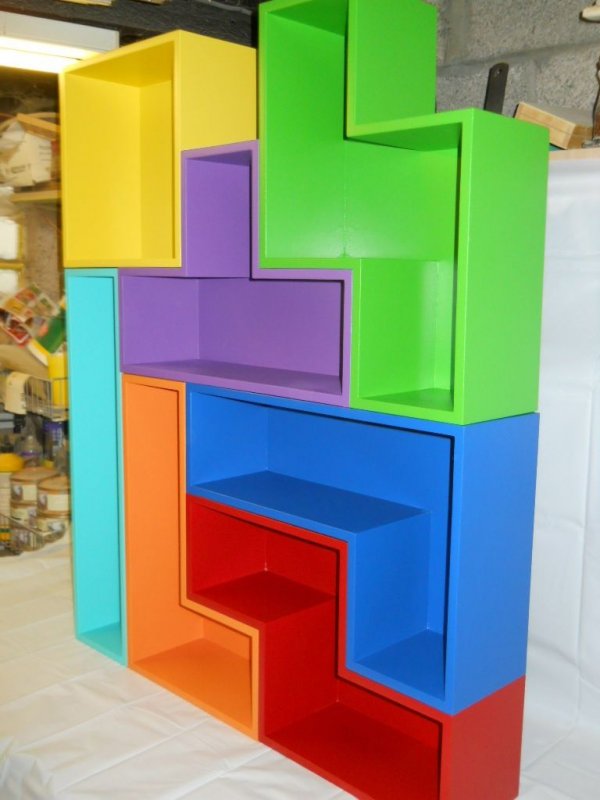 One of the games I grew up with was Tetris and I absolutely love the idea of having a Tetris bookshelf – individual units in the shape of Tetris blocks that you can arrange as you want. And look at those colors! So much fun right?!
---
5

Beehive Bookshelf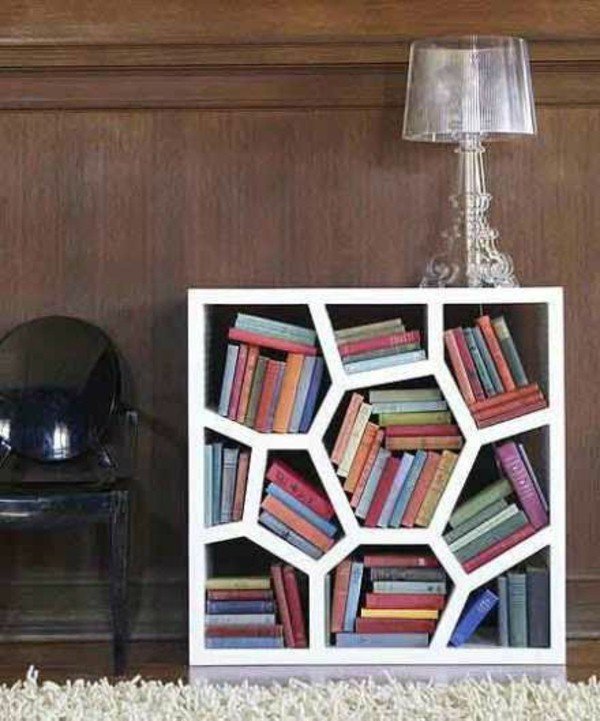 One of the most beautiful designs in nature is that of a beehive. Intricate segments all blending into a gorgeous whole. This bookshelf takes inspiration from this very concept. You could have one single unit or several placed together. You could even have them in whatever color you wanted. This is one bookshelf that will add charm and fun to any room.
---
6

Balancing Bookshelf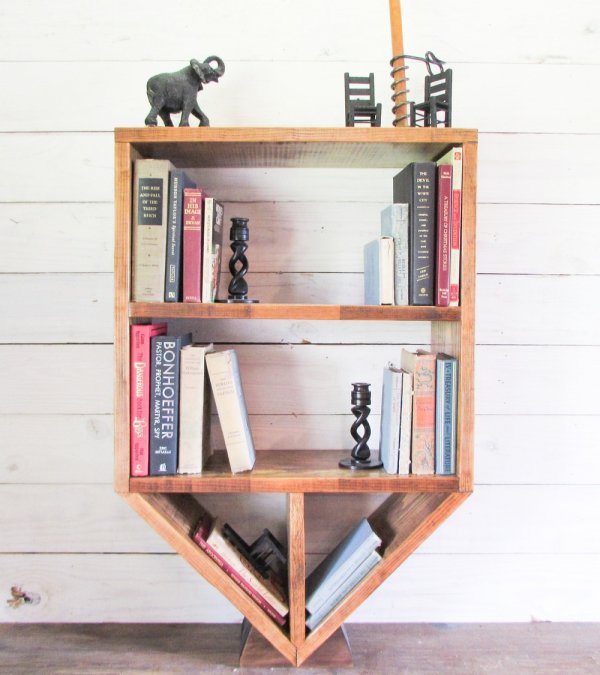 This bookshelf is perfect if you want to add a touch of fun and quirky to your house. Designed to look like the bookshelf is balancing on one point, this bookshelf is love at first sight and can be fitted to be part of any room in the house.
---
7

Bendy Bookshelf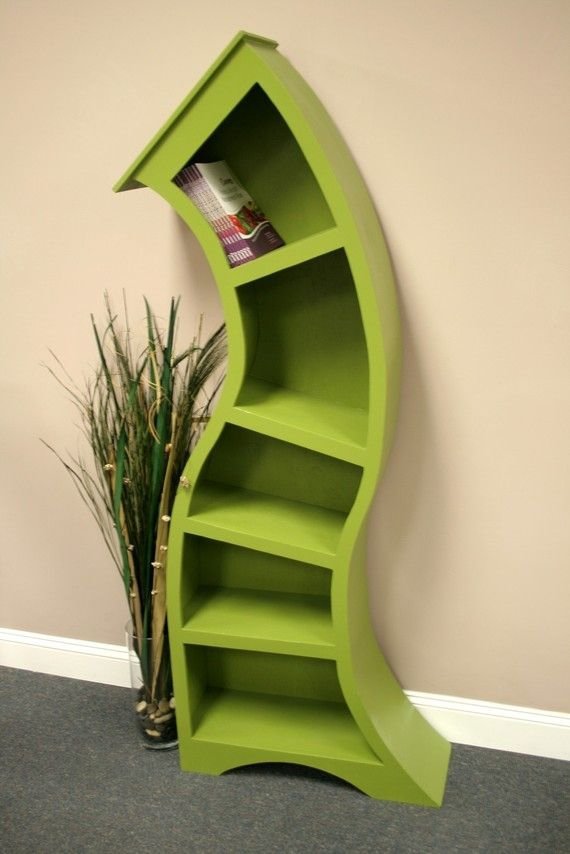 You know how you're always looking for something different for your house? Well, this bookshelf is as different as they get. This bendy bookcase is that quirky design element that could be the focal point of a room and a definite conversation starter!
---
8

Wall Mounted Bookshelf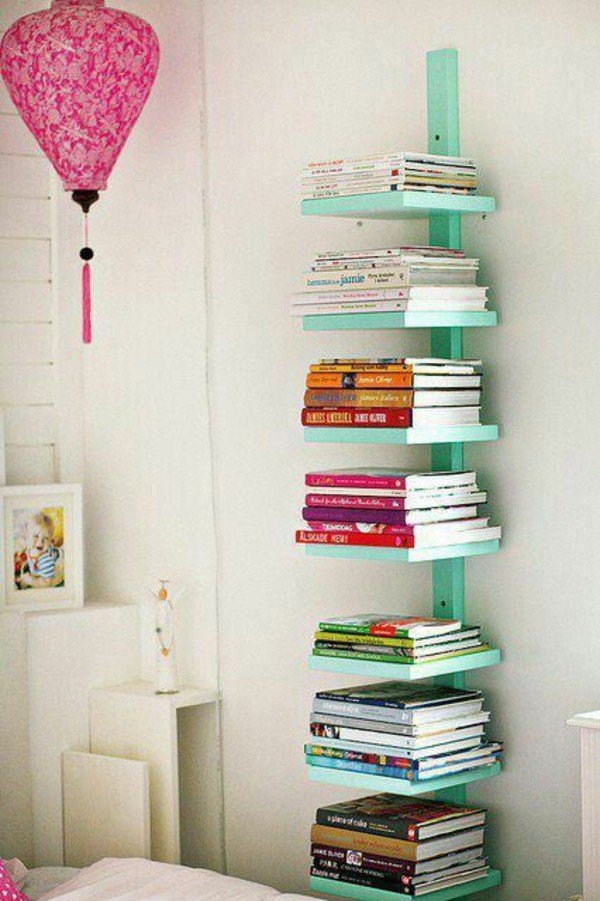 Who said that fun and quirky bookshelves always have to be elaborate and complicated? This simple yet striking bookshelf is so simple that you could put it together yourself! And the beauty of it is that it can be fit to size for any wall or corner of the house you have in mind.
---
9

Tree Bookshelf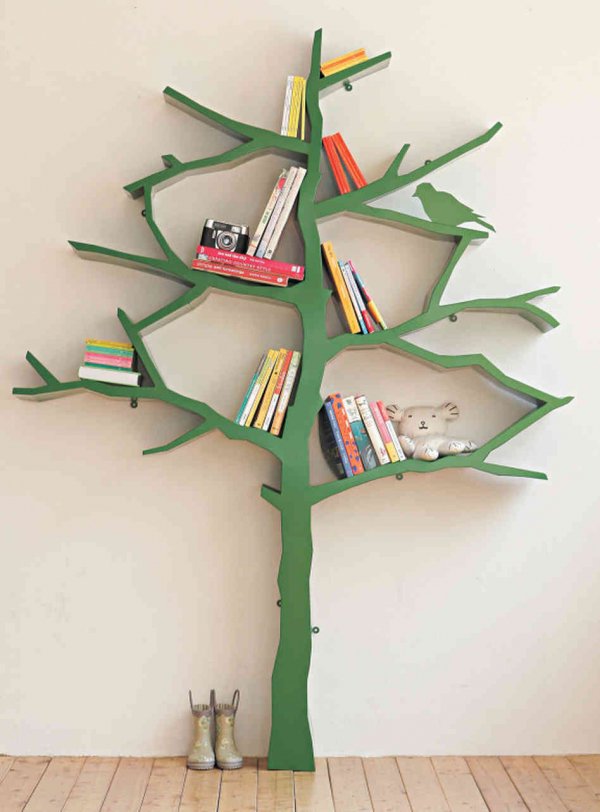 Perfect for children's rooms and nurseries, this tree bookshelf is as whimsical as it is quirky. You can fill up the branches with all your favorite books and knick-knacks and even hang a couple of fairy lights on the bookshelf to make it the prettiest part of your house!
One can never have too many books lining the shelves of your house. Have fun with your bookshelf designs and use them as the quirky element in your house. You can have fun bookshelves that cover one whole wall or you could have a bookshelf that fits neatly into one corner but still looks striking and fun. Whatever you choose, fill the shelves with books and you'll have a happy happy home!
---
Comments
Popular
Related
Recent