7 Powerful and Poetic Songs That Explain Bob Dylan's Nobel Prize for Literature ...
By Lyndsie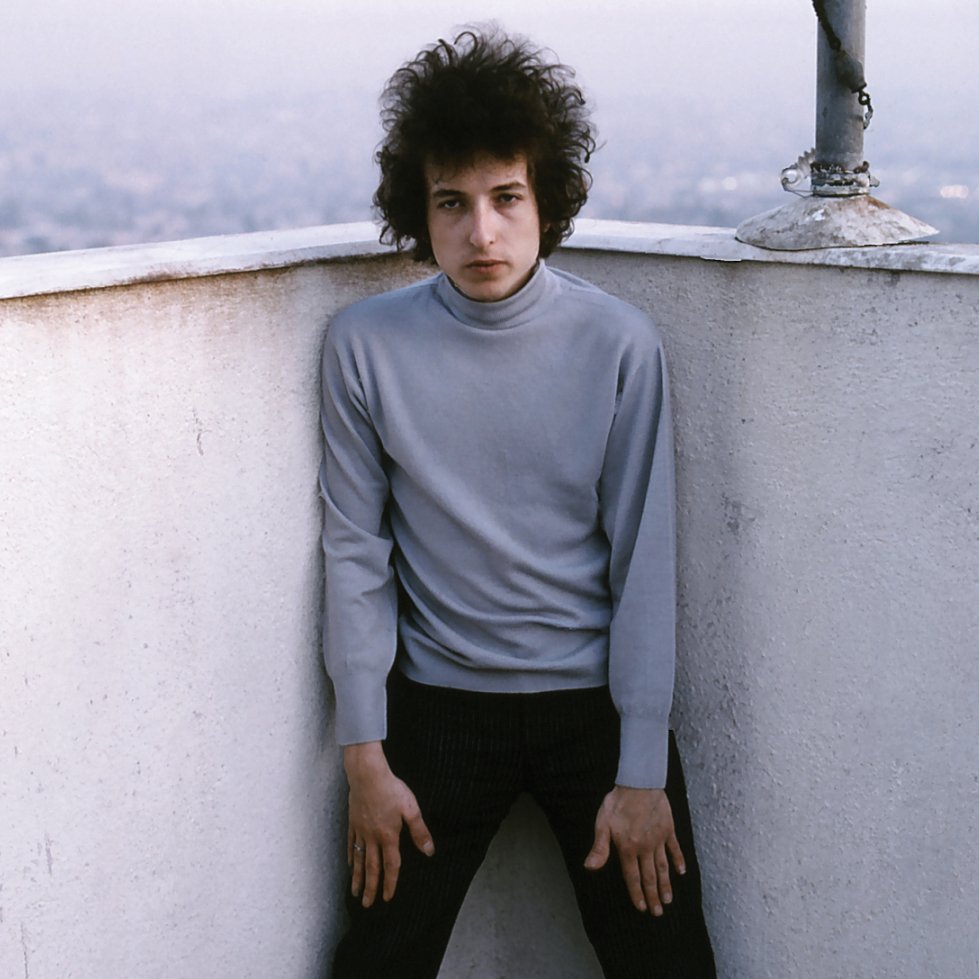 By now, I'm sure most of you know that Bob Dylan, aka Robert Zimmerman, aka America's Troubadour, won the Nobel Prize for Literature. The decision is a divisive one, with some people adamant that songwriters have no 🙅 business winning 🏆 any prizes for literature 📖. They insist that lyrics are not poetry. As a writer 🖋 and sometimes-poet myself, I completely disagree with that, and that's how the other side of the divide feels – that lyrics are poetry, or can be, and that Bob Dylan's certainly are. Bob Dylan's writing ‼️ gets to the heart 💙 of things. His words are bloody, sometimes, and sometimes they are angry, or bitter, or broken – but they are never dull and they are always beautiful. NPR called him a literary alchemist, which is a wonderfully apt and rather brilliant turn of phrase. There are dozens upon dozens of songs in the Dylan catalog that explain why he deserves his status as a Nobel laureate. To list them all would take more time 🕞 and a larger word count than I have. Here are the songs that make me love Bob Dylan, the poet. Give them a listen, and if another song speaks to you, please 🙏 share it.
---
1

Make You Feel My Love

This is actually not even a particularly fine example of Bob Dylan's talent, either as a songwriter or a poet. Oh, it's a lovely 🌸 song, and it's one of my favorites, but it's really rather plain. So why am I sharing it first? Because it occurs to me that there may be a lot of younger readers who aren't familiar with Bob Dylan. Many of his songs get covered by artists in every genre, though – Garth Brooks and Billy Joel both covered this ditty when it came out – but Adele recently did a heartbreakingly beautiful rendition of "Make You Feel My Love." Heard 👂 it? You can thank Dylan for that!
---
2

Visions of Johanna

"Inside the museums, Infinity goes up on trial/ Voices echo this is what salvation must be like after a while/ But Mona Lisa musta had the highway blues/ You can tell by the way she smiles."

This song is full of lyrics that could easily stand on their own as poetry, but these are among my favorites. Listen 🎧 to "Visions of Johanna," yes, absolutely, but if you're really having trouble understanding why Bob Dylan won the Nobel Prize, then I implore you to read 📘 the lyrics, too.
---
3

Tangled up in Blue

"Tangled Up in Blue" is poetry, period. It tells an entire story, beginning to end and the details in between. This is such a stunning example of Dylan's special brand of blue-collar vision. The mundane lines in this song – about strip clubs ♣️ and car 🚙 rides and glasses of beer 🍺 – are where the beauty truly lies.
---
4

A Hard Rain's a-Gonna Fall

"Oh, where have you been, my blue-eyed son?/ And where have you been, my darling young one?" This, too, is pure 👼 poetry. It's a hard-hitting song that speaks secrets to practically anyone who listens to it, as long as they listen 🔉 with an open heart 💞 and an open mind, but it's also a stand-alone masterpiece. Seriously, I promise you'll be in love 💚 by the end of the first 1️⃣ verse.
---
5

Desolation Row

This is hands down my favorite Dylan song, partly because it's full of literary references ranging from Hamlet to the Bible. It, too, weaves a story, using these characters in incongruous places that pique your interest just as much as the rhyming schemes tickle your brain. It's a long, long song, which is one 1️⃣ reason why it reads like a poem. The verses/stanzas are too long to post, really, but my favorites belong to Ophelia, and I have to say that I think "They're selling postcards of the hanging" is probably one 1️⃣ of the best first 1️⃣ lines I've ever read. Point being, read 📕 the lyrics yourself and share the ones you like best 😍.
---
6

Sad-Eyed Lady of the Lowlands

Actually, okay, maybe I was too hasty. This song is epic right from the title, but the opening lines are ridiculous. The alliteration in the first 1️⃣ line ➖ kills me, the imagery is rich and sensual and melancholy, and they're just altogether gorgeous: "With your mercury mouth in the missionary times/ And your eyes like smoke and your prayers like rhymes/ And your silver cross, and your voice like chimes/ Oh, who among them do they think could bury you?" The rest of the song, another long one, lives up to that, promise.
---
7

Ain't Talkin'

I want to include "Ain't Talkin'" because, well, I like 👍 it, and also because it's relatively new-ish – it's 10 years old – so it offers a way to compare early Dylan with current Dylan. It's also got some powerful, evocative lines – "Now I'm all worn down by weepin'/ My eyes are filled with tears, my lips are dry/ If I catch my opponents ever sleepin'/ I'll just slaughter them where they lie." To me, at least, there are absolutely still traces of the passionate activist troubadour of the '60s.

I know some people 👥 still may not agree 💯 with this decision, but at the very least, I hope you'll agree that Bob Dylan is a poet. Again, though, I think song lyrics 🎵 can be poetry. Some of Dylan's pieces will always work better as music. There are songs that, on paper, are a bit clumsy, but that doesn't take away from the legitimate poetry in so many of his songs. Tell me what you think, though – did Bob Dylan's win 🏆🖋📖 inspire anyone to listen 👂 to his music?
---
Related