9 of My Favorite Romantic Love Stories ...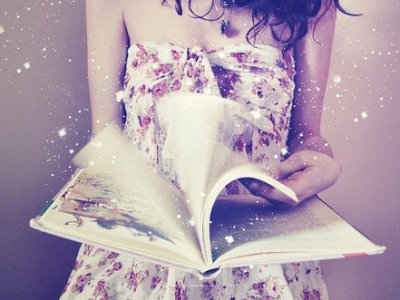 I've been secretly collecting a list of the most romantic love stories in an effort to lift my spirits whenever I'm feeling down. From sweet tales about childhood sweethearts to stories that are designed to make the reader laugh and cry at the same time, the overall point is that a book should always leave you feeling contemplative and satisfied. These romantic love stories always manage to put a smile on my face because of the immense power behind the words contained within them.
Aside from the fact that Jane Eyre by Charlotte Brontë has been one of my favorite romantic love stories ever since I was fifteen, I would highly recommend this book because it features feminist undertones. This novel chronicles the growth of the heroine Jane Eyre as she overcomes the trials and tribulations that seem to reside at every dark corner.
2.

Nick & Norah's Infinite Playlist
I fully admit that I saw the film adaptation before reading the book by Rachel Cohn and David Levithan. However, I feel that doing so made me appreciate the overall story even more. The plot focuses on the lives of two heartbroken teenagers who meet by chance and find out that they have a lot more in common than they think. My favorite aspect of this book is the fact that it is infused with references to music culture and only covers a span of one night.
3.

The Time Traveler's Wife
The premise of this novel by Audrey Niffenegger is brilliant and heart-wrenching. Most of my favorite quotes come from this story of a woman who is constantly left behind as her husband travels through time (unexpectedly/involuntarily) at different points of the day, month, or year.
Truly, Madly, Deeply by Faraaz Kazi is a wonderful and heartwarming love story. It revolves around the dynamic between two teenagers who fall in love but face many obstacles that cause the already present gap between them to widen. Trust me when I say that this sweet tale will definitely appeal to all ages.
P.S. I Love You by Cecelia Ahern will always be a classic. To avoid giving away the main plot, all I will say is that this story of child sweethearts who will eventually face trying times will make you believe in love all over again. The film adaptation definitely lives up to the book.
6.

The Truth about Forever
This novel introduced me to the spectacular writings of Sarah Dessen. I love that her books usually represent the young adult readers, giving them something to relate to. The Truth about Forever doesn't disappoint; it chronicles the adventures of a girl who has an immense (emotional) weight to carry and how she struggles to not only accept herself, but find her own voice.
This is one of my favorite novels from the Victorian era. Written by Emily Brontë, I love that Wuthering Heights doesn't tell the cliché story of boy meets girl and falls in love, and instead forces the reader to delve into the wilderness along with its flawed characters. After reading the book, I recommend checking out the mini TV adaptation featuring the phenomenal Tom Hardy as Heathcliff (the protagonist) and his talented fiancée Charlotte Riley as Catherine Earnshaw; I find it ironic but incredibly sweet that they fell in love while filming this very movie!
Leo Tolstoy's classic tale Anna Karenina has been regarded as a fan favorite for many years. It essentially tells the story of a married socialite who has an affair with the Count and is plagued with jealousy and fear after leaving her husband for him. The fact that it has been praised by Vladimir Nabokov and William Faulkner, two brilliantly talented literary writers, should show you just how amazing this novel truly is.
Lastly, hailed as one of the most famous love stories of all time, it's no wonder that certain lines from the book are constantly quoted. I love that it centers on the spiritual journey taken by author Elizabeth Gilbert. I find it highly relatable because it focuses on a person who travels the world trying to find herself.
Each of these books have helped expand my view on love and friendship, showing that these concepts are not as predictable as some believe. I'm certain that my love of reading will only grow from here. As a Shakespeare lover, this list would be filled with plays if I were to include his marvelous works. What are some of your favorite love stories? Have any of you read Love Story by author Erich Segal? What did you think of it?
{{#comments_count}} Show Commnents ({{comments_count}}) {{/comments_count}}