7 of My Favorite Authors That Have Inspired Me ...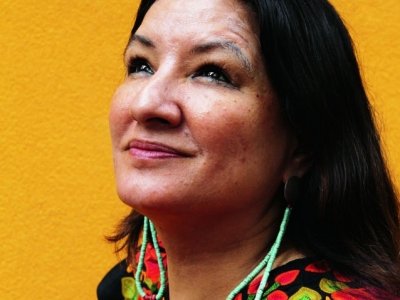 As a bibliophile, reading novels by many of my favorite authors actually inspired me to pursue a career in the writing field. From John Steinbeck to Edgar Allan Poe, I attribute my eclectic taste in books to the amount of intricately detailed books that I've stumbled across since my childhood. When I was younger, I had an English teacher who would encourage me to read a variety of books in different genres, something that I am more than grateful for. Here are a few of my favorite authors that have motivated me in diverse ways.
There's no way that I could create this list of my favorite authors without citing the poet that helped propel my love of reading. Known for being able to compel his audience with his incredibly descriptive writing style, Edgar Allan Poe is credited as being the creator of the detective genre (which just so happens to be my favorite type of fiction to read).
Junot Diaz is often celebrated (and criticized) for his raw depiction of society's role in the suppression and alienation of cultures. He is an expert at exploring both gender roles and cultural identity through the consistent use of vernacular language in all of his texts. I find his honesty to be quite refreshing and admirable.
3.

Sir Arthur Conan Doyle
I can honestly admit that I am not exaggerating when I say that I cannot go at least a week without mentioning this brilliant author at some length. As a major fan of the Sherlock Holmes series, it's easy to fall for Doyle's quick witted writing and clever lines. Ironically, the famed detective was actually inspired by one of Edgar Allan Poe's original characters, C. Auguste Dupin (who is considered to be the first literary detective).
John Steinbeck may be most famous for his innovative novel Of Mice and Men (which has recently been adapted into a Broadway play starring James Franco, Chris O'Dowd and Leighton Meester). However, I first stumbled upon a touching letter the author wrote to his son before reading any of his texts. After reading his incredibly raw and emotional message about love, I already had an inkling that I would fall just as hard for his amazing works.
In her writing, Sandra Cisneros often draws on her own experiences as a Latina and a woman in general. She is known for constantly advocating for gender equality and cultural diversity, a factor that plays into the reason why I find her to be an inspirational figure.
Reading this next scribe's novels actually aided in fostering my love of exploring. For some reason, I always felt as if I was being transported into the text, swept away by all of her marvelous language and imagery. I will never get tired of singing praises for the wonderful novel Jane Eyre.
Lastly, I couldn't resist mentioning Judy Blume as I feel that her book series encompass my entire childhood. I've always been amazed at her ability to handle controversial topics in a dignified manner, as well as the way she makes her characters entirely relatable.
This barely scratches the surface of the amount of compelling authors that have had a major impact on me as both a reader and writer. Which authors helped inspire your love of reading?
{{#comments_count}} Show Commnents ({{comments_count}}) {{/comments_count}}