Love the Divergent Series? then You'll Love These Books, Too ...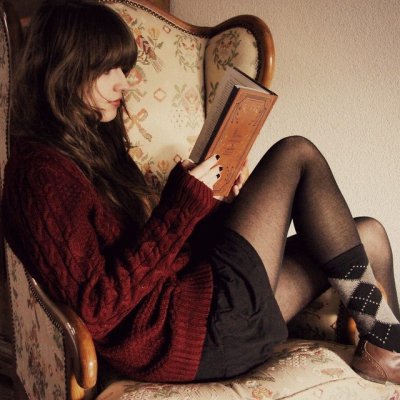 The Divergent series is popular for a reason. It lets you watch a young girl figure out who she is and what her purpose is in life while kicking butt and making love. What more could a girl ask for? Since you've probably already finished reading The Hunger Games and The Maze Runner, here are some other books to read if you loved the Divergent series:
1.

Unwind Dystology by Neal Shusterman
Between the ages of thirteen and eighteen, parents are allowed to decide whether they want their child to live or die. If they decide to "unwind" their son or daughter, their organs will be transplanted into various others. The three main characters in this story are meant to be "unwinded," but they run away before anyone can touch them.
2.

Inside by Maria V. Snyder
If you love books about revolution, then you'll love Inside. It's about a girl who works at the bottom of the food chain, and accidentally becomes the leader of a rebellion. Even though she didn't mean to start any trouble, she has to finish what she started.
3.

The Selection Trilogy by Kiera Cass
In this novel, thirty-five girls get selected to compete for the love of a prince. However, the main character isn't happy about the opportunity, because she's already in love with someone else. After being forced out of her home and into pretty princess gowns, she struggles between choosing the life she should want and the life she really wants.
4.

The Compound by S.a. Bodeen
This story is about a boy who has lived underground with his family for six years. Although he's accustomed to his lifestyle, he decides that he wants to try her luck above ground. After all, it might actually be the safer option.
5.

Dust Lands Trilogy by Moira Young
Blood Red Road is the first book in this trilogy meant for young adults. It's all about a girl who lives in a wasteland of a world, where her and her twin brother must scavenge for food. However, once her brother is taken from her, she is forced to find a way to get him back. Much like Tris, she discovers just how ruthless and cunning she can be.
6.

Delirium Trilogy by Lauren Oliver
In this novel, love is considered a disease, which is why every single person must undergo a procedure when they turn eighteen. The surgery prevents them from ever falling in love, which is something that the main character isn't willing to give up. All she wants is to live a happy life with a boy that she's just met, instead of being ordered to marry a specific man and have a specific number of children.
7.

Under the Never Sky Trilogy by Veronica Rossi
This story is about a girl who is exiled from her home and is forced to live in The Death Shop. However, when she meets a savage man, she teams up with him in order to increase her chances of survival. Even though the main character starts off the novel as a sheltered girl, she quickly learns how much she's capable of.
Don't be sad when you finish a great book, because there's always another one waiting for you from its shelf. What other books that are similar to Divergent did you enjoy?
{{#comments_count}} Show Commnents ({{comments_count}}) {{/comments_count}}