Celeb Autobiographies You Need on Your Coffee Table ...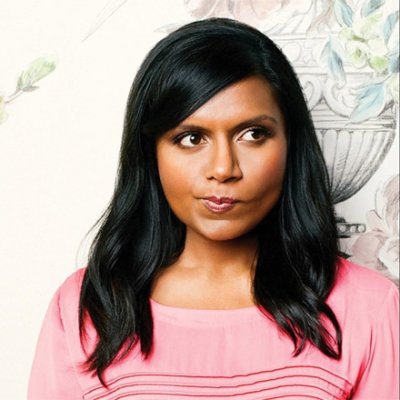 If you're obsessed with tabloids, want to become an actress, or just want a good laugh, then you'll benefit from reading celebrity autobiographies. It shouldn't surprise you that stars live exciting lives and have plenty of intense stories to tell. So if you're in the mood to hear some juicy gossip, head to the bookstore to pick up a copy of one of these entertaining celebrity autobiographies:
1.

Choose Your Own Autobiography by Neil Patrick Harris
NPH isn't an ordinary man, he's a legend. That's why his autobiography is anything but cliche. Instead of simply writing down his life story, he turned his book into a choose your own adventure story. What that means is you get to pretend you're Neil Patrick Harris and make his big life decisions. If you choose what he chose, you'll turn to a page and hear a true story. If you choose incorrectly, you'll turn to a page with a funny lie on it. There are also some drink recipes and pictures included inside!
2.

Bossypants by Tina Fey
It shouldn't surprise you that Tina Fey's book has fabulous reviews. She's written for Saturday Night Live and 30 Rock, so she has plenty of experience putting pen to paper. If you're interested in learning about her early days as a nerd or how fame affected her, this book will tell all.
3.

Yes Please by Amy Poehler
If you're going to read about Tina Fey's life story, the next logical thing to do is read Amy Poehler's life story. Her writing will make you laugh just as much as her characters do--and you just might learn something about hard work and motivation along the way.
4.

Lucky Man by Michael J. Fox
Michael J. Fox has a few different autobiographies that talk about his childhood, his fame, his disease, and his foundation. If you want to read something that will touch your heart, this is the book for you. Even though he discusses Parkinson's Disease, he talks about it in a hopeful way that we can all learn from.
5.

My Booky Wook by Russell Brand
This book is hysterical, even though it talks about tough topics such as sex addiction and drug addiction. Russell has been through some dark days, but he's managed to sober up and become a person he can be proud of. You might not expect to be inspired by someone as raunchy as Russell, but this book will make you reconsider the way you live your life.
6.

Seriously...I'm Kidding by Ellen Degeneres
How could you turn down a book written by the fabulous Ellen Degeneres? She's the most generous, uplifting, and silly woman out there. Her story deserves to be heard, don't you think?
7.

Is Everyone Hanging out without Me? by Mindy Kaling
Mindy is a child of immigrants who grew up to become a comedy writer and actress. Talk about living the American Dream. Her book is filled with witty observations about Hollywood, celebrity friendships, and of course boys. She's one of the most relatable stars of our generation, so you'll feel like you're talking to a friend, not reading a book by a stranger.
You'll be shocked by some of the things you learn in these autobiographies. Being a star isn't as easy as it look, you know. Which celebrity autobiographies have you read?
{{#comments_count}} Show Commnents ({{comments_count}}) {{/comments_count}}