7 Inspiring Detox Books to Check out This Year ...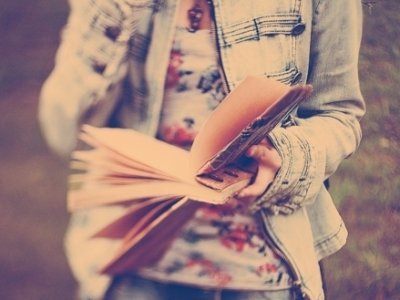 Many of you might be looking to get healthy this year, and have considered reading a few detox books as a resource. Detox books aren't always a bad thing either. Many of them offer proven medical advice, though others can be sketchy. The trick is to find a good detox book from a valuable source, and one that has substantial advice. I have a few on hand in my Amazon Wish List that I've found pretty inspiring, and I thought I'd share them with you if you want to check them out too. Let me know if you've read any. I'd love to hear what you think!
1.

The Detox Prescription by Woodson Merrell, M.D
This is one of the latest detox books to hit the market, and it's getting great feedback from readers and professionals in the health industry. Dr. Woodson Merrell has given readers an in depth book of detox principles, lifestyle tips, and recipes to increase the benefits of a detox. He stresses eliminating harmful foods, reveals the harmful aspects of most foods in the industry today, shares what everyday environmental toxins to avoid for the best health, and offers a variety of cleanses for both your body and your home. Using scientic evidence, and substantial health and nutrition information, this is one detox book I'm looking forward to checking out when I can.
2.

Everyday Raw Detox by Meredith Baird and Matthew Kenney
Another fantastic detox book that is hot on the market is Everyday Raw Detox by Meredith Baird and chef Matthew Kenney. Both Baird and Kenney are experts in raw foods and the detox lifestyle. Kenney owns his own line of raw food restaurants across the U.S. He is also owner and creator of Matthew Kenney Culinary School, the first and only classically structured Raw and Living Foods educational center in the world. Everyday Raw Detox is a beautiful compilation of the best raw recipes that Kenney and Baird have prepared and taught in both the kitchen and the classroom. It's also recommended by Brendan Brazier from Vega/Sequel Naturals, who is a best-selling author of the vegan books Thrive and Thrive Foods himself. Everyday Raw Detox gives readers beautiful, simple, raw food culinary recipes that anyone can make. It also teaches the important basics of cleansing, what to be aware of, what to avoid, and how to make your own recipes right in your kitchen.
3.

The Yoga Body Cleanse by Robin Westen
The Yoga Body Cleanse is also new to the detox book market, and one I can't wait to read as a self-proclaimed yoga and Ayurveda junkie. This book is a holistic health book, which helps readers to detox the mind, body, and spirit using yoga and Ayurveda principles. Diet, exercise, and recipes are rejuvenating, cleansing, and calming, which is a nice step away from harsh dieting we know today. These lifestyle principles are also a great way to relieve stress, inflammation, and get harmful toxins out of you body the natural way.
4.

Forever Beautiful: the Age Defying Detox Plan by Natalia Rose
Okay, I actually do own this book and am not quite finished reading it yet, but I love it so far! Natalia Rose has been a huge role model for me for years in rebelling society's idea of beauty, and aligning more with nature to heal your spirit and your body. As someone who grew up addicted to dieting, Rose's detox books have shown me how harmful that was and how to reverse my mindset on health. Her new book, Forever Beautiful, focuses on aging gracefully the natural way without any chemicals, toxins, or a harmful diet. She emphasizes fresh, green juices, smoothies, and vegetable-based meals, with easy to digest, whole sources of protein and fats. Natalia is a go-to source if you want to learn how to detox the right way, and feel amazing in the process.
5.

The Blood Sugar Solution 10-Day Detox by Mark Hyman, M.D
Mark Hyman is a doctor in today's medical world that I highly look up to. He practices integrative medicine, which is a far cry from traditional and conventional medicine that only uses prescription drugs as an answer. Integrative nutrition integrates holistic health into modern day science. Hyman is the best-selling author behind the New York Times Best Seller, The Blood Sugar Solution. The Blood Sugar Solution is a full of solid and helpful advice that I would advise anyone to check out too. His new book, The Blood Sugar Solution 10-Day Detox, is a spin off featuring the best ways to detox and reset your body the right way.
6.

Clean Gut by Alejandro Junger, M.D
Dr. Junger is Gwyneth Paltrow's go-to doctor, along with a host of other celebrities, and people all over the world. He specializes in integrative medicine as well. I've read his first book, Clean, and was amazed how tried and true his advice is. He's incredibly smart when it comes to optimizing digestion and cleansing without depriving your body. Based on his own experiences, he has given readers the best resource tools, recipes, and advice for cleansing the body the best way possible. His new book, Clean Gut, specializes specifically in digestive health, which is great for anyone with gastrointestinal issues, or who hasn't been feeling their best lately. This book looks like the perfect toolkit to teach anyone how to rejuvenate their health and feel great!
7.

The 21 Day Sugar Detox by Diane Sanfilippo BS, NC
This New York Times Best Seller is one I also can't wait to read due to the many positive reviews I've seen online. This is a whole foods detox plan to help you get away from a diet of sugar, processed foods, and the world of dieting. It features a 21 day meal plan, solid advice for any lifestyle from athletes to the everyday person, and can be adjusted no matter what your schedule or food restrictions. As someone who gave up sugar 11 years ago, I know how much it has done for my health, so I can't wait to read this book and see what Sanfilippo has to say. Detoxing from sugar is not easy, but is the first key principle to reversing your health and promoting healthy aging.
Finding new nutrition books to read is something I always find myself doing each year. I find the different perspectives of health so interesting, and love sharing that with others. Books are a great way to expose yourself to new ideas, and consider new possibilities. Detox books shouldn't include strict diets, cause you to go hungry, or feel badly about yourself. Have you ever read a detox book? Which one?
{{#comments_count}} Show Commnents ({{comments_count}}) {{/comments_count}}