7 Great Books to Read before the Movie Comes out ...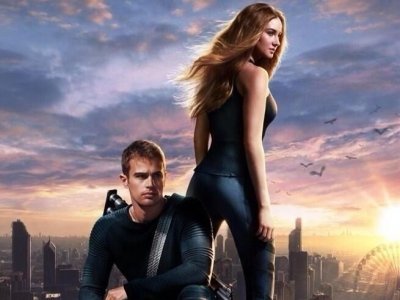 There are several film adaptations of popular novels coming out in the next couple of years, so I have compiled a list of books to read before the movie comes out so you can see what all the buzz is about. Add these to your reading list now because some of these books to read before the movie comes out will be hitting a theater near you this year.
One of the most popular books to read before the movie comes out is Gone Girl by Gillian Flynn. This thrilling novel covers the disappearance of Amy Dunne through her journal entries and the life of her husband Nick Dunne. Who could be responsible for her disappearance? The answer may surprise you. Gone Girl the movie is set to come out in October of 2014.
Fifty Shades of Grey is an erotic romance novel by author E.L. James. I'm sure everyone has heard of this novel as it became the fastest selling paperback book of all time. If you still haven't read this book about businessman Christian Grey and college graduate Anastasia Steele's S&M practices in the bedroom, there is still time before the movie comes out. This high profile film stars Jamie Dornan and Dakota Johnson and is set for release in February of 2015.
3.

Miss Peregrine's Home for Peculiar Children
When it comes to young adult novels, this debut book by author Ransom Riggs is among my favorites. The book follows the journey a young boy takes after a death in the family to find a strange orphanage on a Welsh Island. The Hollywood Reporter announced director Tim Burton is turning this beloved book into a movie in July of 2015. There isn't a lot of other information concerning the movie, but there is still plenty of time to read the book.
4.

The Fault in Our Stars
The Fault in Our Stars by John Green is about a young cancer patient who falls in love with an ex-basketball player and amputee at her cancer support group meetings. This sad and heartwarming novel has been adapted into a movie that will hit the silver screen in June of 2014.
Author Richelle Mead tells the story of Rose Hathaway, her friends, her forbidden romance, and vampires in her Vampire Academy book series. This young adult paranormal romance novel has been adapted into a film that will be released on Valentine's Day 2014. So add this book to the top of your reading list so you can finish it before the movie comes out!
Significance is a novel by Shelly Crane that tells the story of Maggie and Caleb. Maggie is a down-on-her-luck teenager whose world quickly turns around when she meets Caleb. This thrilling novel covers everything from romance to the paranormal. Significance the movie will hit theaters in the summer of 2014.
Divergent by Veronica Roth's tagline "One choice can transform you" sums up this novel quite well. The book tells the story of Beatrice Prior who has a tough choice to make when she turns 16. I don't want to go into too much detail for fear of giving the plot away. If you are a fan of the Hunger Games trilogy, then you will love Divergent as well. Read this book before the movie comes out in March of 2014.
Since books are usually better than the movie, it's best to read these novels before the films hit the big screen. Part of the fun of reading a book is to let your imagination run wild by picturing the characters and scenes in your mind. Seeing Hollywood's interpretation in film form before reading the book can put a damper on the experience of the novel. Have you read any of these books yet? If so, what did you think?
{{#comments_count}} Show Commnents ({{comments_count}}) {{/comments_count}}