7 Books to Read to Inspire You about Being a Woman in the Workplace ...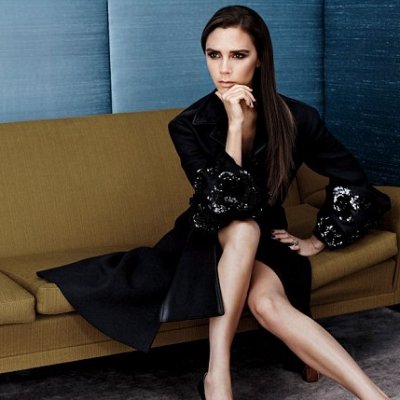 Being a woman in the workplace, especially in a career that you want to advance in, isn't always easy. Thankfully, there are women out there who have advanced in their own careers, and they've written books to help you inspire and teach you how to do the same! These women are sure to inspire you, no matter your career path or choices!
No matter what your desired career is, this book probably features a woman who is doing exactly what you want to do. It highlights a variety of different women in a variety of different careers, all of who will inspire you to work harder than ever before. While it's definitely aimed at the younger set, this book is like getting to pick the brains of some of the most successful women in the career you want, so I think it's worth it no matter your age!
Sophia Amoruso, founder and executive chairman at Nasty Gal, wrote her memoir #GirlBoss, to help inspire and motivate other women who were once like her, lost. She took that lost feeling and transformed it into a multimillion-dollar corporation. Even if you don't want a career in fashion, her advice will be helpful regardless!
By now, everyone's heard of Sheryl Sandberg's now-classic book, Lean In. Sheryl Sandberg is the COO at Facebook, but these days, she's much more widely known for her book about advancing in the workplace in a world that is still so male-dominant when it comes to upper-level positions. Some argue that she's teaching women how to have it all, and some argue the opposite, but either way, you'll love what she has to say.
4.

I Shouldn't Be Telling You This
Kate White is the former editor of Cosmopolitan, and because of that, this book is probably best if you also want a career in the magazine world. However, it's really just a book about career advice from one of the most powerful women in the magazine industry. No matter where you are in your career, Kate White's book will help you get back on your feet and ignite that fire in you!
It's such a simple concept: take tips that women usually follow when dating and apply that to your career. That's what this book does, and when you read it, you'll be mad at yourself for never applying those rules to your professional life before! It will be revolutionary for your career and career choices.
Getting where you want in your career has a lot to do with confidence. Especially as a young woman in the workforce, finding your confidence can be a challenge. Katty Kay and Claire Shipman teach you how to find your confidence, which they believe will help you achieve the career that you've always dreamt of!
7.

Secrets of Powerful Women
This book is a collection of stories and advice from some of the most powerful women in the entire world. Not only will they make you laugh, but they'll inspire you to work harder and be better than you've ever been before!
What are your favorite books about being a powerful woman in the workplace? Where have you found the most inspiration as a woman in the workplace? Let me know your own suggestions and tips and in the comments!
{{#comments_count}} Show Commnents ({{comments_count}}) {{/comments_count}}